Bitfenix Alchemy 2.0 Individually Sleeved Cable - 5 Pack Blue
Bitfenix offer you the most customisable sleeving product yet available - Alchemy 2.0 individual wires, Alchemy 2.0 connectors and Alchemy 2.0 combs offer extreme customisation with total ease of use. All you have to do is plug the wires in any pattern you like and your extension is ready to go!
Alchemy 2.0 individual wires are manufactured to the highest quality, performance and reliability. 16AWG thick pure copper stranded wires are capable of delivering up to 1500W with minimum resistance, while high current alloy terminals minimise the efficiency drop in the extensions.
These high performance cables are covered with an ultra dense sleeve that is moulded to the wire through a heat-shrink less sleeving process. Thus the sleeve does not move and come off when pulled, making them extremely durable. Alchemy 2.0 individual cables are very flexible but strong allowing you to get small bends and keep the cables aligned.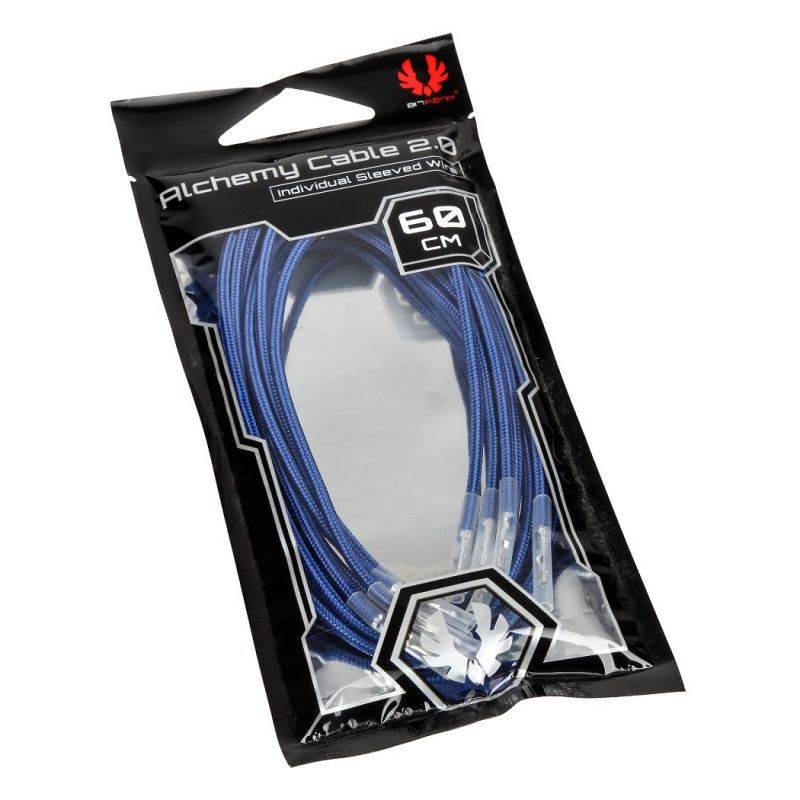 Specifications

Product name: Alchemy 2.0 Modular Cable.

Description: 5x Sleeved cables.

Length: 60cm.