Bunch O Balloons Sling Shot with Balloons
Blast Bunch O Balloons spectacular distances with this epic new Slingshot, powered by X-SHOT!

Launch balloons up to 100ft /30m with this light weight and aerodynamic slingshot! Blast the competition out of the water!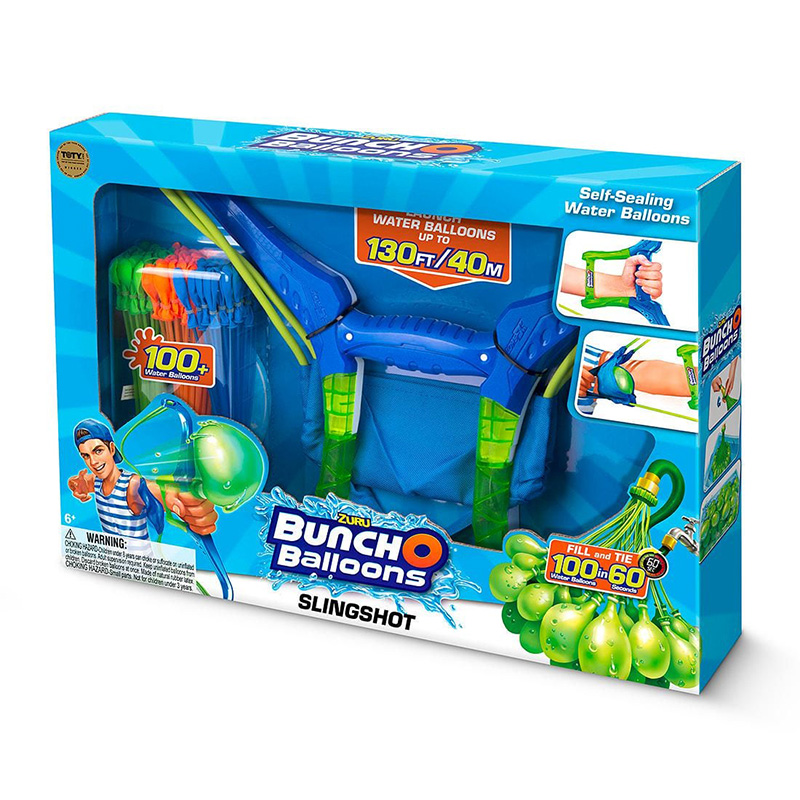 Specifications

Blasts Bunch O Balloons up to 100ft/30m.

Slingshot Is Light-weight & Aerodynamic.

Self-tying Water Balloons. Biodegradable & Recyclable.