Canon SF400 Document Scanner
Convenient PC-less scanning
A bright, responsive and user friendly 10.1" TFT touchscreen provides a simple interface for all scanning operations. Admins can assign jobs for frequent setting and destination and then utilise built-in reports to track scanning costs. To ensure total security, added authentication is required via card, user/password, PIN, job code, and guest use.
Natively host the uniFLOW capture module
The uniFLOW capture module provides a personalised interface, so that ScanFront users can see the same assigned workflows on any device.
Features that make life easier icon
Desk-friendly size an intuitive user interface
With its small foot print and PC-less functionality, the ScanFront 400 can be conveniently placed in any environment, even where space is limited.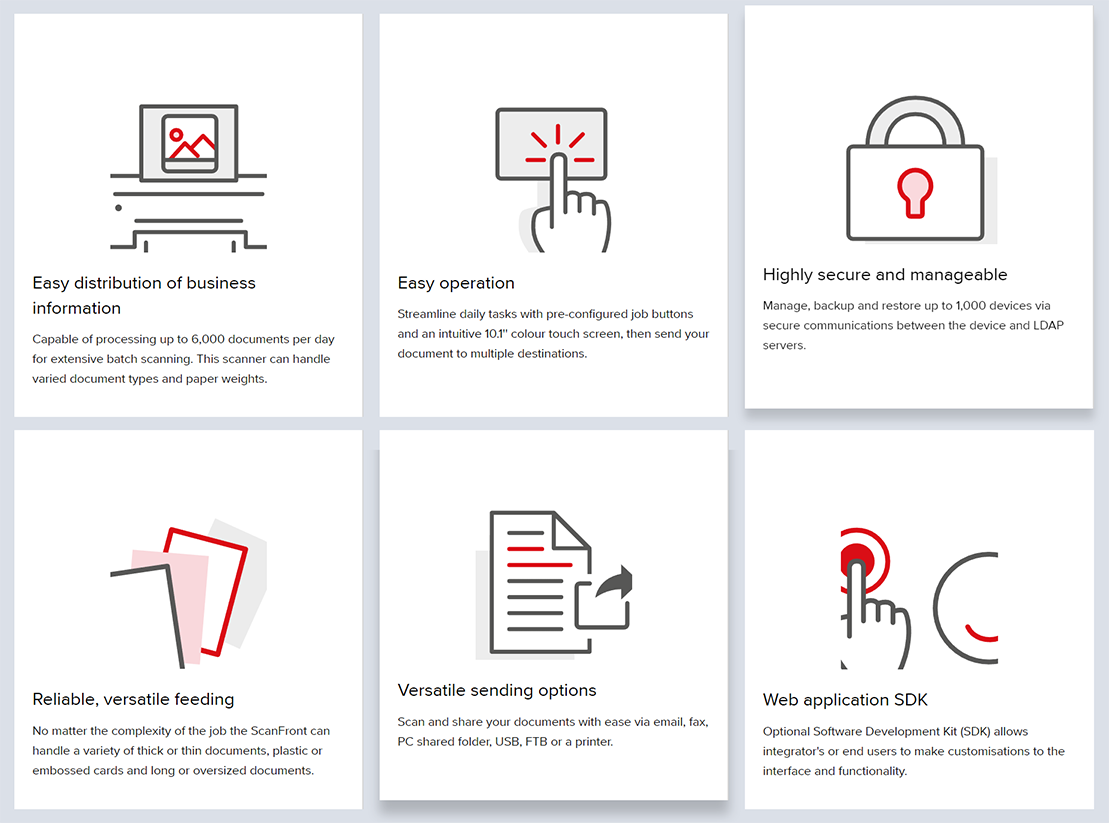 Technical Specifications