Features

Solid Aluminum Substructure
Rigid and durable for consistent glide and a long life.
Two distinct types of surface
Choose low-friction or high-control to match your gaming style.
Expert-grade Tracking
Optimal reflective characteristics ensure consistent and precise tracking.
Non Slip Rubberized Corners
Designed for exceptional grip with minimal interference.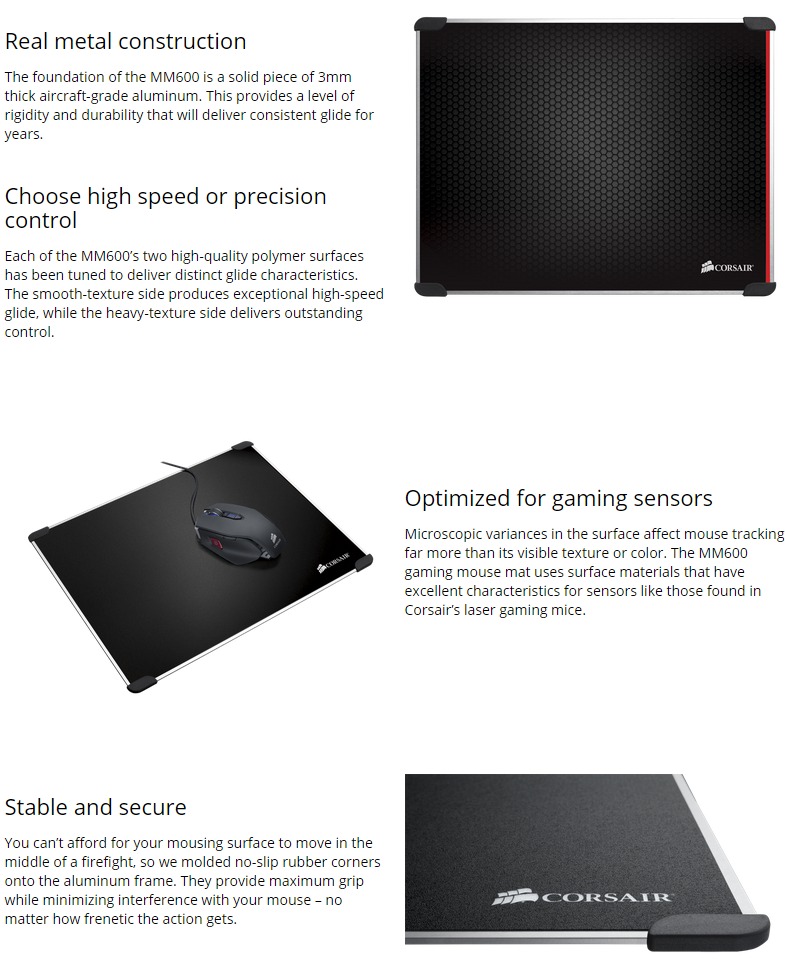 Technical Specifications
Size: 352mm x 272mm x 5mm
3mm Aluminum Core
Non Slip Rubber Corners
Warranty
One Year
* Specifications are subject to change without notice.
* Specifications may vary.
* The product picture(s) is only for your reference, it may differ from the actual product.