The DMG-112A Wireless N300 USB Range Extender is a portable USB plug-in range extender that lets you extend an existing wireless network. You can place it anywhere in your home to increase the range of your wireless network. By simply downloading the D-Link One-Touch app and installing the DMG-112A, it can intelligently communicate with home™s wireless devices so you receive the best connection at all times.

Extend Your Wireless Network
Increase the coverage of your home Wireless network with the sleek and easy-to-use DMG-112A Wireless N300 USB Range Extender. The AutoZoning technology communicates with your router and other range extenders in your home network to ensure your wireless devices have a seamless connection when you move throughout your home. The DMG-112A also provides backward compatibility with older wireless devices in your network, allowing you to enjoy a fast and reliable wireless connection.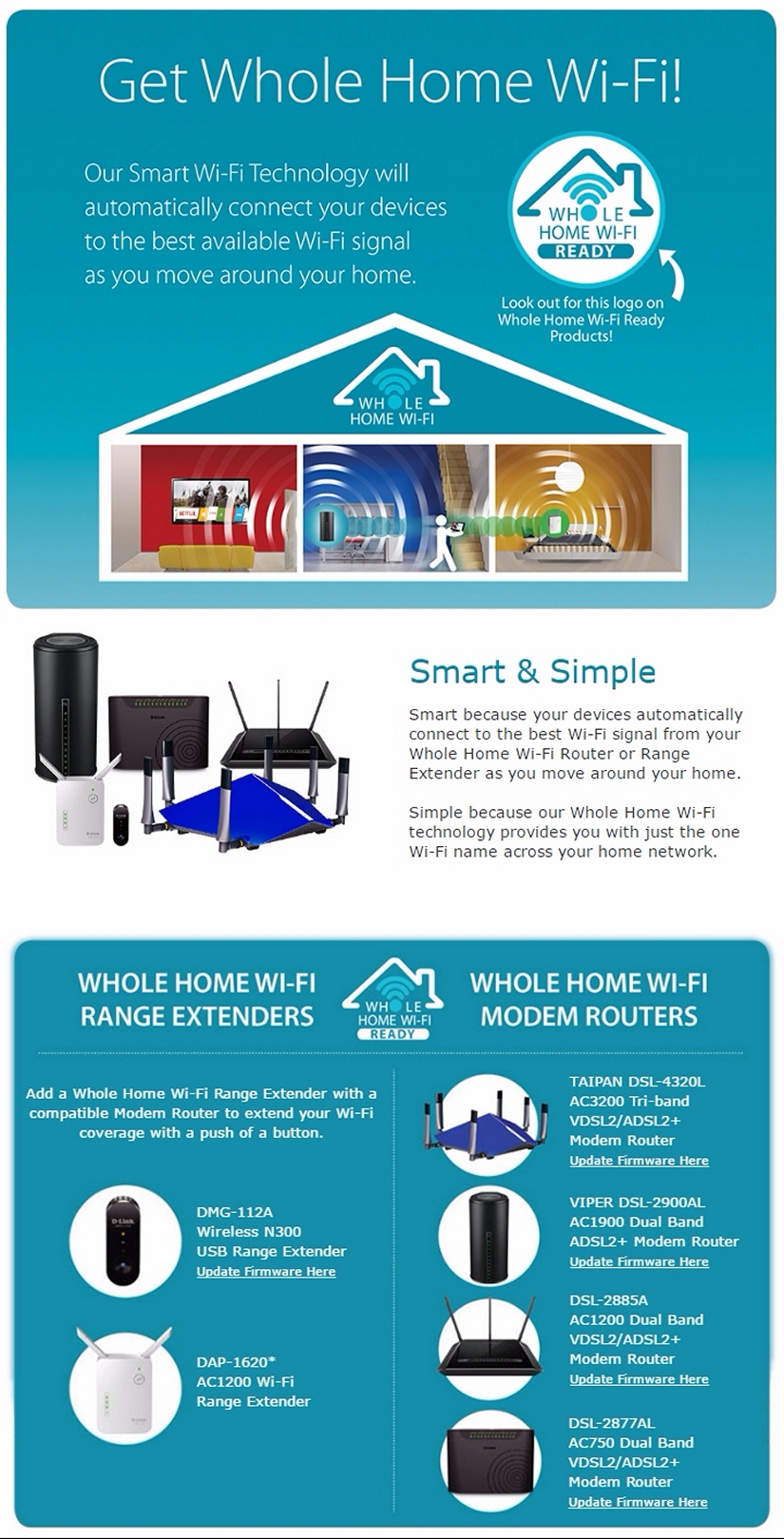 Data Sheet
Data Sheet download
Features

Universal Range Extender works with any brand device
Whole Home Wi-Fi Ready*
For whole home Wi-Fi coverage throughout the house
*When paired with a Whole Home Wi-Fi Ready Range Extender. Firmware update may be required
D-Link ˜One-Touch AP™ Configuration
USB connector design allows you to connect to any USB port for power
USB Power Adapter supplied for connection to Power Outlet
* Specifications are subject to change without notice.
* Specifications may vary.
* The product picture(s) is only for your reference, it may differ from the actual product.