DJI Tello Iron Man Edition Drone
For Marvel fans, Tello Iron Man Edition is perfect for learning how to fly a drone while immersed in the exciting world of the Avengers.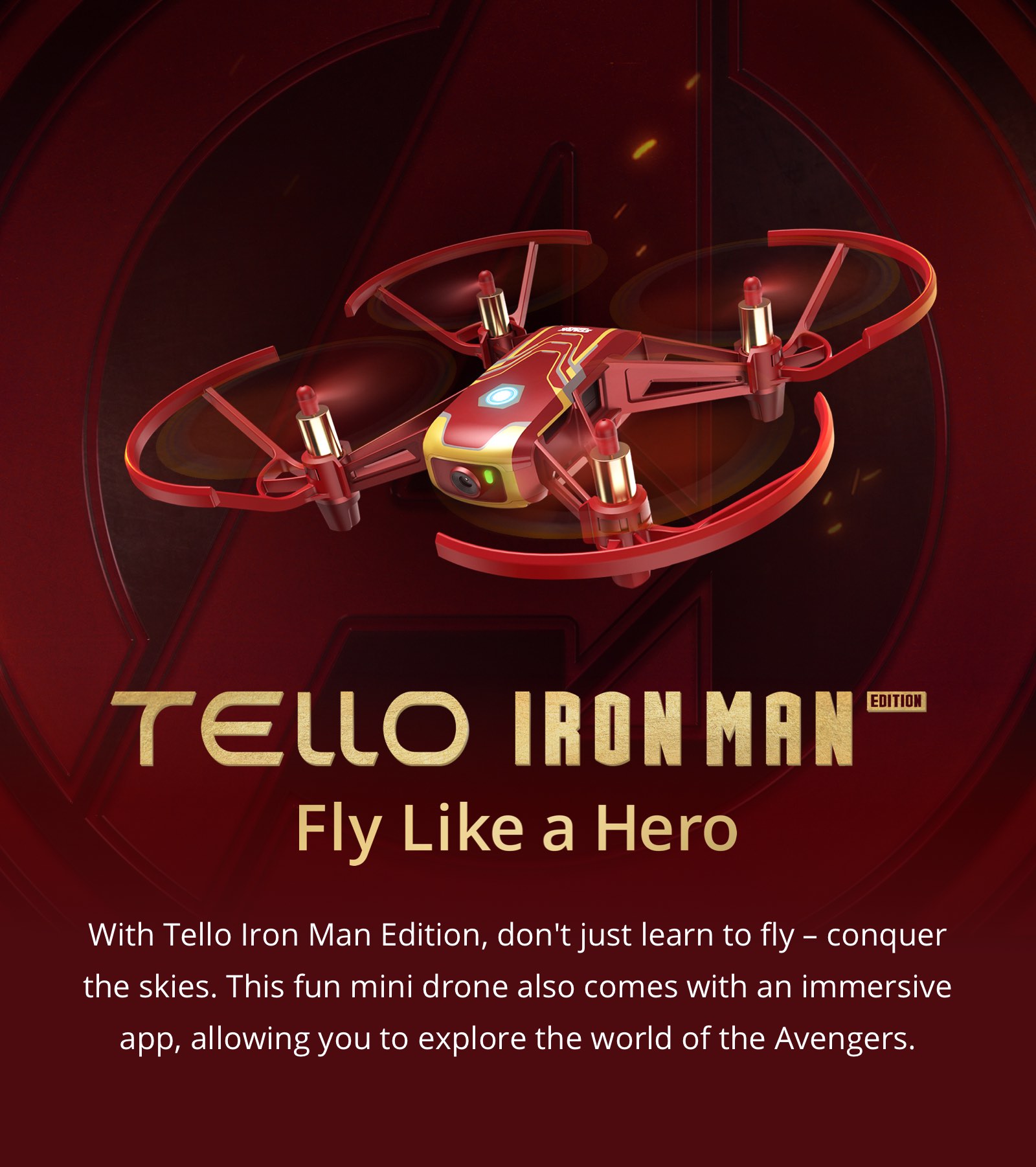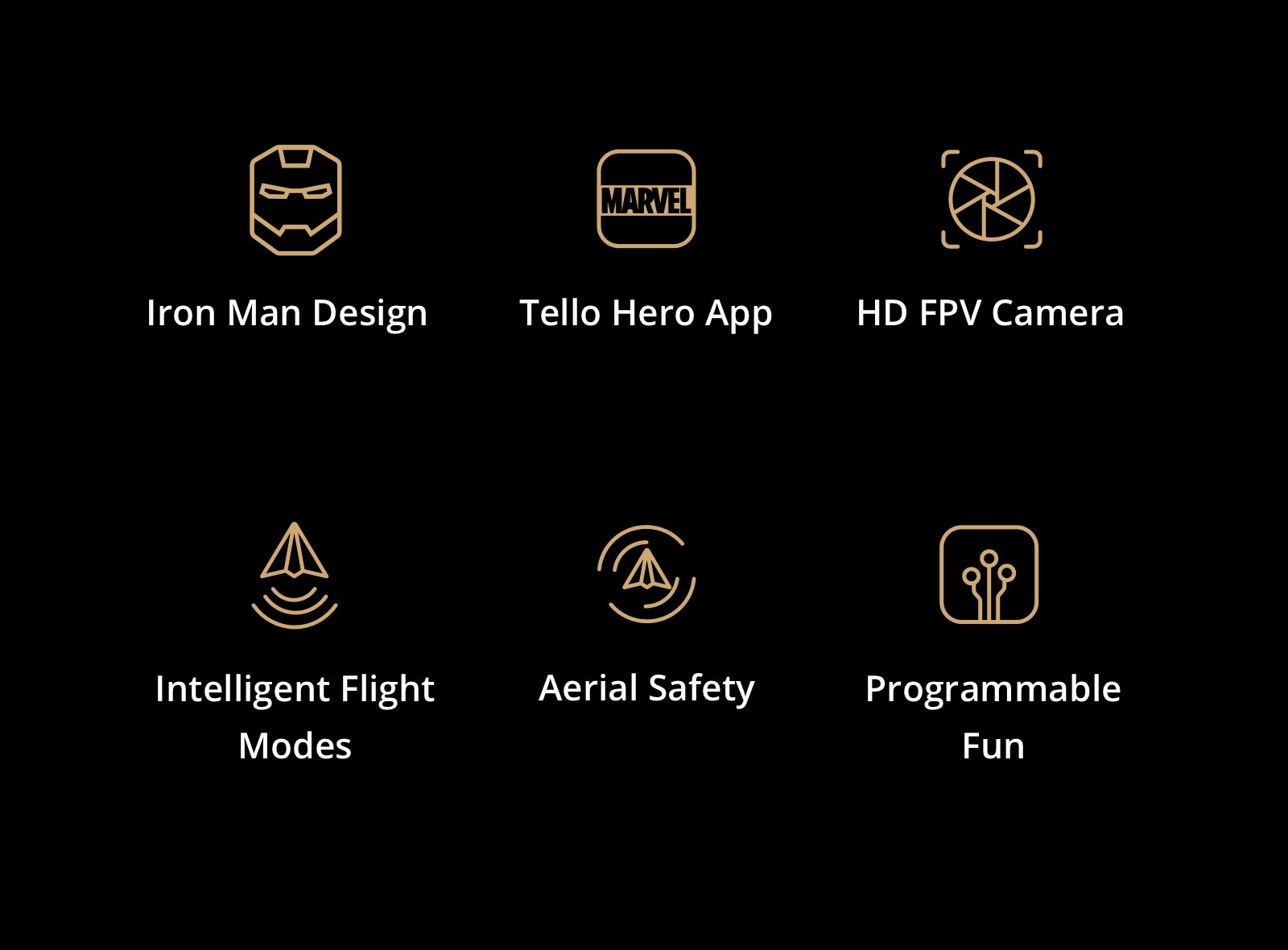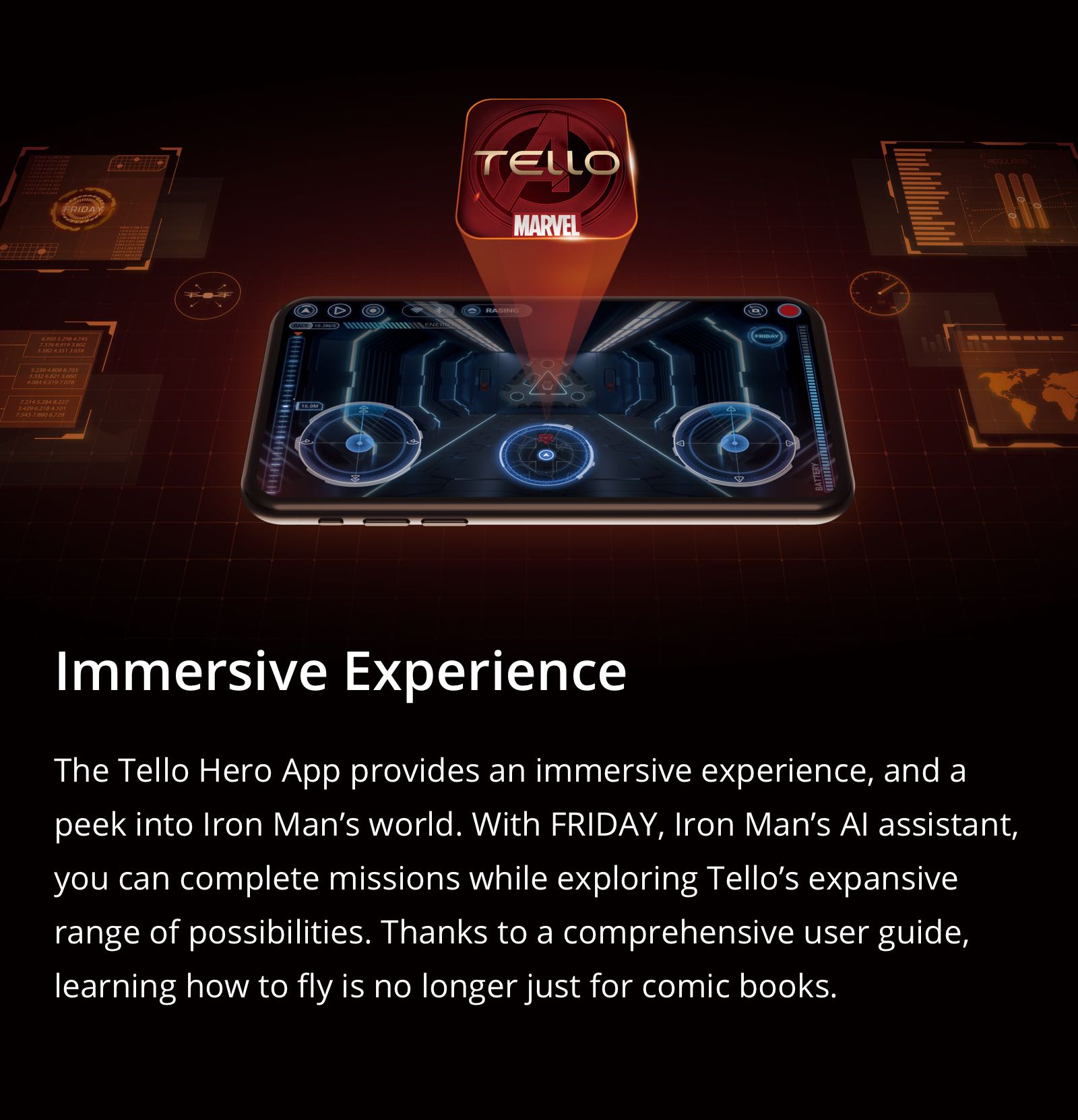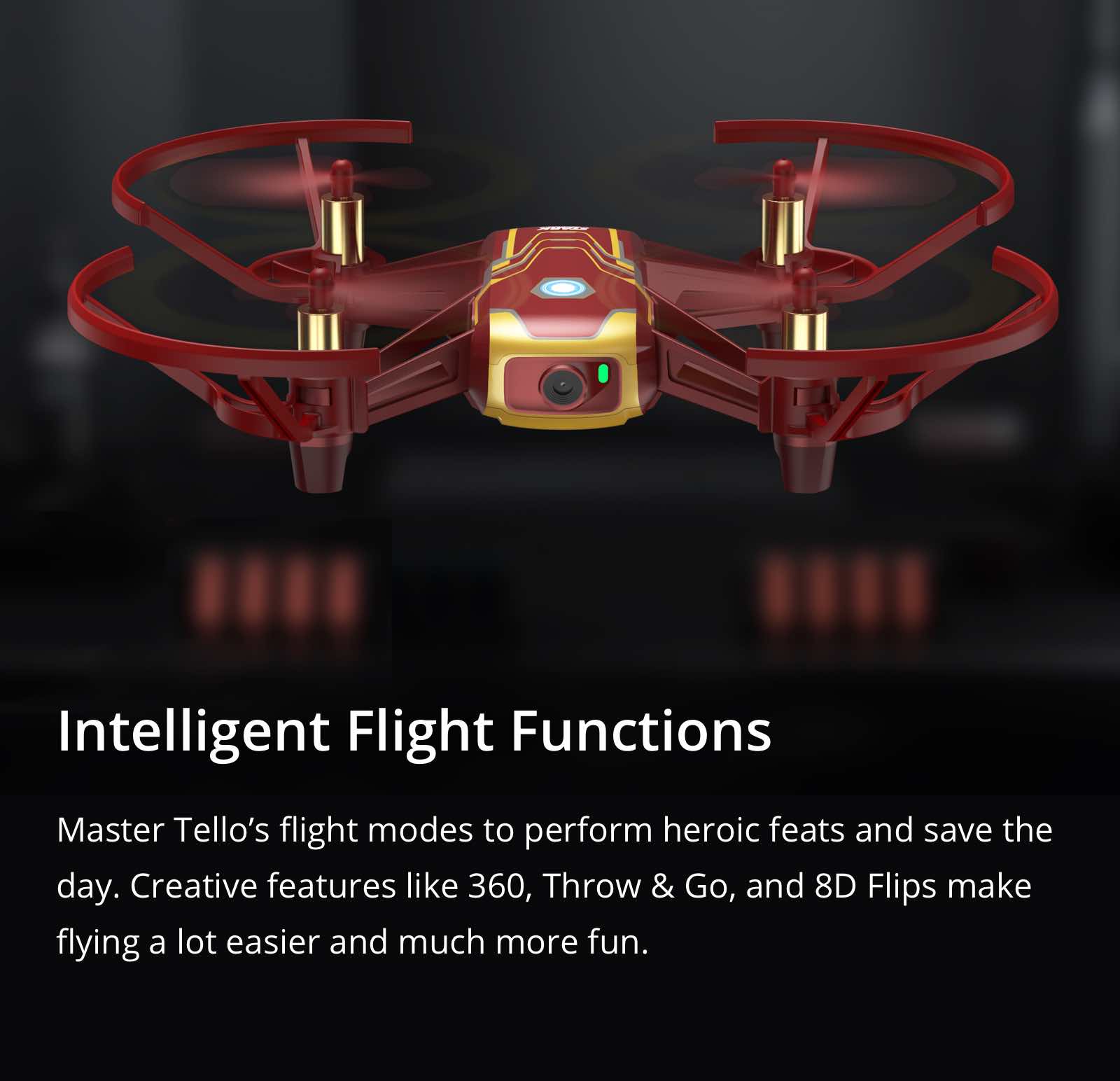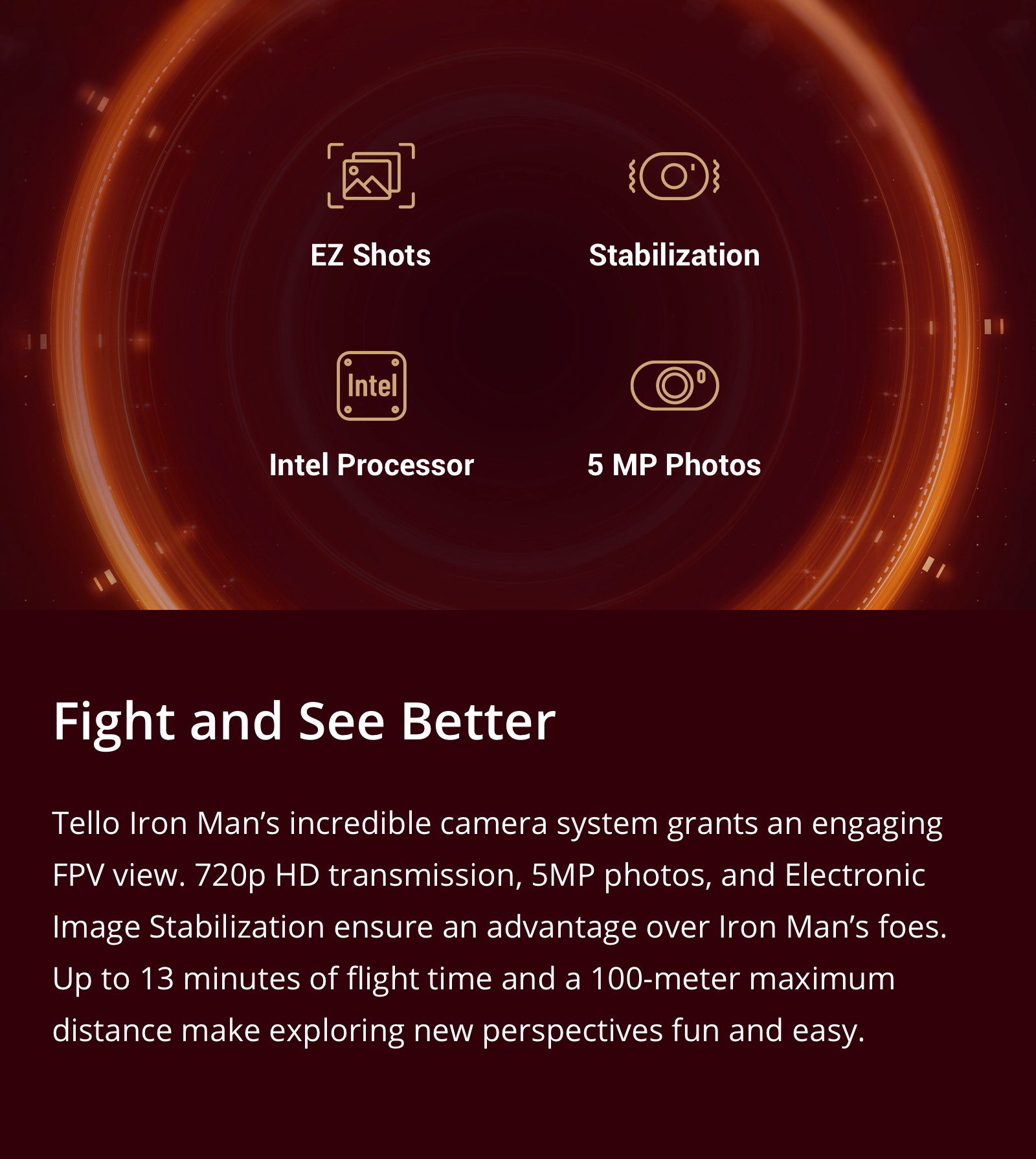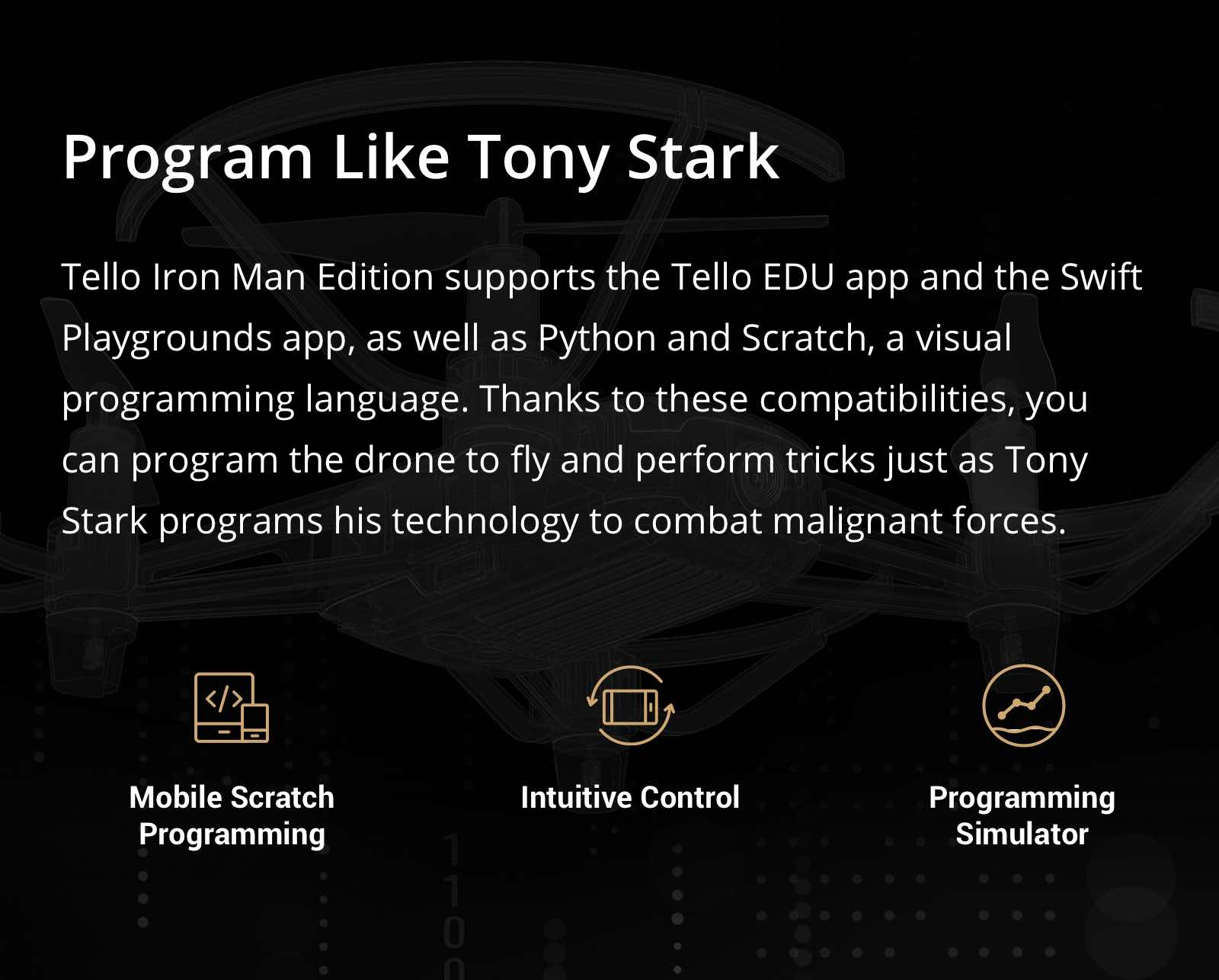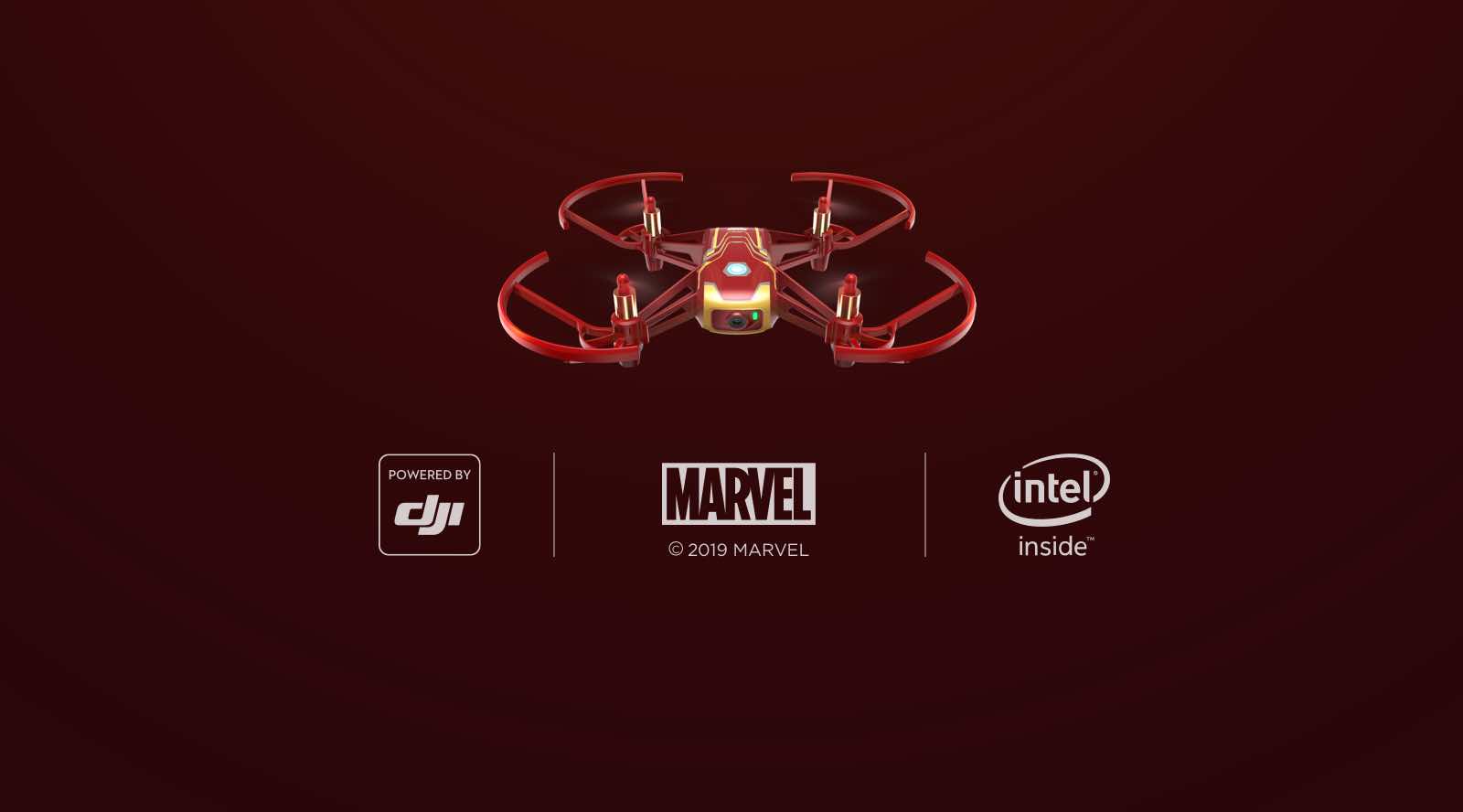 Specifications
What's in the Box:

Aircraft x 1


Propellers (pair) x 4

Propeller Guards (set) x 1

Battery x 1

Micro USB Cable x 1

Propeller Removal Tool x 1
Tello App:
Supported devices
iOS: Requires iOS 9.0 or later.
Compatible with iPhone 5s, iPhone SE, iPhone 6, iPhone 6 Plus, iPhone 6s, iPhone 6s Plus, iPhone 7, iPhone 7 Plus, iPhone 8, iPhone 8 Plus, iPhone X, iPad mini 4 and iPad mini 4 Wi-Fi + Cellular.
Android: Android version 4.4.0 or later.
Compatible with Samsung S7, Samsung S6 edge, Samsung S5, Samsung Galaxy note 4, Samsung Galaxy note 3, Huawei Honor 8, Huawei Honor 9, Huawei P8 Max, Huawei P10, Huawei Honor V8, Huawei P9, Huawei nova2, Xiaomi 6, Xiaomi Note3, Redmi 4A, OnePlus5, vivoX6, Google Pixel1 XL, Google Pixel2.
*Support for additional devices available as testing and development continues. For the latest information, please refer to the official Tello website.
*Not available for Android tablets.