EK CoolStream Classic PE 360 Radiator
EK-CoolStream Classic PE 360 medium thickness copper radiators are designed for optimal airflow throughout the radiator surface with low-density fin structure. Built for EK-Vardar 120mm high static pressure fans, these radiators are optimized for maximum heat dissipation at low and medium airflow operations which are most common in consumer scenarios.
PLEASE NOTE:
When using fans other than standard 120x120x25mm size please use appropriately long screws!

Use of the improperly long screws may result in piercing of the radiator core and irreparably damage the product. Such misuse is not covered by product warranty!

This product should NOT be installed with any aluminum Fluid Gaming parts!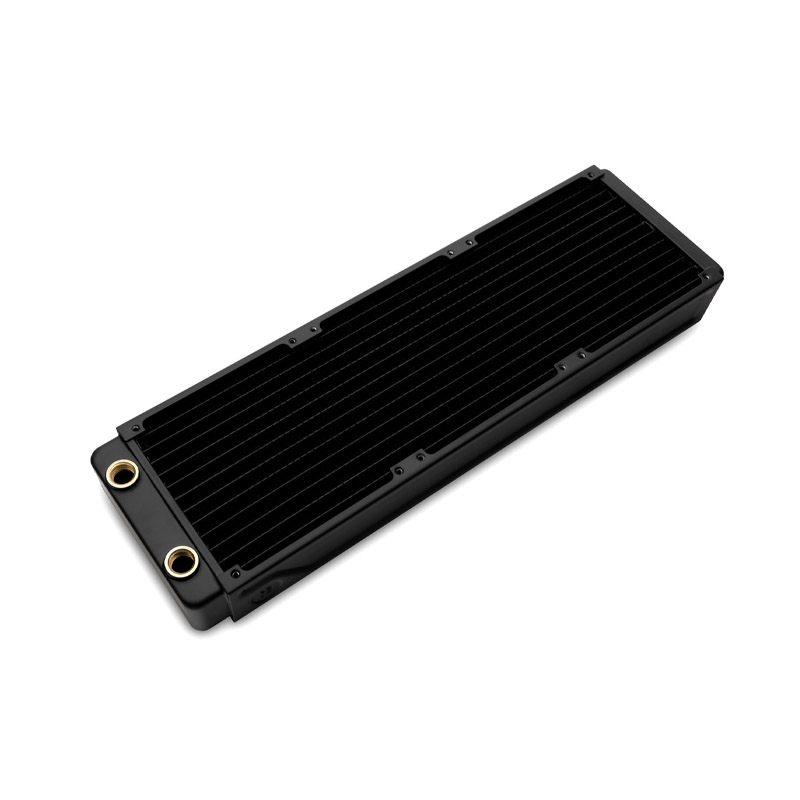 Specifications
Dimensions: 393 x 120 x 45mm (L x W x H)

Weight: 1.3kg

Liquid Capacity: ~210mL

FPI: 13

Port threads: 2x G1/4

Fan compatibility: any standard size 120x120x25mm fan; UNC 6-32 thread tapping

Pressure tested: 1bar(g)
Material:
- Copper fins
- 90% copper tubing (H90)
- Brass chambers
- Steel housing