Harry Potter - Hogwarts Life Size Animatronic Real Talking Sorting Hat
"Now, slip me snug about your ears, 

I've never been wrong. 

I'll have a look inside your mind, 

And tell where you belong."

Thanks to the crew at Wow Toys your sorting ceremony is ready to commence with this Real Talking Sorting Hat Replica! Just slip this magical topper on your noggin, and watch as one of the most famous Hogwarts rites of passage unfolds before you!  Made from soft fabrics for easy wear, just slip this specimen upon your magical head, press the embroidered button and listen as the hat announces which house shall be your new home! Are you a Ravenclaw? A Gryffindor? A Hufflepuff? Or a Slytherin? With an animated mouth and four unique audio responses, this Hat is the ideal way to solidify your allegiance!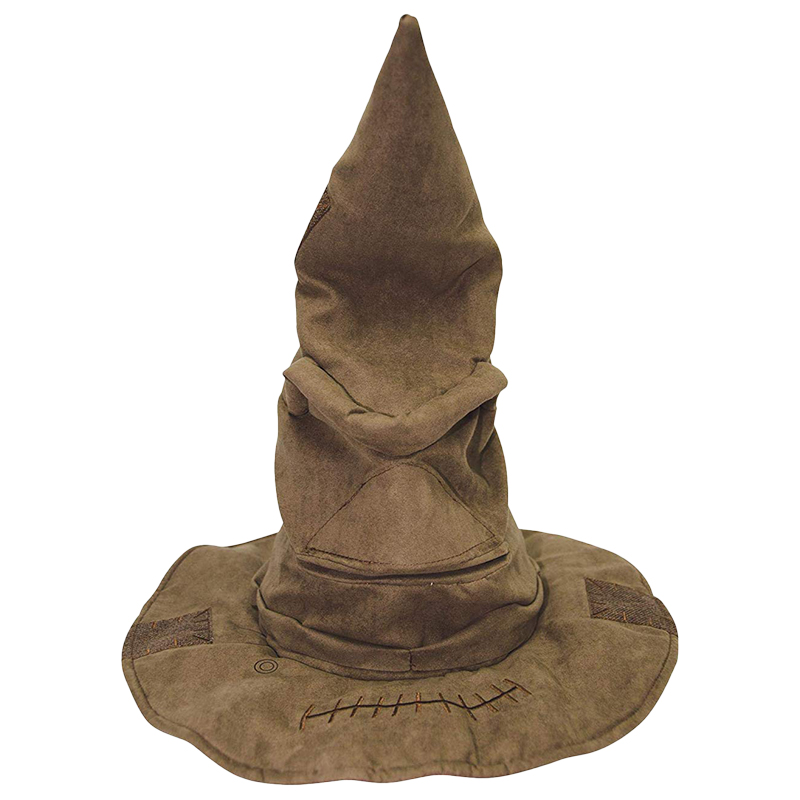 Features:
17" tall


One size fits most

Fabric with embroidery over a plastic base

Button-activated movement and sound

Animated mouth with four unique audio responses

Requires: 3x AA (LR6) 1.5v batteries (demo included)