Hatchimals Colleggtibles Hatchy Homes Light Up assorted
Help your Season Four Hatchimals Colleggtibles shine bright, with the Hatchy Homes Light-Up Nest! Each stand includes one light-up display nest and one swivelling canopy nest. Three stackable Hatchy Homes to collect, inspired by Hatchtopia's beauty! Includes 1 exclusive Hatchimals Colleggtible in-egg!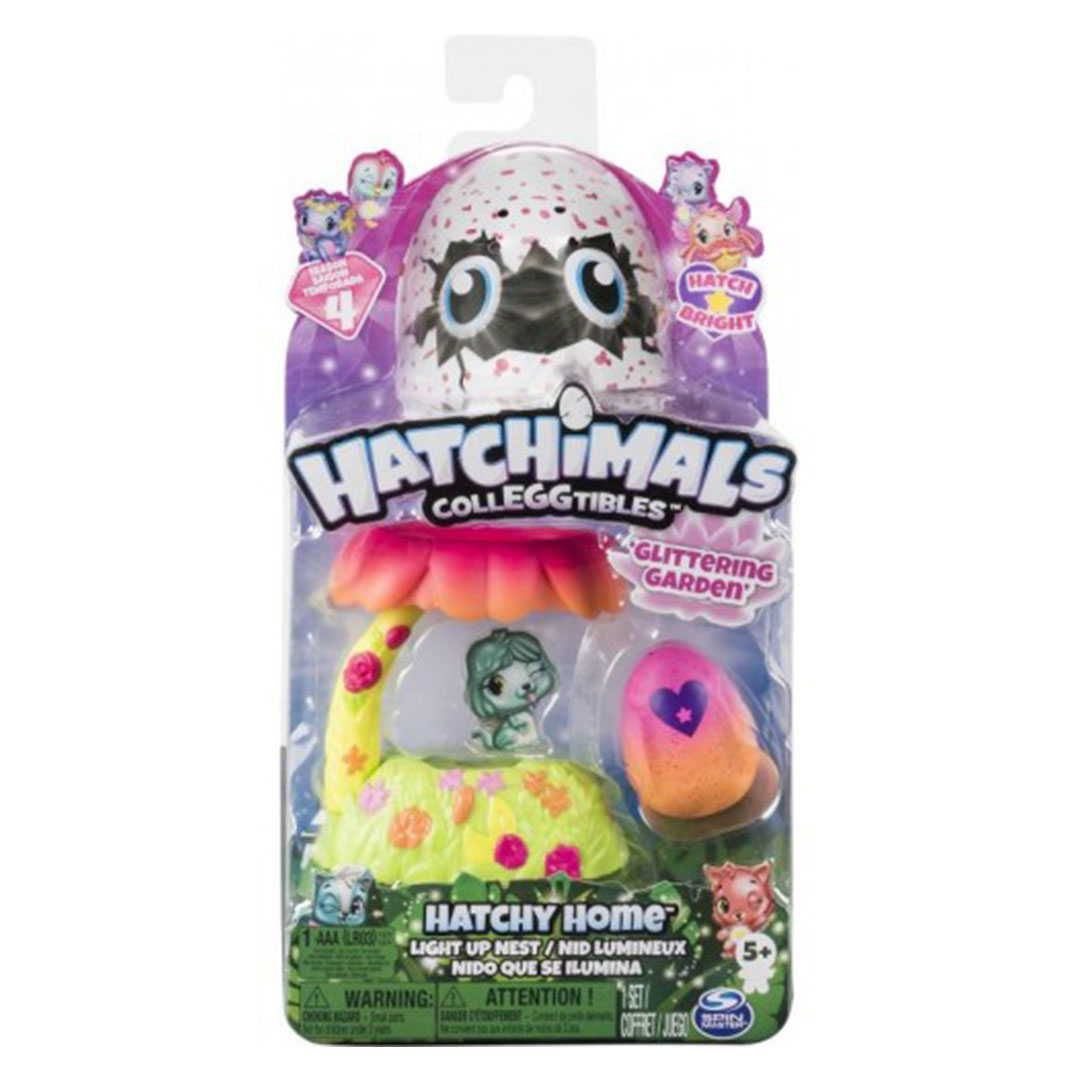 Features

LIGHT-UP PLAYSET: Place your EGGclusive Hatchimals CollEGGtible (included) on the grassy base of this playset and push down! The light below will make them glow! Keep pushing to see different light-up effects!

SWIVELING NEST: This mushroom moves! Swivel the purple mushroom out to easily place your Hatchimal on the light-up base! Now you can place your Hatchimal on the palm tree nest! To create the ultimate hatchy home, add all Hatchy Homes to your collection and stack them up!

EXCLUSIVE S4 HATCHIMALS COLLEGGTIBLE: This playset comes with an exclusive Season 4 Hatchimals CollEGGtible! Use your love and care to hatch your new friend, then place them on the light-up base to see them shine bright!

The Hatchimals CollEGGtibles Hatchy Home Light-up Nest is a great gift for kids aged 5+. 1 x AAA battery required (not included). Show how your Hatchimals shine with this interactive playset!