Huion Inspiroy H640P Graphic Drawing Tablet
Live Young In Creativity
Latest generation of passive electromagnetic technology, supporting continuously unleashing of creative inspirations.
8192-level professional pressure sensitivity, excellent performance under quadruple sense of pressures, comparable to the feeling of real pen in terms of fine and smooth lines, the nature shade of strokes and lines, and the most precise dynamics of every writing.
Fit design of full coverage, only 8mm in thickness (as thin as a mobile phone), providing the most comfortable size for creation, and being convenient for carrying.
PW100 passive pressure sensitivity pen is only 16g in weight, and its front end is made of wearable silicone for soothing feel. Palm rejection design of dual keys'on both sides of the pen helps reduce touch frequency and realize most effective creation.
Compatible to mainstream systems such as Windows and macOS, allowing free operation in various mainstream drawing and design softwares.
Color your life when you're young! Say no to monotonous life. Bring your pen tablet, and paint every trifle in the journey of life, adding brilliantness to the way of creation.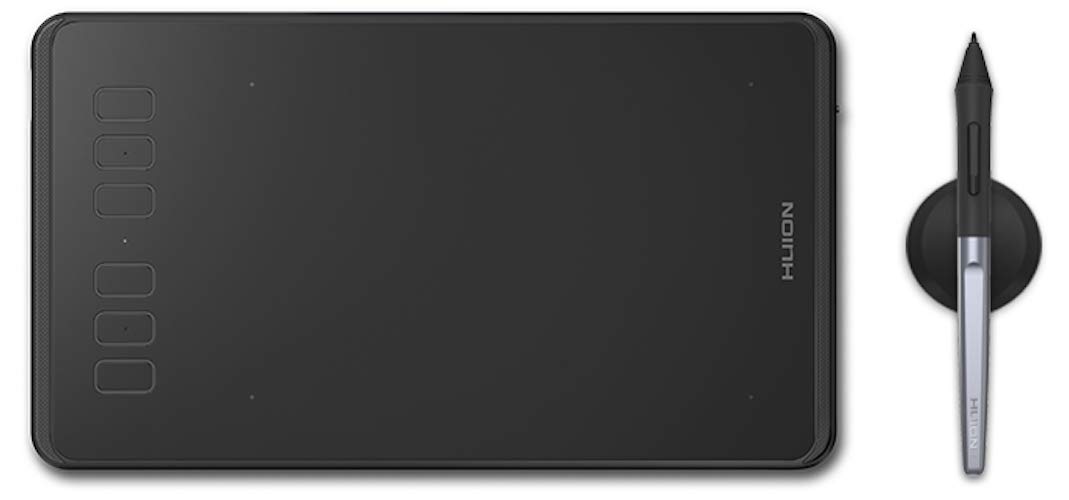 Features

Thickness: 8mm

Dimension: 260 x 147.7mm

Working Area: 160 x 100mm

Customized Shortcut Key

Passive Electromagnetic Technology

Easy To Carry

Cross-platform Compaible

Pressure Level 8192Levels

Pen Resolution 5080 LPI

Accuracy ±0.3mm