Kinetic Sand Beach Sand
Bring home all the fun of the beach with Kinetic Sand Beach Sand! With this sensory sand, kids can mold and build sandcastles, dig trenches, and let their imagination run wild, creating anything they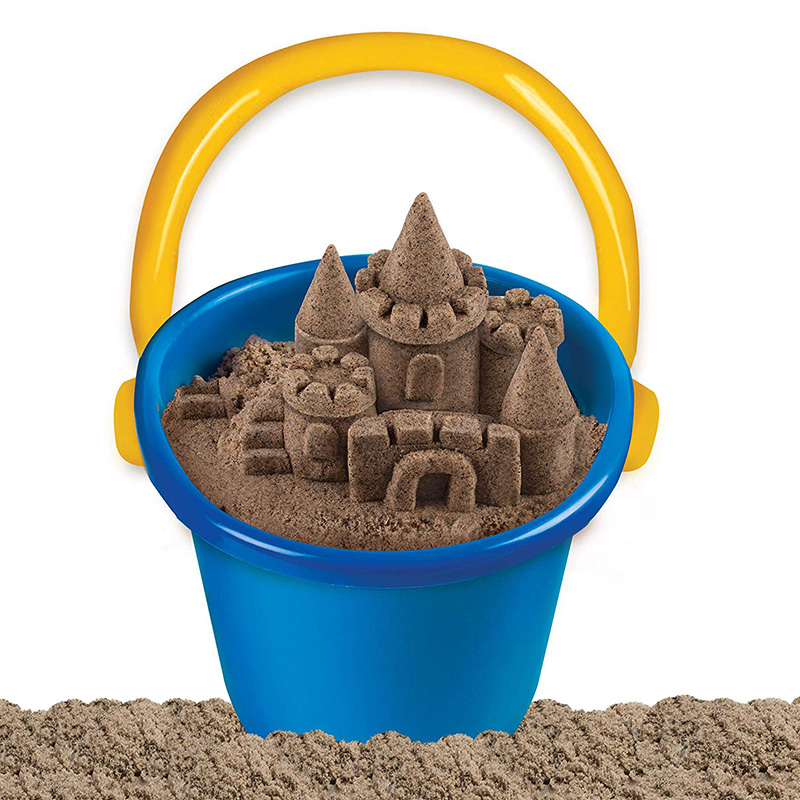 Features

THE ONE AND ONLY KINETIC SAND NOW WITH BEACH SAND: is like magic sand that sticks to itself and not to you! It oozes, moves and melts right before your eyes. It flows through your fingers like a slow-moving liquid, but leaves them completely dry.




BRING HOME BEACH SAND FUN WITHOUT THE MESS: One touch and you can feel the fun. Different from classic Kinetic Sand, Kinetic Beach Sand is made with larger grains of natural sand. This cool sand feels like wet beach sand but won't stick to anything but itself. That means no sand on your hands, clothes, molds, in your hair or in your bag. It leaves your hands completely dry and never greasy.




ENDLESS EDUCATIONAL CREATIVE FUN: Stimulate children's imagination and enhance their manipulative ability. Soft, easy to shape or sculpt that impressively holds its shape and incredible detail. Since it never dries out or hardens, you can build again and again!




NON-TOXIC: Made with a special formula of beach sand and polymers, this addictive sensory sand is hypoallergenic, and non-toxic making it a perfect gift for indoor or outdoor play for kids aged 3+.