Kingston 16GB (1x16GB) KVR26S19D8/16 ValueRAM 2666MHz DDR4 SODIMM RAM
Kingston® offers extremely reliable, high-performance ValueRAM desktop and notebook memory, ideal for those looking for the best value in industry standard memory.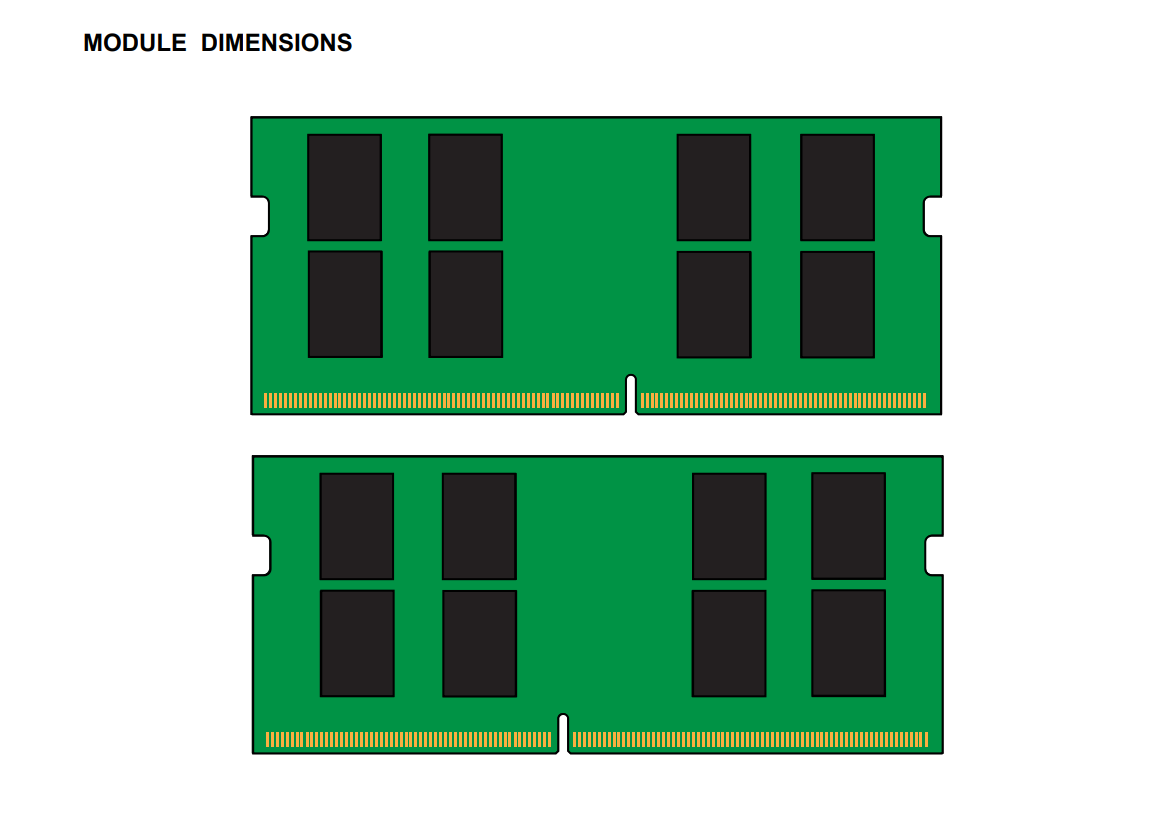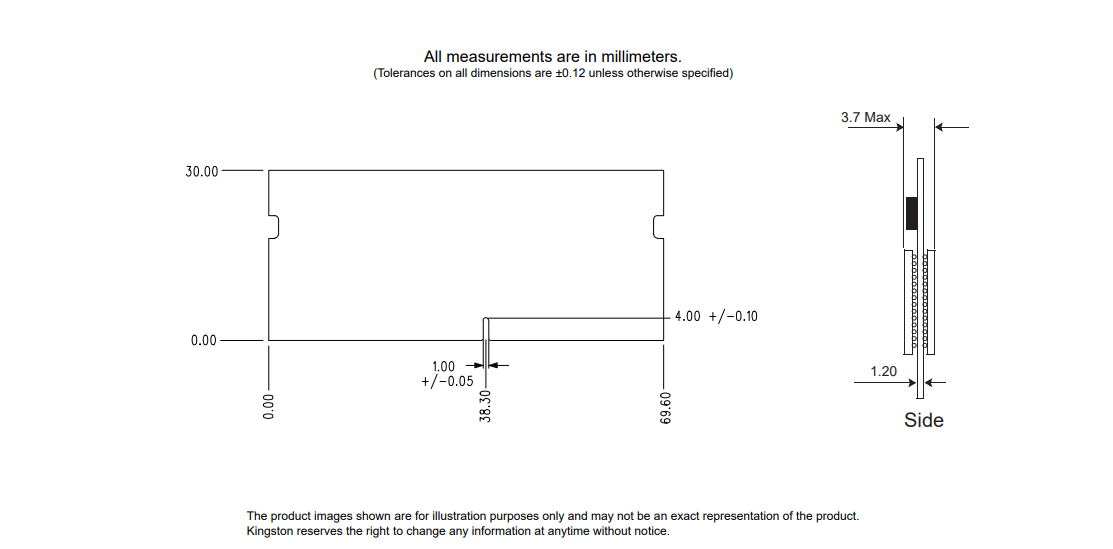 Specifications
CL(IDD)

19 cycles

ROW CYCLE TIME (TRCMIN)

45.75ns(min.)

REFRESH TO ACTIVE/REFRESH

COMMAND TIME (TRFCMIN)

350ns(min.)

ROW ACTIVE TIME (TRASMIN)

32ns(min.)

MAXIMUM OPERATING POWER

TBD W*

UL RATING

94 V - 0

OPERATING TEMPERATURE

0oC to +85oC

STORAGE TEMPERATURE

-55oC to +100oC
*Power will vary depending on the SDRAM used.