Kingston 4GB (1x4GB) KCP316SS8/4 Low Voltage 1600MHz SODIMM DDR3 RAM
ValueRAM's 512M x 64-bit (4GB) DDR3-1600 CL11 SDRAM (Synchronous DRAM) 1Rx8, memory module, based on eight 512M x 8-bit FBGA components. The SPD is programmed to JEDEC standard latency DDR3-1600 timing of 11-11-11 at 1.5V. This 204-pin SODIMM uses gold contact fingers.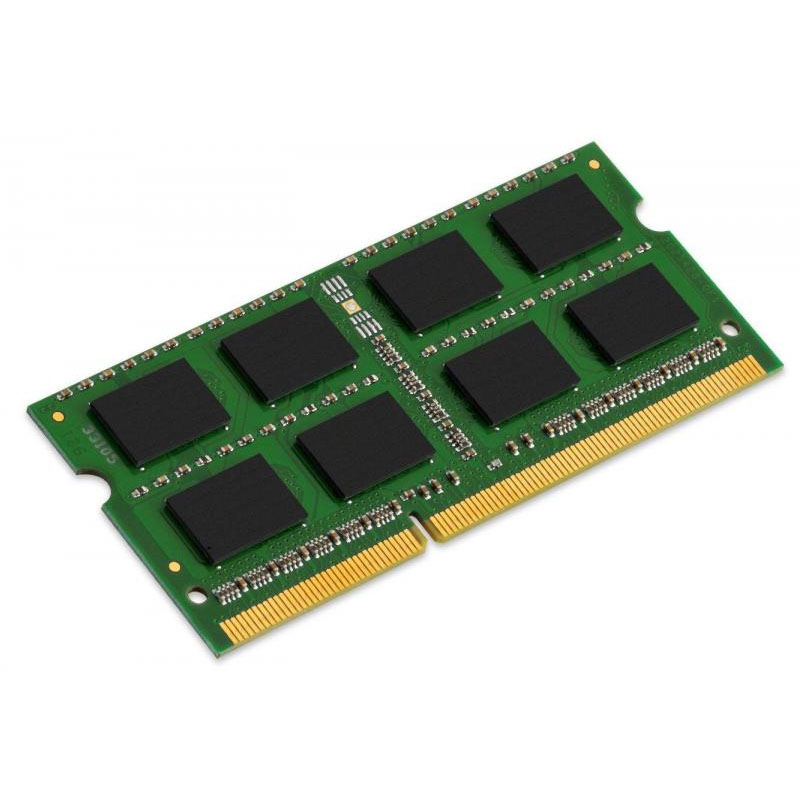 Specifications

CL(IDD)

11 cycles

ROW CYCLE TIME (TRCMIN)

48.125ns (min.)

REFRESH TO ACTIVE/REFRESH

COMMAND TIME (TRFCMIN)

260ns (min.)

ROW ACTIVE TIME (TRASMIN)

35ns (min.)

MAXIMUM OPERATING POWER

2.100 W*

UL RATING

94 V - 0

OPERATING TEMPERATURE

0C to 85C

STORAGE TEMPERATURE

-55C to +100C
*Power will vary depending on the SDRAM used.