Laser CB-HDMI2X2-4K HDMI 4K Full Size & Mini HDMI - 1.8m
Micro, Mini and Standard HDMI all in one cable. The most versatile HDMI cable ever created.
The 3 in 1 cable is enabled with the latest HDMI high performance digital audio and video features is crucial for supporting the full 18Gbps bandwidth.
An EMI test also ensures cables minimise interference with wireless signals.
Ideal for smartphones, tablets, action cam and Digital Imaging devices (Supports 3D imaging)

HDMI Version 2 with ARC, 3D and Ethernet over HDMI (for compatible equipment)

4K x 2K Video Support - enables video resolutions far beyond 1080p

Additional Colour Spaces - support for more colour in digital photography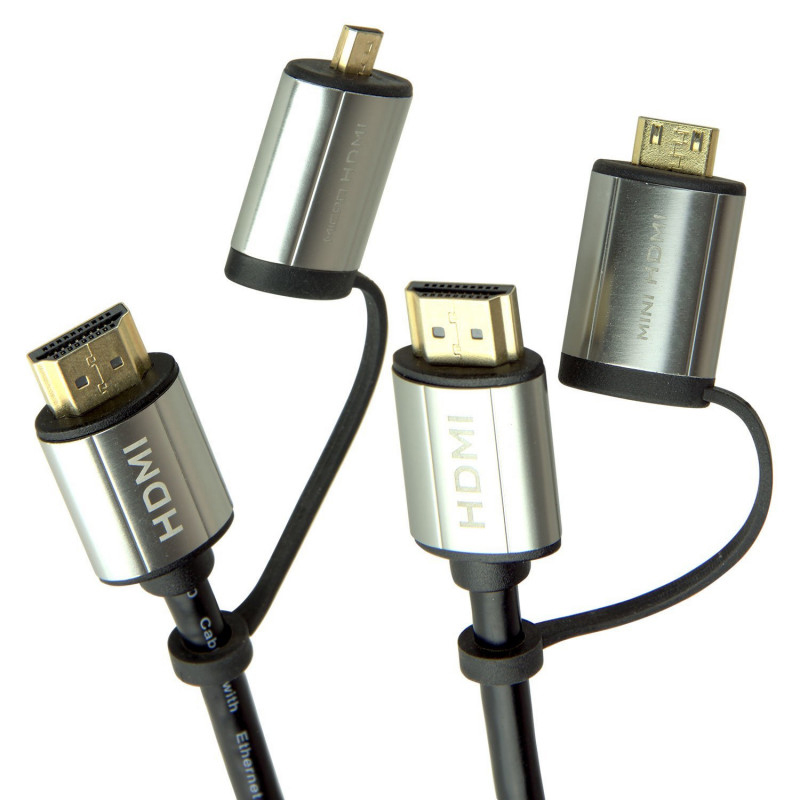 Specifications
General

Weight(kg)
1
Warranty(month)
12
Inner Carton Qty
10
Master Carton Qty
20
EAN barcode
9335432025149
3 key feature benefits
1) Tethered plug adapters 2) Suit all configurations on Micro, Mini and normal HDMI connections 3) One cable, multiple options.