Meccano Multi-Model 15 Set
Meccano Multi Model 15 allows construction of 15 separate models. Some models have cable command for added functionality. Parts consist of both plastic and metal pieces.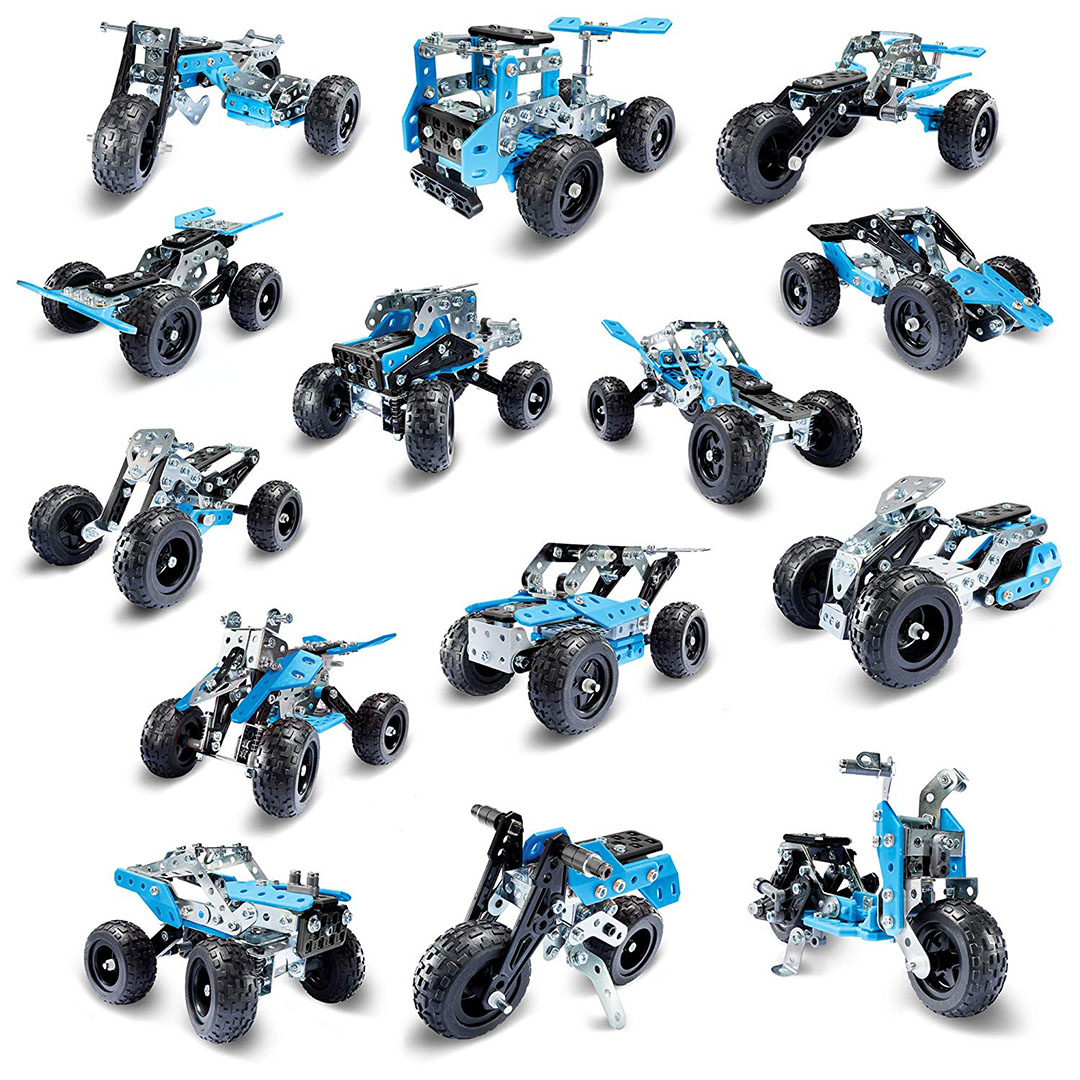 Specifications

Use your imagination as you explore the world of real engineering with the meccano 15 model off-road rally set, build 1 of the 15 vehicle models, including an atv, then take it apart and build a different one

After that it's up to you and your imagination to create a vehicle of your own design! this off-road rally set comes with 242 parts, including working wheels, 2 ergonomic tools and easy-to-follow instructions

Explore the mechanical wonders of the world with the 15 model off-road rally set, ages 8+"