Meccano Super Construction Set in case 638pcs
Build, rebuild and create with the Meccano Super Construction Set! Each metal construction system unlocks endless possibilities as you use 2 real tools to build a variety of functioning vehicles. Build your motorized crane and bring it to life with the power of a 6V electrical motor! Play with its rotary body and extendable hook! Take it all apart and rebuild 24 other motorized models including a Helicopter, Buggy and more! Easily store all of your parts and tools in the plastic carrying case. It's a 25-in-1 motorized construction set with 638 pieces to inspire limitless imagination as your child builds and develops their motor skills. The future is yours to build with Meccano!
Builds 25 brilliant Meccano models. With a 6V motor.
Age: 10+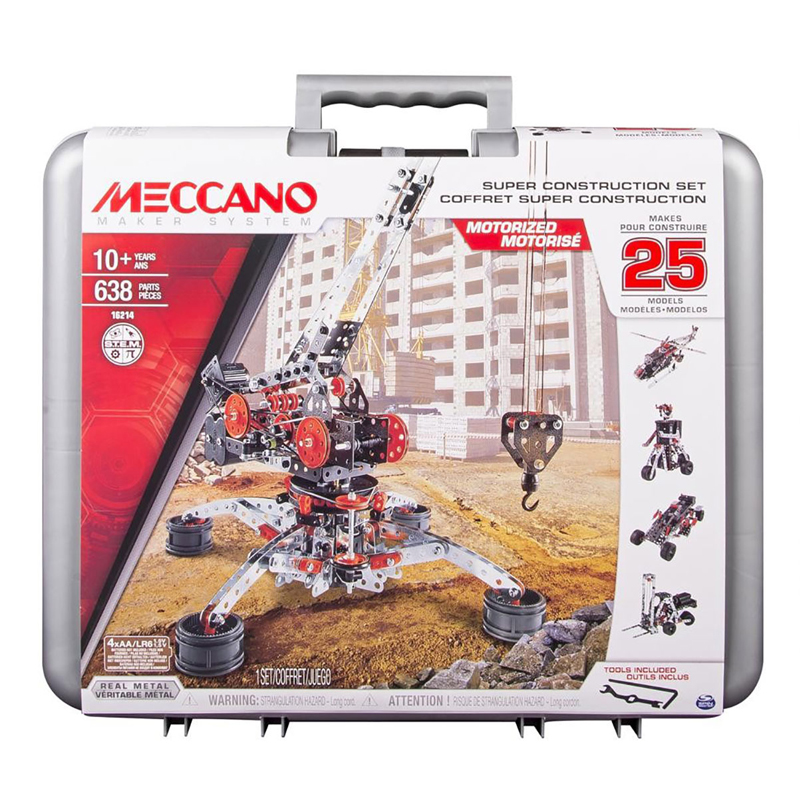 Specifications
Engine : 6V motor

Battery : 4 x LR6 (AA) Not Included

Number of models : 25

Number of parts : 638

3 real tools included

Instruction sheet for 11 models (images for other 14 models available at www.meccano.com