Osmo Numbers Game
Osmo is an award-winning game system that will change the way your child interacts with the iPad by opening it up to hands-on play.
Now you can play with your hands. Put your iPad in the Osmo base with the red reflector over the camera - and now it can see what's in front of it.
Add, count and multiply the tiles to match the numbers on the bubbles. Popping enough bubbles will free the fish and unleash a storm of lightning and thunder! Big or small, even or odd, will you become the Numbers Master?
Playing with numbers makes math intuitive and fun. That's why, with Numbers, kids add, subtract, and multiply by zooming tiles in and out of the Osmo play space. As they master new skills, players collect zany fish, unleash special effects , and advance to higher levels. Before you know it, kids will be sailing from simple counting all the way to multiplication. Who knew math could make such a splash?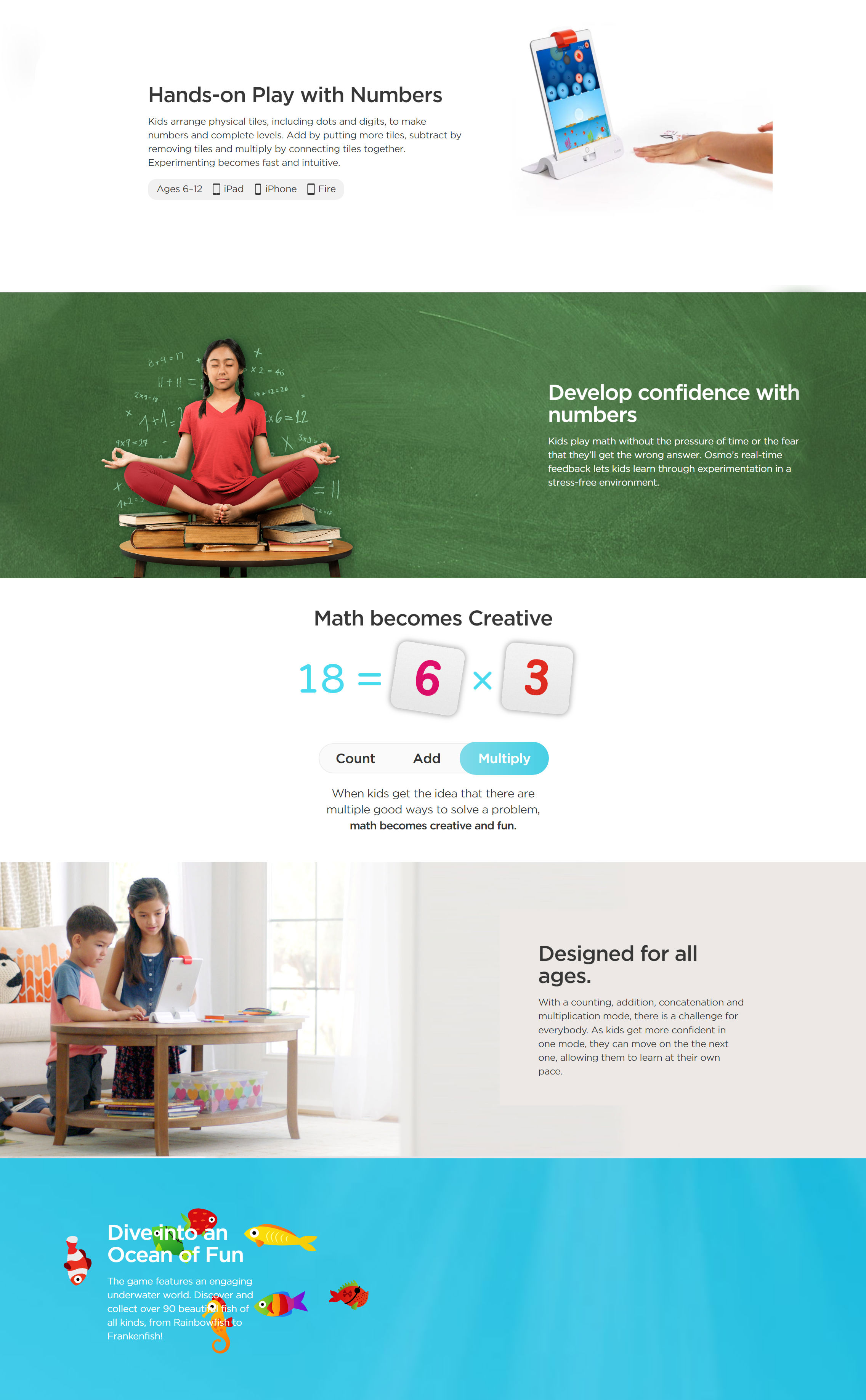 Features

What they'll learn:

Counting.

Addition & subtraction.

Multiplication.

Math confidence.




What's included:

Number tiles.

Dot tiles.

Numbers app.