Osmo iPad Base and Mirror
Osmo provides a unique gaming accessory that will change the way your child plays. Crafted with reflective artificial intelligence, Osmo offers a ground-breaking technology that bridges the real and digital realms. Through experimentation in a stress-free environment and real-time feedback, kids learn that there are multiple good ways to solve a problem. Math and other subjects in turn will becomes creative and fun.
By placing your iPad is the Osmo Base & Mirror, your tablet can see and react to actions in front of the screen, instantly.
This Base comes with two great games to play right away: art activity Masterpiece and physics challenge Newton. These games do not require any pieces - Play Masterpiece with just paper, pen and imagination. Newton can be played with anything you want! Pen and paper, tangram pieces, or any other objects you find around the house.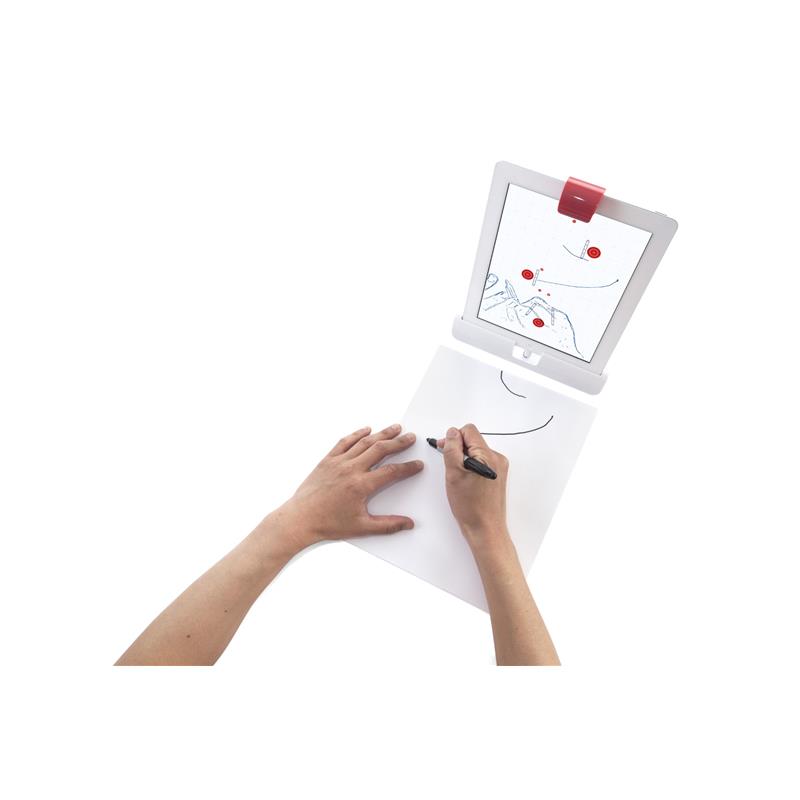 Features

Creativity and fun with real-time feedback

Perfect for kids age 5-12, but designed for all ages

Built-in collaboration, allowing multiple kids to play together

Ability to play Masterpiece and Newton right away

Easy to set-up

Compatible with iPad 2/3/4, iPad Mini/2/3/4, iPad Air/Air 2, iPad 9.7" and iPad Pro 9.7"/10.5" (iPad not included)