PowerShield ZapGuard 5 Way Power Surge Filter Board+2 USB Charging


The brand new ZapGuard® PSZ5U2 Surge Board will protect your home and office electronics from dangerous surges and spikes and is ideal for charging mobiles, laptops and other small USB powered devices.
It is highly rated to withstand power surges and spikes of up to 1,400 Joules / 40,000 Amps.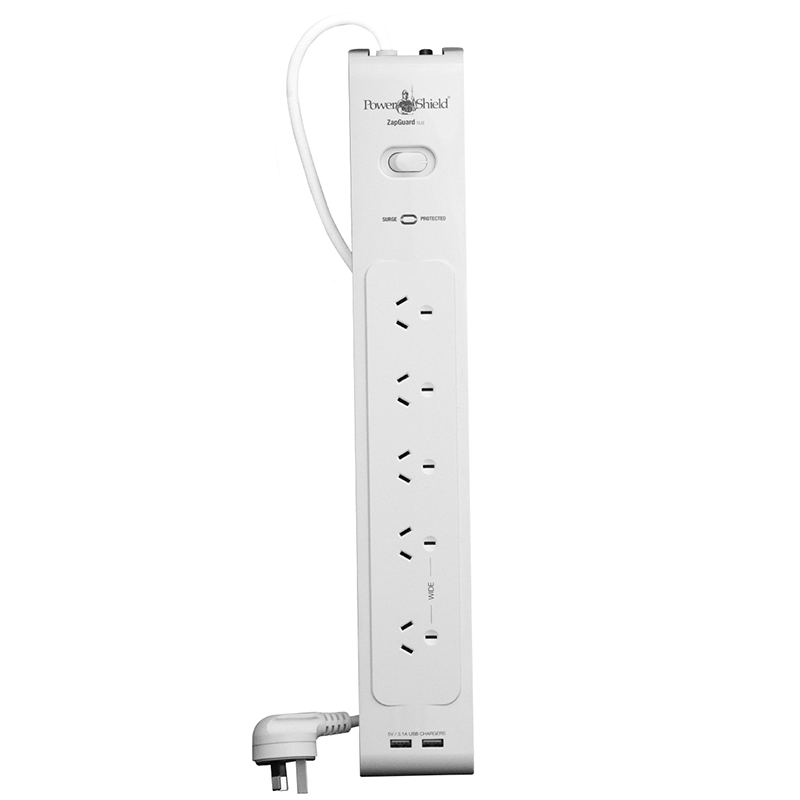 DESCRIPTION:


High surge protection
Recessed On/Off Switch
Wide spaced socket to allow for plug packs
10A Circuit Breaker
2 x USB Sockets
5 x Surge-protected sockets supply complete, 3 line AC protection
$40,000 Connected Equipment Warranty – terms and conditions apply.
Impact and scratch resistant Polycarbonate case
Heavy-duty 1.2-meter power cord
Wall mountable
LED indicator shows that your wiring is properly earthed and protection is active and available