?
Segate BarraCuda 500GB STGS500401 2.5in SATA SSD
Take your data to the next level of performance, reliability, and efficiency with the Seagate BarraCuda 510 SSD.
Its a perfect fit for ultra thin and ultra small laptops, mini PCs, and desktop PCs that need next-level SSD speed for accelerated applications and multitasking.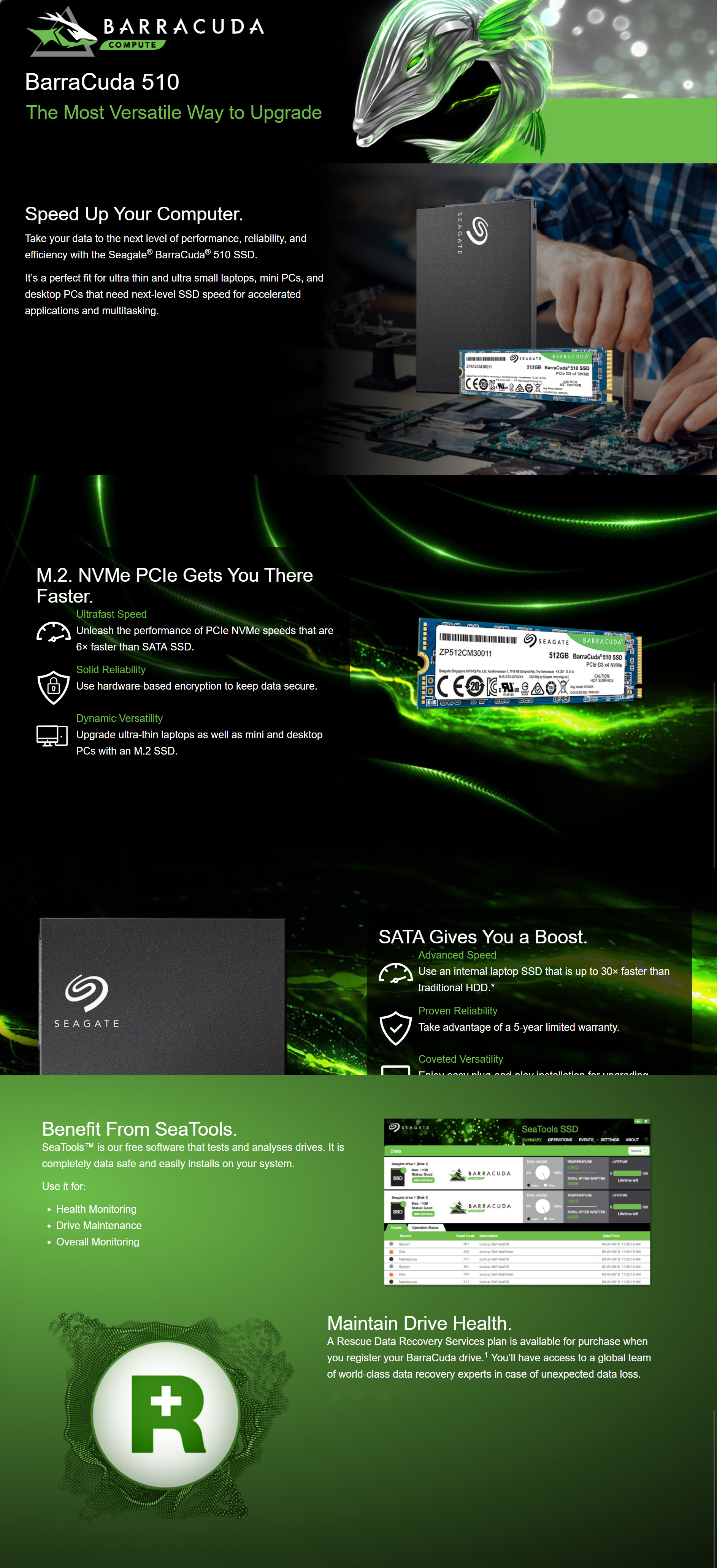 Specifications

Capacity: 500GB

Interface: SATA 6Gb/s

Form Factor: 2.5 in 7mm

Warranty: 5 years