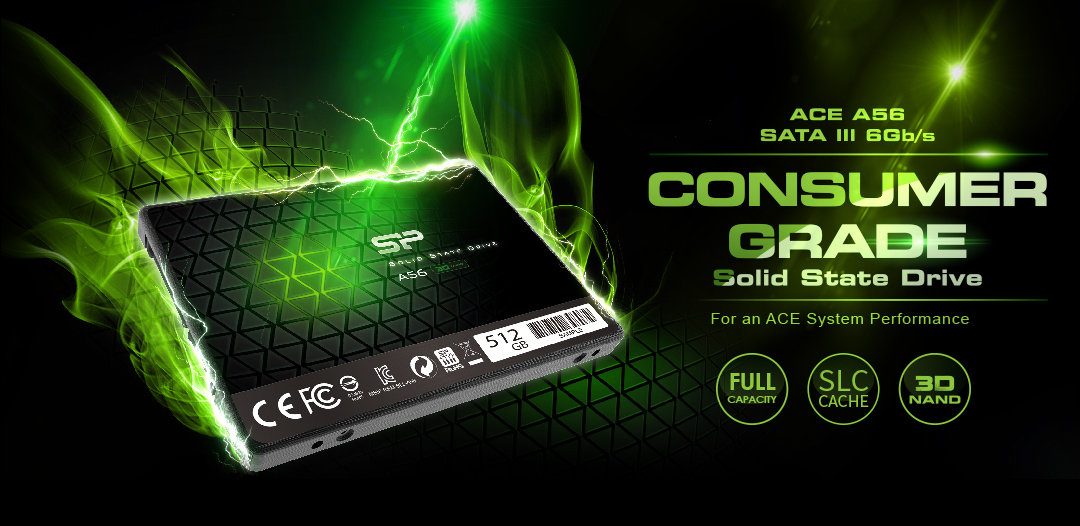 More Than Just a Solid Performance - Can You Keep Up?
Equipped with a high-quality controller and 3D NAND flash, the A56 provides outstanding system performance. It will give your computer a powerful boost with significantly reduced boot times and accelerated response processes. Can you keep up?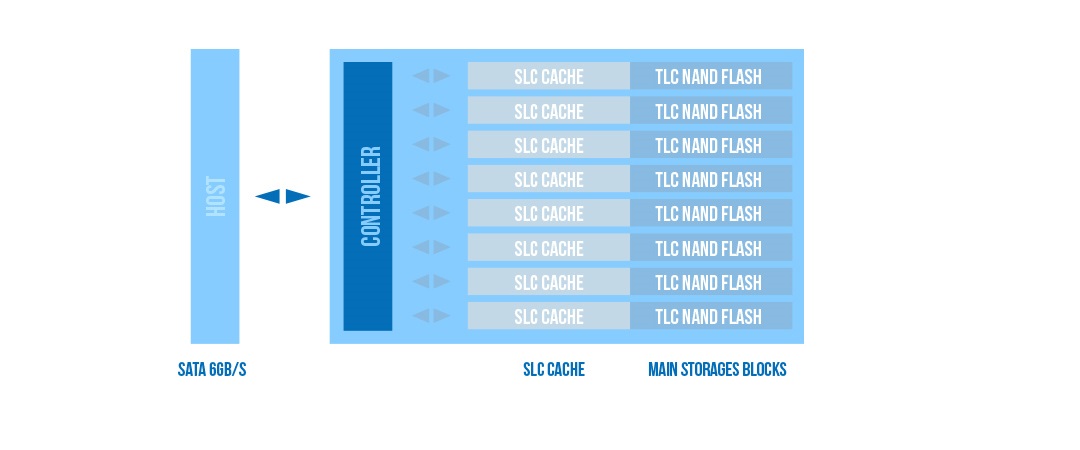 Time Is Money! Don't Waste It on a Slow System
The ultra-fast SATA III 6GB/s transfer interface delivers incredible sequential transfer rates of up to 560MB/s read and 530MB/s write. It enables boot-ups in the blink of an eye, faster application loading and speedier file execution.

Bad Block Management for Higher Reliability
Even new disks can contain one or more bad blocks which may cause irreparable damage to your system. But have no fear! To prevent flash memory corruption, the A55 is built with bad block management technology. Bad blocks are continually monitored and replaced to keep your system in good condition and to improve reliability and endurance of the SSD. Because we do care about your data.The A55 applies "SLC Cache technology" with a new caching architecture that combines both SLC and TLC flash blocks. This technology enables all data to be written in the SLC section before being sequentially copied to the TLC block, and as a consequence allows for higher peak writing performance.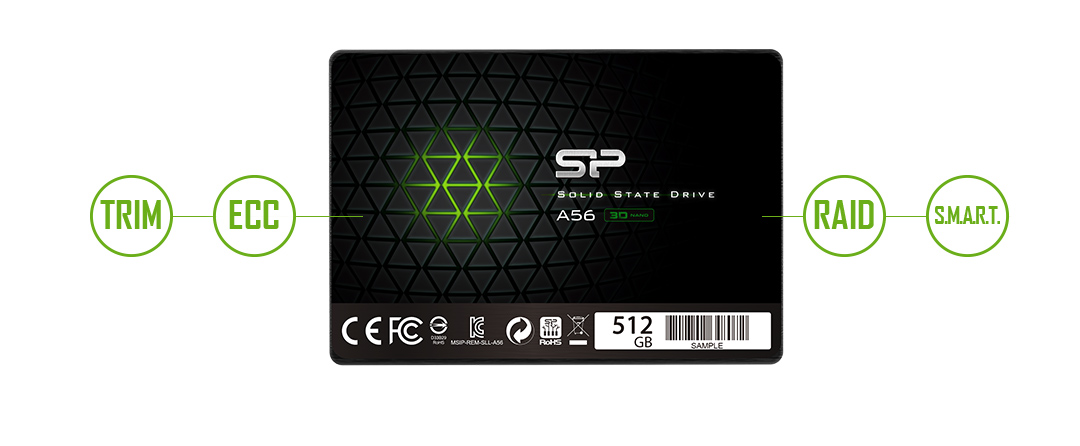 Internal Auto-Copy Technology
The A56's auto-copy technology allows automatic copy operations from the SLC cache to the TLC blocks inside the NAND without using the controller or DDR. This supports higher efficiency by reducing the controller's and DRAM's workload.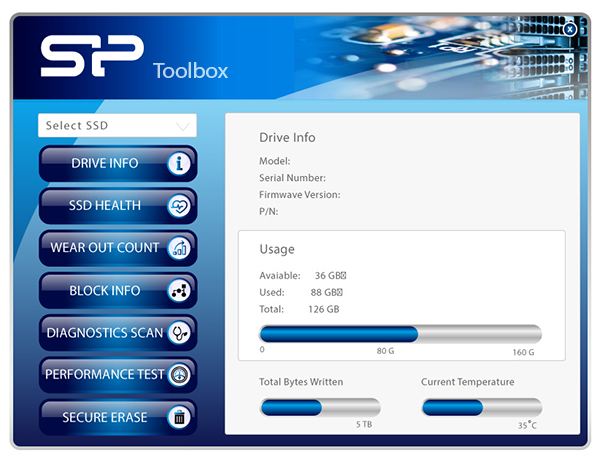 Free-Download of SSD Health Monitor - SP Toolbox
Easily monitor your new SSD's health with our free-download software – SP Toolbox. Run performance tests on the A56, get an overall function evaluation, or check detailed information about your device, including used space, device temperature, total bytes written, and many more.