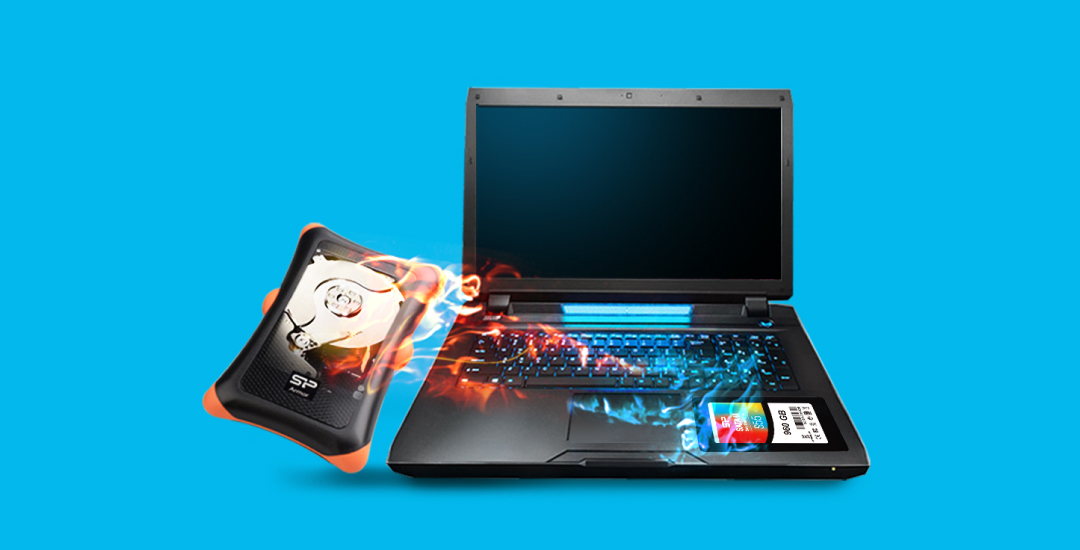 Upgrade v.s HDD Re-use
Who says you can't have both?!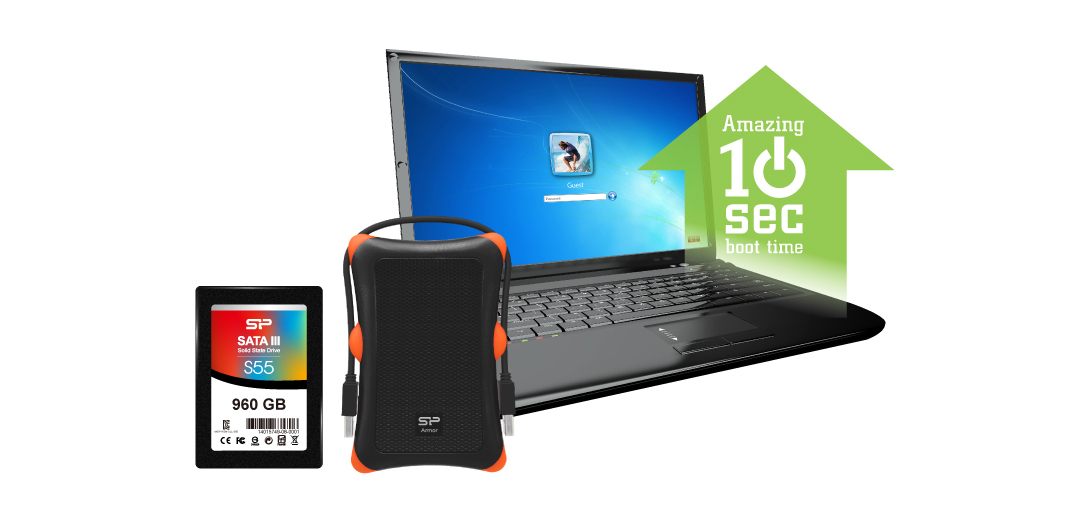 Hassle-free Upgrade in 3 Easy Steps
1. Back up your system to S55 with the free cloning software
2. Replace your original hard drive with S55
3. Install the HDD into the A30 shockproof enclosure.
* The kit contains screws, a screw driver, and a 7mm to 9.5mm adapter, and with those you to do all the work by yourself.
Remarkable Performance
The Slim S55 delivers astonishing CDM read/write transfer rates up to 540MB/510MB per second. The S55 also employs the highest spec SATA III 6 GBps interface, while remaining backwards compatible with the SATA II interface. It runs at over double the efficiency of the SATA II interface, booting up computers and launching applications can be done within just seconds.
Shockproof HDD Enclosure
No need to throw away your original hard drive after the upgrade. The Armor A30 enclosure provides the protection against shock, scratches and abrasions, and it comes with a cable wrap-around design for easy carry.
S55 supports:
- TRIM command and Garbage Collection technology, resolving the issue of decreased efficiency in SSDs used for long periods of time.
- Implementation of ECC (Error Checking & Correction) technology then ensures reliability of data transmission
- Built-in SMART (Self-Monitoring, Analysis & Reporting Technology) enables consumers to check on the product's operating status at any time.
What's in the Box
- S55 SATA III Solid State Drive (SSD)
- Armor A30 shockproof hard drive enclosure
- NTI Echo cloning software (download the software from SP website; serial number on the user manual)
- Screws and a screw driver
- A 7mm to 9.5mm adapter
The SP/Silicon Power S55 SSD Upgrade Kit comes with a 3 year limited warranty.