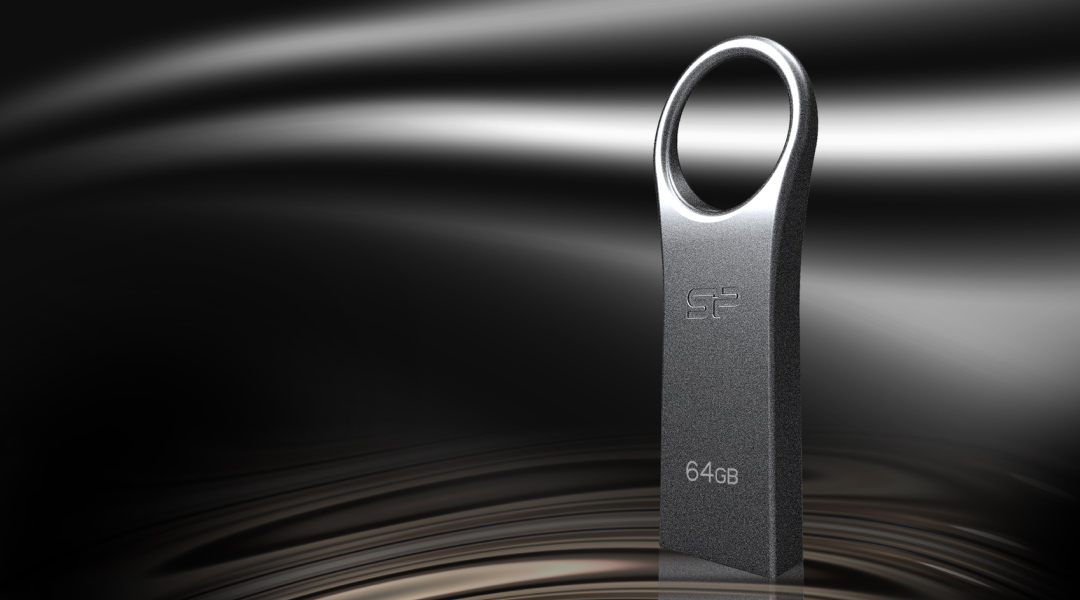 Modern style & Metallic casing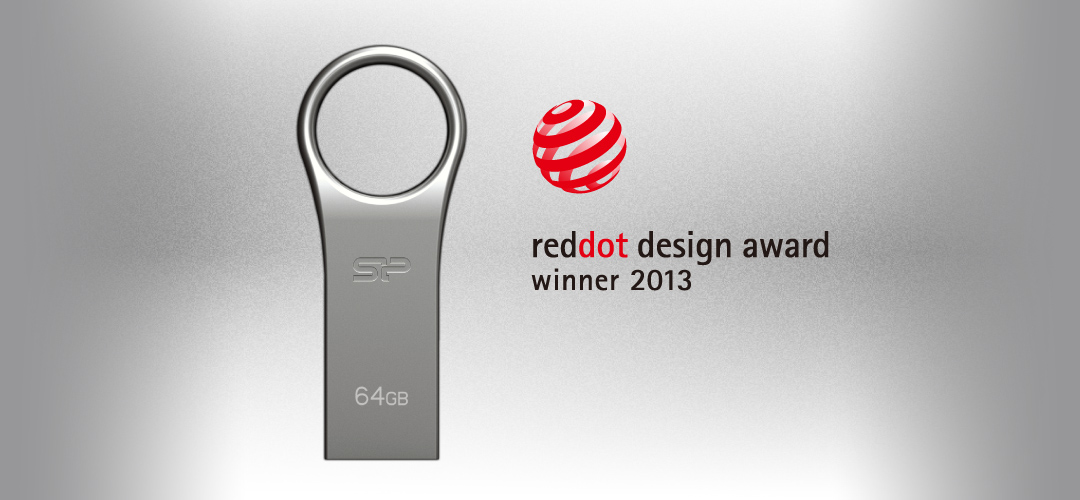 Sophisticated metal-casing craftsmanship
The ring-shaped unibody exterior, glamorous zinc alloy casing and elegant color of titanium altogether display the post-modern style. Furthermore, the drive surface features sandblasting treatment that delivers delicate touch and provides superior resistance to scratches and fingerprint.

Ergonomic circular shape design
The ergonomic circular shape design on the end of the drive allows an easier and more comfortable way to use and grasp; additionally, it can be perfectly fitted on a keychain that fixes the problem of storing a drive.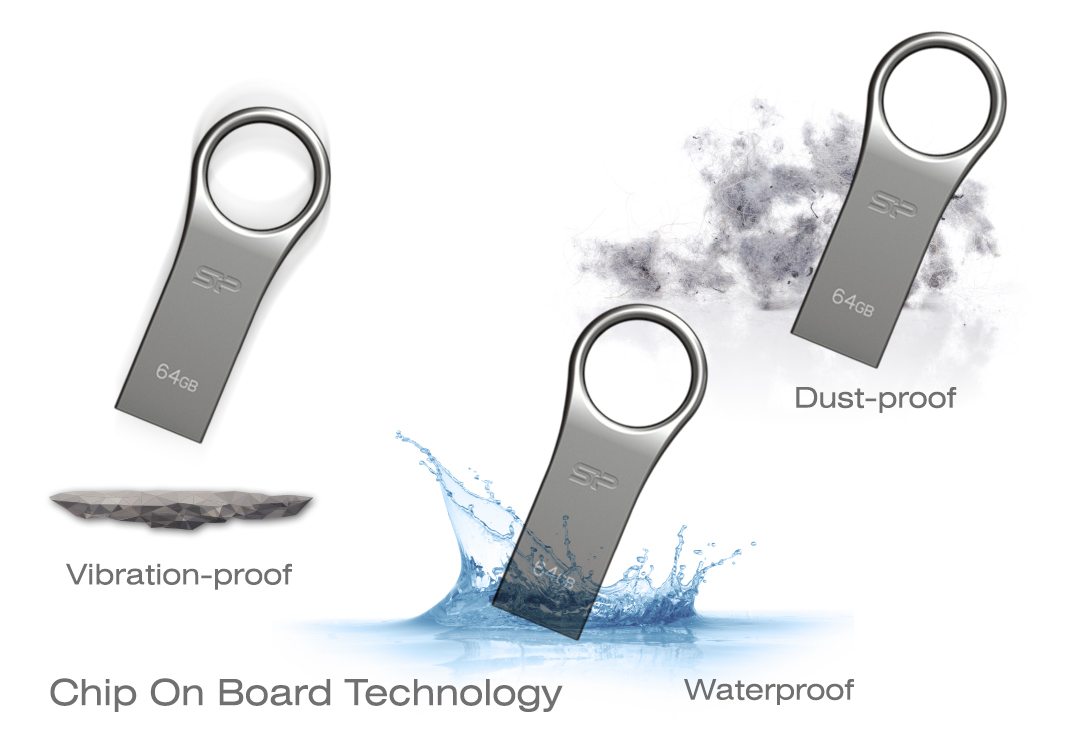 Waterproof, dustproof and vibration-proof protections
In order to avoid data loss and corruption, Firma F80 apply the use of Micro COB (Chip On Board) technology and durable rubberized material that can promise complete protections against water, dust and vibration.