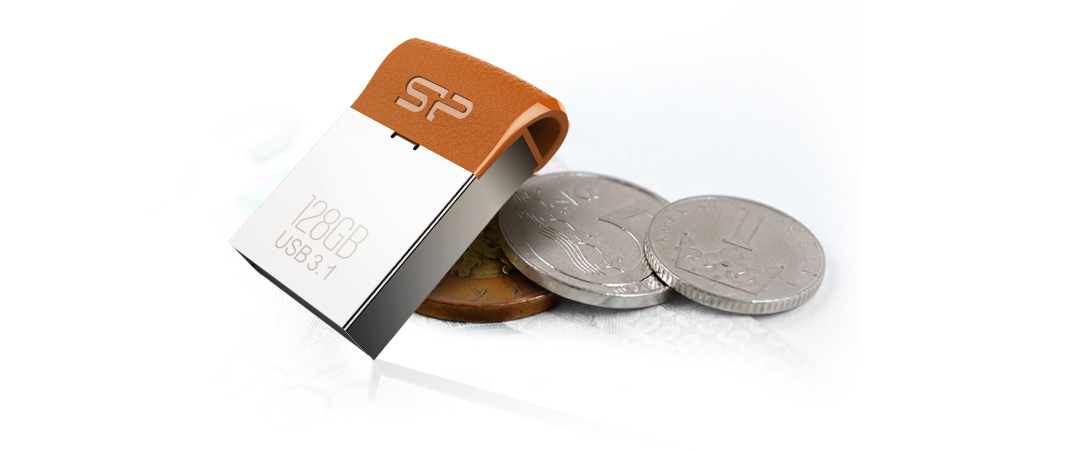 Compact and Considerate - Never in Your Way
The J35 is extremely small and lightweight with only 20mm in length and 2.2g in weight. So you can just leave it plugged where you need it - it will always be useful but never in your way. The soft material at the end of the drive also acts like a bumper and protects it from damages.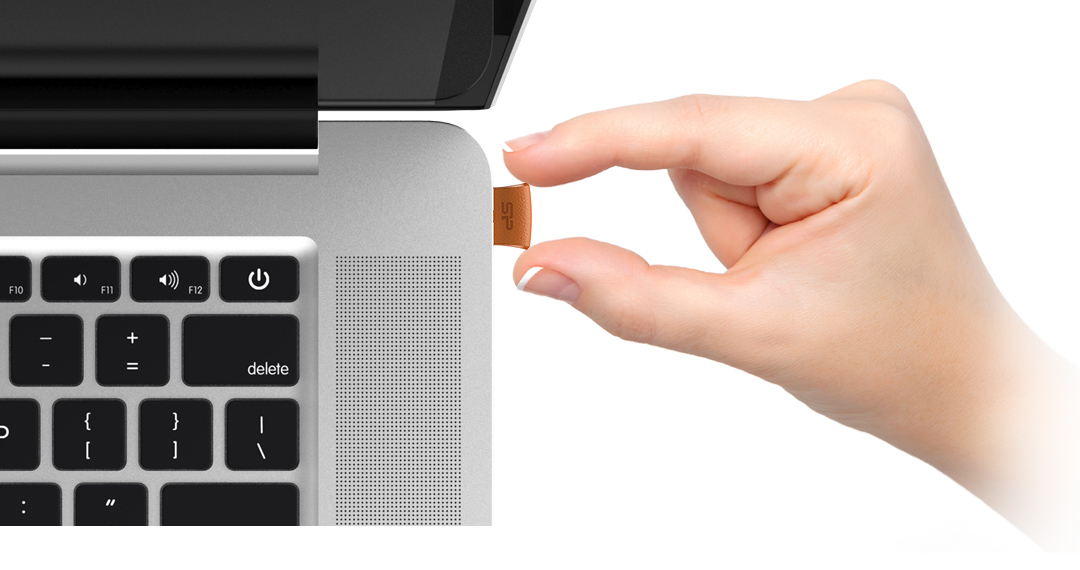 Use with Ease and Effortlessness
Well, if you do have to move it, that's fine too. The ergonomic design allows you to plug or remove the drive easily and comfortably. And it has a really good feel to it.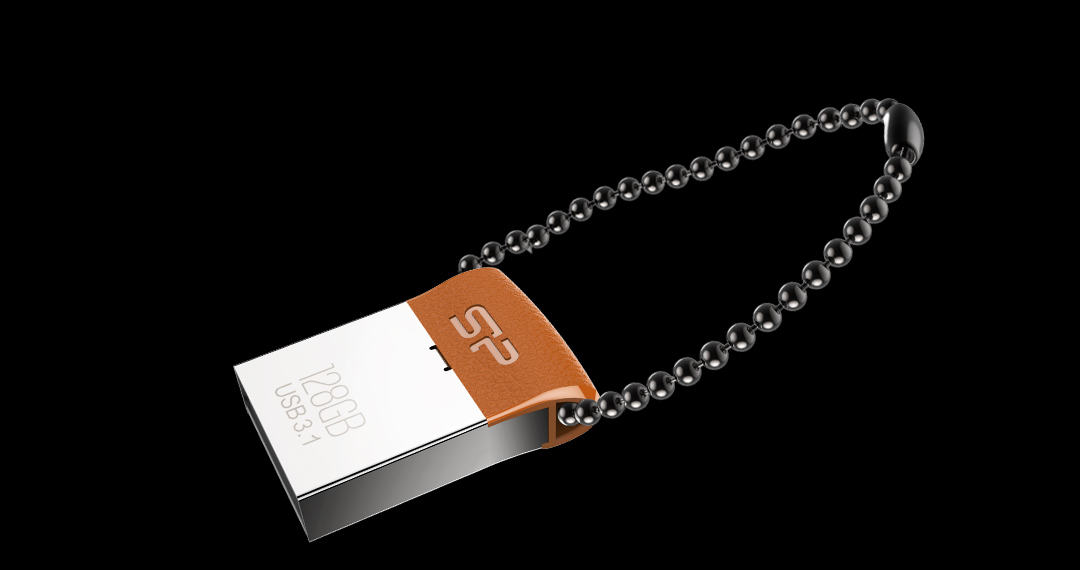 Chic Storage
The J35 looks soo classy! It's the combination of metal and this leatherlike texture and its attractive size and shape that gives you the feeling of owning a luxurious fashion item rather than just a storage device. So don't hold back and show it off!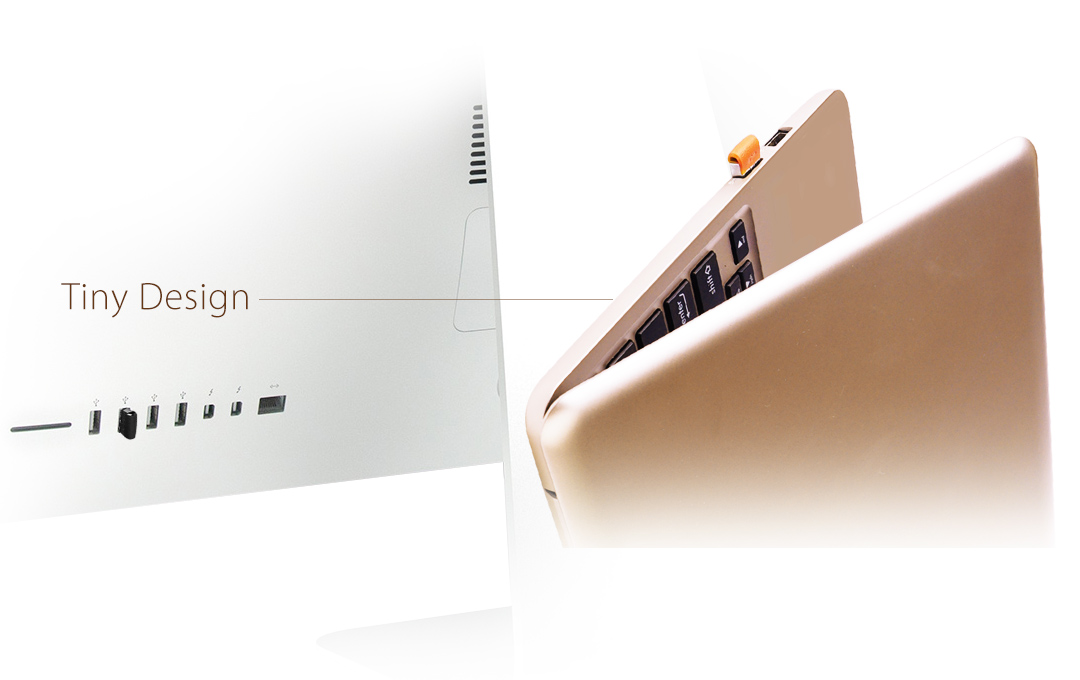 Show it Off!
A built-in lanyard hole lets you easily attach the drive to your key ring or bag. so that you always have it at hand when needed. And it just looks too good to be hidden!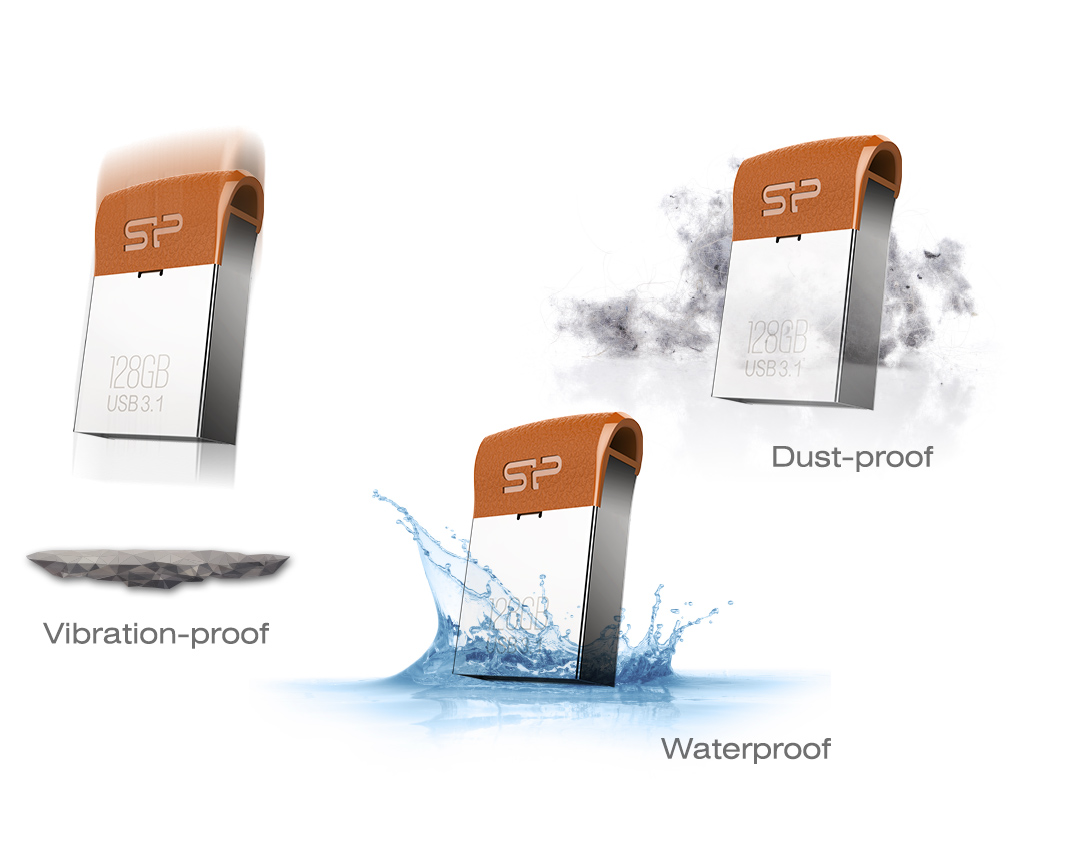 Versatile Use for Every Occasion
With its tiny design it's an ideal on-the-go storage solution for various applications, including desktops, laptops, car stereos, and more. The SuperSpeed USB 3.1 Gen 1 interface enables fast data transfer and backup of large files including HD videos, high-resolution photos and a great number of documents.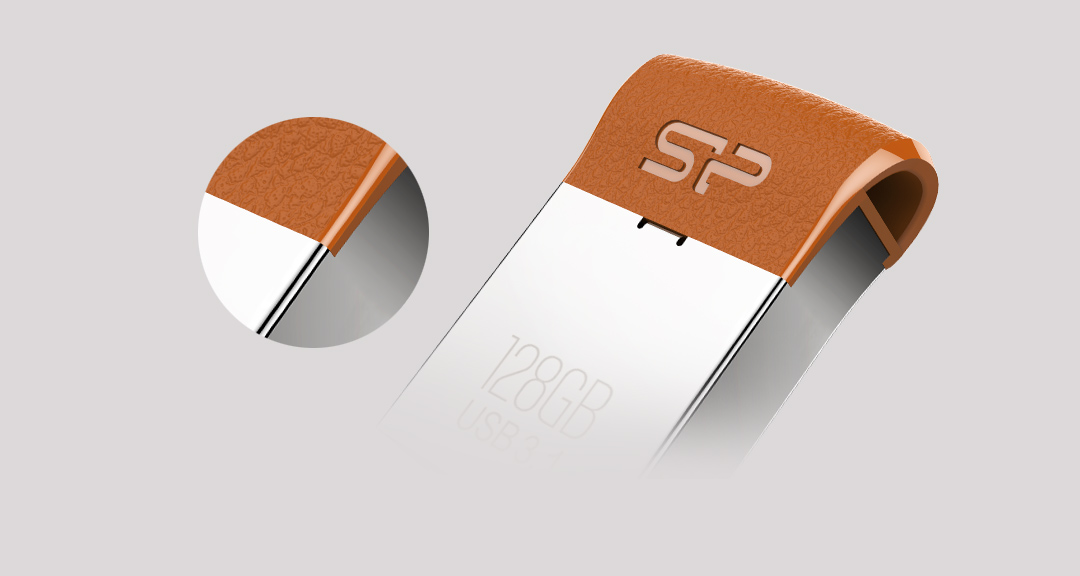 Protective Instinct
It's so tiny, you just want to protect it. But it can protect itself and your data! To avoid data loss and corruption, the J35 works with Micro COB (Chip On Board) technology that promises complete data protection against water, dust and vibration.