Thrustmaster Ferrari458Italia Racing Wheel
Replica of the "Ferrari 458 Italia" wheel. For the first time ever on Xbox 360®!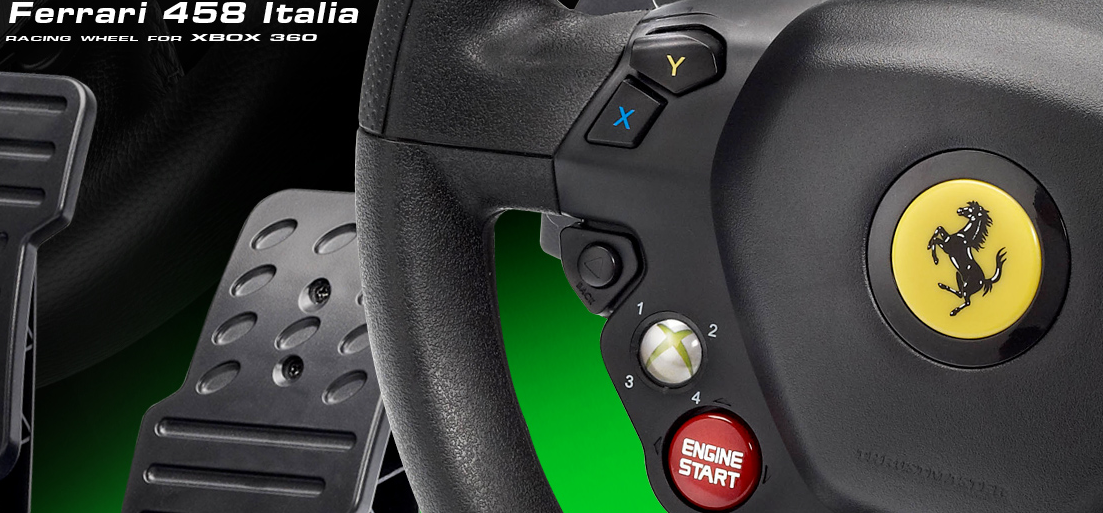 Specifications
The world's first wheel with official licenses from Ferrari® and Microsoft Xbox 360®.

Pedal set featuring pedals with long range of travel, plus realistic resistance and angle.

Genuine "Manettino®" dial:

2-position switch lets users directly change game settings while they race (example: changing views in Forza Motorsport® 4)

Automatically returns to neutral position

Super-stable, practical V-shaped clamping system can be attached to any table or desk.

Compatible with XBOX 360® & PC*

Xbox 360 USB 2.0 Full Speed cable with InLine Quick Release connector for a totally safe connection.