Thrustmaster T300 RS Racing Wheel for PC and PS4
Founded in 1992, Thrustmaster has been proud to bring all of its know how and technological expertise to the video game accessories market. For nearly twenty years, Thrustmaster has developed solutions to satisfy and entertain every type of gamer, by creating products for highly precise gaming experiences such as racing wheels and joysticks, along with fun accessories for gaming consoles. Reflecting their core values of "Passion, Innovation and Quality", Thrustmasters goal is to allow users to enjoy a genuinely exceptional experience with its products and to make their gaming dreams a reality.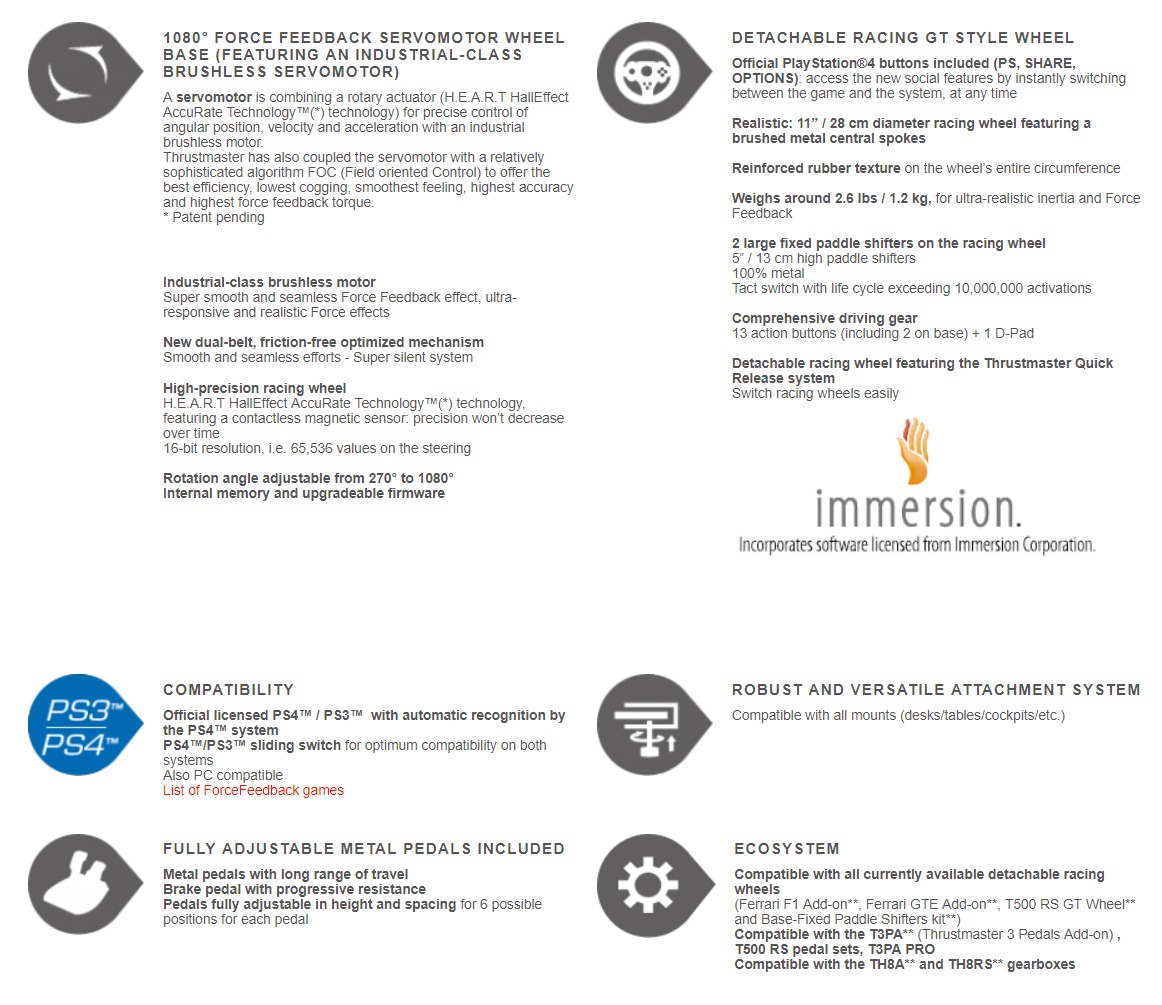 Specifications

Overview

Force feedback with brushless industrial motor.

Mechanism with dual belts for smooth motion.

HallEffect AccuRate Technology.

Precision that wont decrease over time via contactless magnetic sensor.

Internal memory & upgradeable firmware.

PS4 or PS3 sliding switch for optimal compatibility.

Wheel

28cm diameter.

Brushed metal central spokes.

Detachable.

Pedals

Fully adjustable.

Metal for optimal stability.

Brake pedal features progressive resistance.