Tt eSPORTS Poseidon Z RGB Mechanical Keyboard Blue Switch
The POSEIDON Z RGB Gaming Keyboard – A simple yet astonishing spectrum keyboard; it offers extreme customization options for users to play with, energizing you with the colors to take gaming style to the next level with experiencing the colorful of life. With the layering and colorbar concepts, our basic customizable backlighting has been evolved for extreme customization. It gives a spectrum of visual effects featuring 16.8 million colors and provided users the easiest way to tune and most importantly, it colors up your life!
NEW SOFTWARE UPDATE
With new version 2.0 software update, the Poseidon Z RGB mechanical keyboard has more flexibility to customize your keyboard! More lighting effects coming and auto-update is part of the driver function now!
Technical Specifications: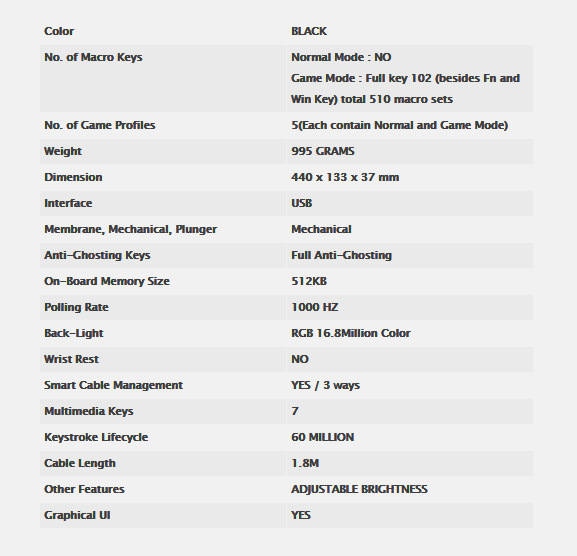 Official link: https://au.ttesports.com/productPage.aspx?p=195&g=ftr#