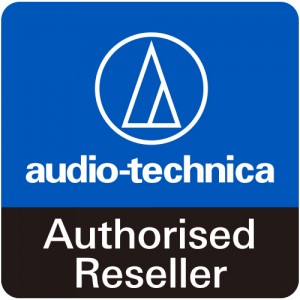 The ATH-MSR7NC headphones combine the Hi-Res Audio technology and design features from the original ATH-MSR7 with newly developed active-noise cancelling technology to bring you the ultimate listening experience.
These headphones are outfitted with exclusive 45 mm True Motion Drivers to deliver distortion-free audio reproduction with extended frequency response. A miniature microphone is incorporated into the top of each earcup to pick up ambient noise that can then be blocked by an appropriate sound-cancelling signal when the active noise-cancelling function is activated. Having the microphone on the top, instead of on the side, of the housing ensures consistent noise cancellation unaffected by the user™s head movement or by wind noise. Each earcup also has an acoustic vent, ideally positioned on the side of the housing, 90 degrees from mic, to enhance tuning without negatively affecting sound quality. The result is consistent Hi-Res Audio reproduction whether in active or passive noise-cancelling modes.
The ATH-MSR7NC™s highly flexible swivel design, along with its soft, memory foam earpads and headband, ensure lasting comfort even during the longest listening sessions. The headphones also come with two detachable cables: 1.2 m standard cable and a 1.2 m cable with in-line controls and microphone for use with smartphones. An internal 3.7V lithium polymer battery powers the active noise-cancelling function and can easily be recharged using the included USB charging cable.
The headphones come with a hard case exclusive to Australia.
About High-Resolution Audio
In Brief: The Move to Hi-Res Audio
While many listeners may believe that high-resolution audio came along with the introduction of the Compact Disc in 1982, constraints on the disc™s storage space always prevented CD audio (standardized at 44.1 kHz/16-bit) from fully and completely reproducing the original recorded sound. The advent and subsequent popularity of MP3s only made this problem more pronounced the necessary compression of these files causes audio information to be lost, thus greatly reducing the audio quality. But with lossless audio file formats, faster Internet speeds, and storage space increasingly easy to come by (and in ever-smaller packages), the push is on to create audio equipment capable of capturing and reproducing true Hi-Res Audio, generally considered to be 96 kHz/24-bit or better. The Hi-Res Audio logo certifies that a product meets the Hi-Res Audio standards. Per these standards, headphones must have transducer frequency performance to at least 40 kHz. As a producer of these types of audiophile headphones since 1972, Audio-Technica is well-positioned to provide audio solutions that meet the demands of Hi-Res Audio media formats, allowing for the full reproduction of their extended sonic characteristics.
Features
Exclusive 45 mm True Motion Drivers, featuring a highly responsive diaphragm and lightweight voice coil, deliver Hi-Res Audio with controlled transients
Noise-cancelling and venting technologies work together to maintain the Hi-Res Audio reproduction in both active and passive noise-cancelling modes
360° omnidirectional noise-cancelling technology with high signal-to-noise ratio ensures consistent noise cancellation that is not affected by user™s head movement
Precision-tooled flange and crescent-shaped PCB balance and tune the mid/low frequencies for reduced distortion
Ultra-comfortable memory foam earpads and headband
Internal rechargeable battery provides 30 hours of continuous headphone use when fully charged
Two detachable cables: standard 1.2 m cable and 1.2 m smartphone-compatible cable with in-line mic and controls for answering calls and controlling music
Includes airline adapter, USB charging cable and hard case exclusive to Australia
Specifications

Type
Dynamic




Driver Diameter
45 mm




Frequency Response
5-40,000 Hz




Sensitivity
104 dB/mW (active mode)




Impedance
150 ohms (active)




Battery
Internal Battery: 3.7V rechargeable lithium polymer battery




Battery Life
30 hours continuous transmission time including music playback time, depending on environmental conditions.




Battery Charging Time: 4 hours, depending on environmental conditions.




Weight
305g without cable




Cable
Detachable 1.2m standard cable, detachable 1.2m cable with in-line mic and controls




Connector
3.5mm gold-plated stereo mini plug, L-shaped.




Accessories
USB charging cable, airline adapter, and hard case exclusive to Australia.




Type (Microphone)
Condenser




Frequency Response (Microphone)
50 4,000 Hz




Polar Pattern (Microphone)
Omnidirectional
* Specifications are subject to change without notice.
* Specifications may vary.
* The product picture(s) is only for your reference, it may differ from the actual product.