Product condition: OPENED BOX
This item is in excellent, new or like-new condition with no or minimal wear, Depending on the manufacturer or supplier, this item is either covered by original manufacturer's warranty or three months standard warranty provided by Umart. This item may be missing the original packaging or protective wrapping, or may be in the original packaging but not sealed, but we guarantee the item is well-packed with sufficient protection during order collection or delivery. This item may be missing original or minor accessories but we will provide necessary components to make sure the major element(s) is/are fully functional.
Corsair PCIe 3.0 x16 Extension Cable

The CORSAIR Premium PCIe 3.0 x16 Extension Cable 300mm lets you get a new view on your GPU, making vertical mounting in compatible cases easy.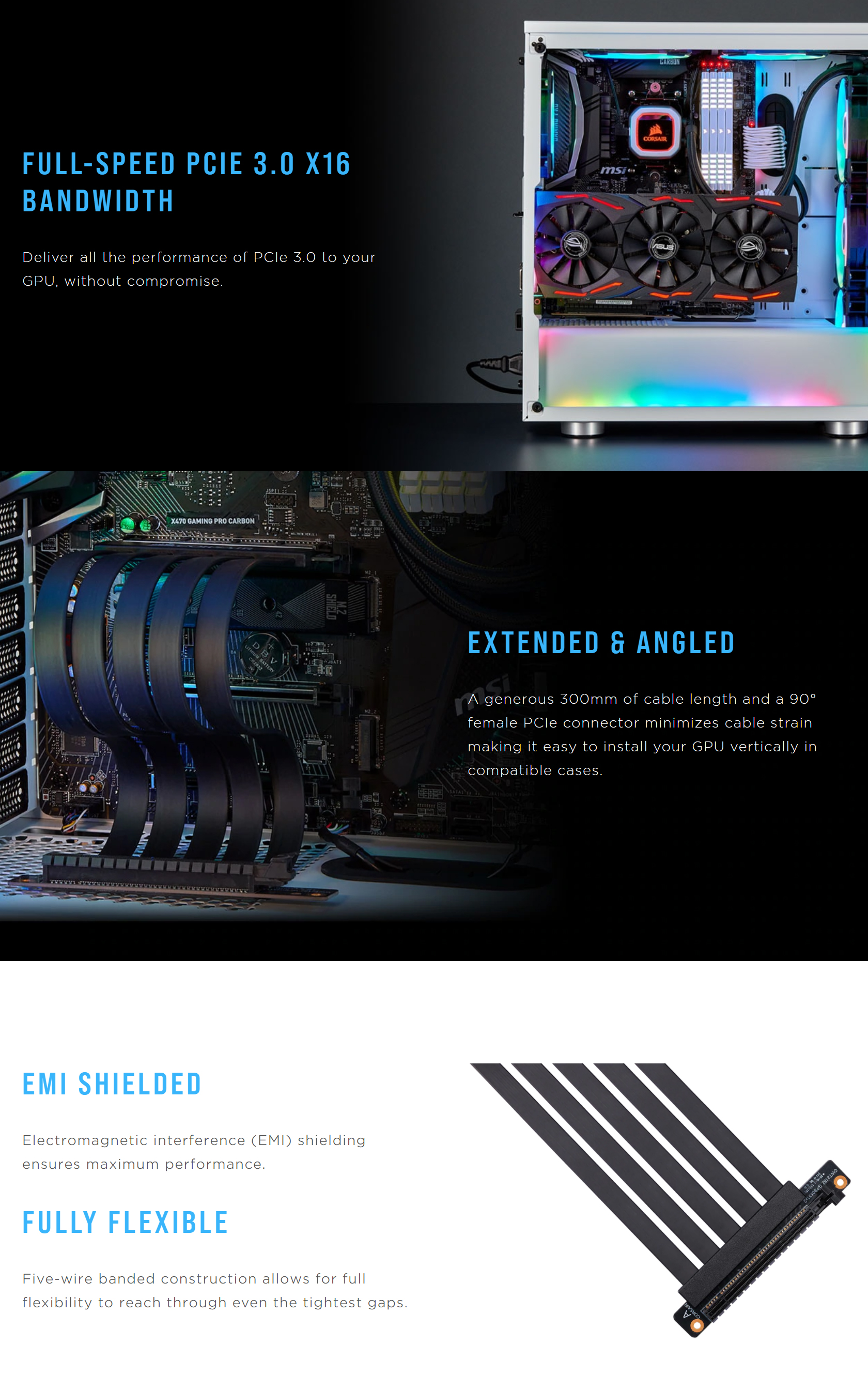 SPECIFICATIONS:
Colour: Black
Length: 300mm
PCI Standard: 3.0 x16