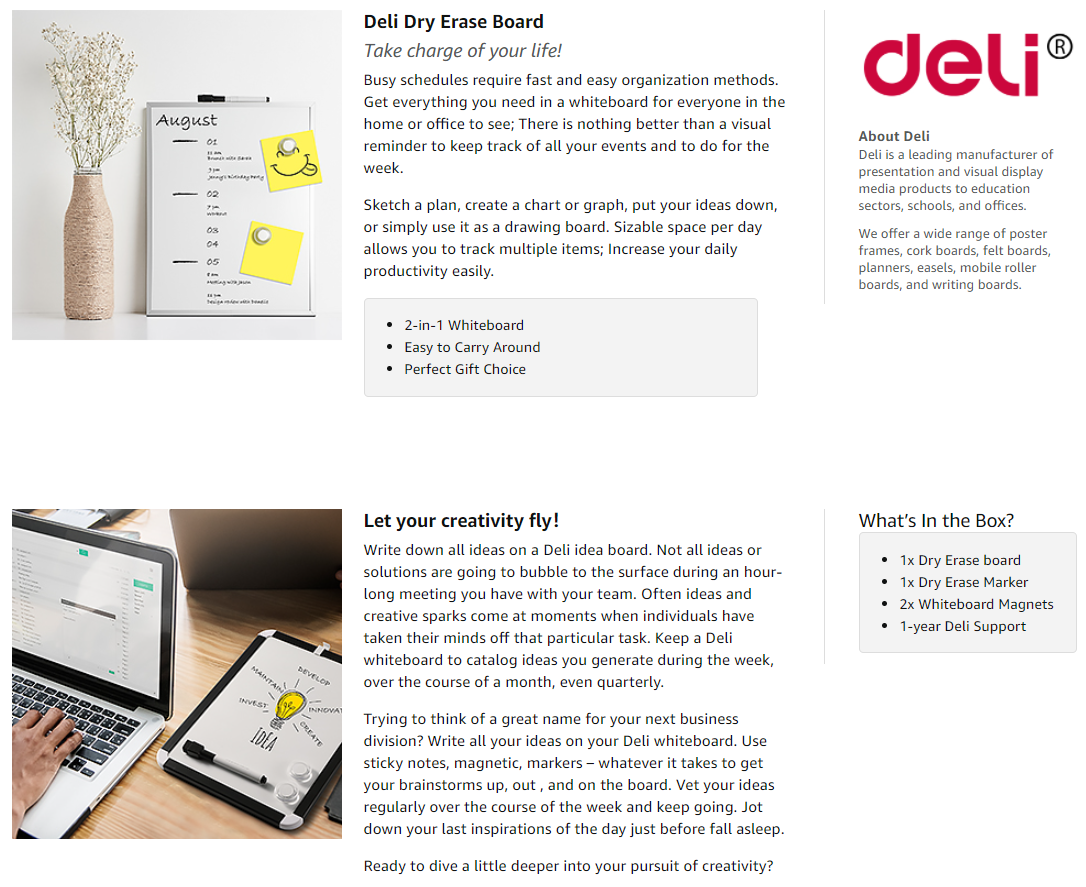 ▶▶HAVE PEACE OF MIND: We used to get stressed about always having something on our mind, that's why we created this high quality Deli whiteboard. So leave the stress behind and organize all your appointments, grocery, to-do lists, and menus in one convenient place.

▶▶PREMIUM-QUALITY SURFACE: Your magnetic dry erase board will keep looking fresh since it resists ghosting and staining and erases easily. Smooth and durable surface is also anti-scrap, easy to wipe, and compatible with most dry-erase markers.

▶▶CREDIBLE PACKAGING: Our whiteboards are transported in the reinforced box with cardboard and additional polystyrene (foam) padding to secure the board and prevent warping in shipping.

▶▶PORTABLE WHITEBOARD: Carry these light & sleek magnetic boards & accessories anywhere, Suitable for classrooms, offices, homes & more. Doubles as a magnetic bulletin board.

▶▶GOLD-STANDARD SERVICE : All Deli white board enjoy a 1-year limited warranty, 100% MONEY-BACK. If you encounter any issue after you place an order(for instance, can't return via Amazon), please feel free to contact us!