Product images and description are for reference only. Product appearance and specifications may vary from what is depicted.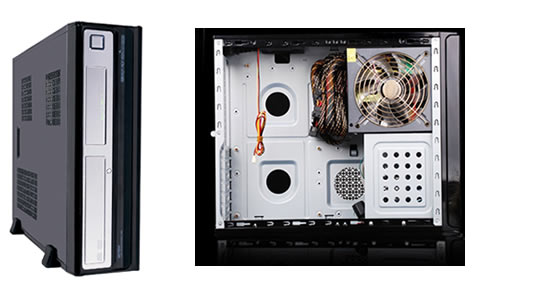 Product Specifications:
Part Code:
CCSC300

Model Name:
Standard Micro ATX
Standard Dimension:
100 x 440 x 360mm ( H x D x W )
Long Version Dimension:
N/A
Drive Bays:
5.25"x1+3.5"x1 (Hidden)
USB Port:
2 X USB2.0, Audio
Colour Option:
Black
Power Supply:
Standard Power Supply Optional
Manufacturer:
Nargunium
For more information please check the manufacturer's website.