Product images and description are for reference only. Product appearance and specifications may vary from what is depicted.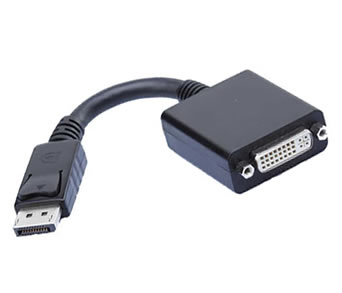 <table width="560" height="50" border="0" cellpadding=0" cellspacing="0" class="proname" >

Display Port to DVI Adapter with Cable Details:

DisplayPort to DVI Cable Adapter - Keep your existing displays while using DisplayPort sources. With the DP2DVI (DisplayPort to DVI) adapter you can connect a DisplayPort video card / source to a DVI-D display.


For more information please check the manufacturer's website.