Orico 15cm Lightning Charging Cable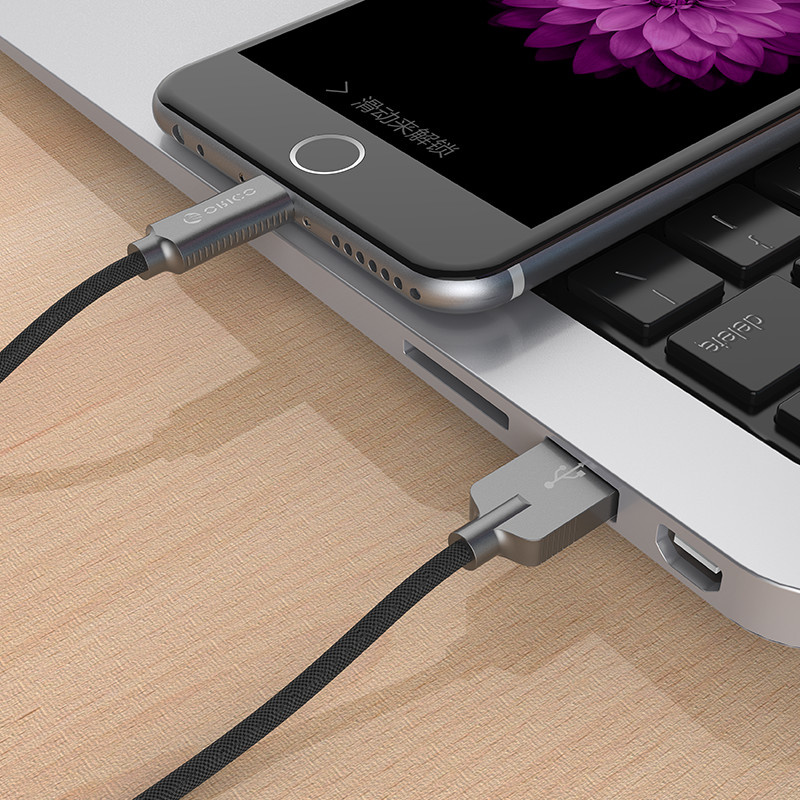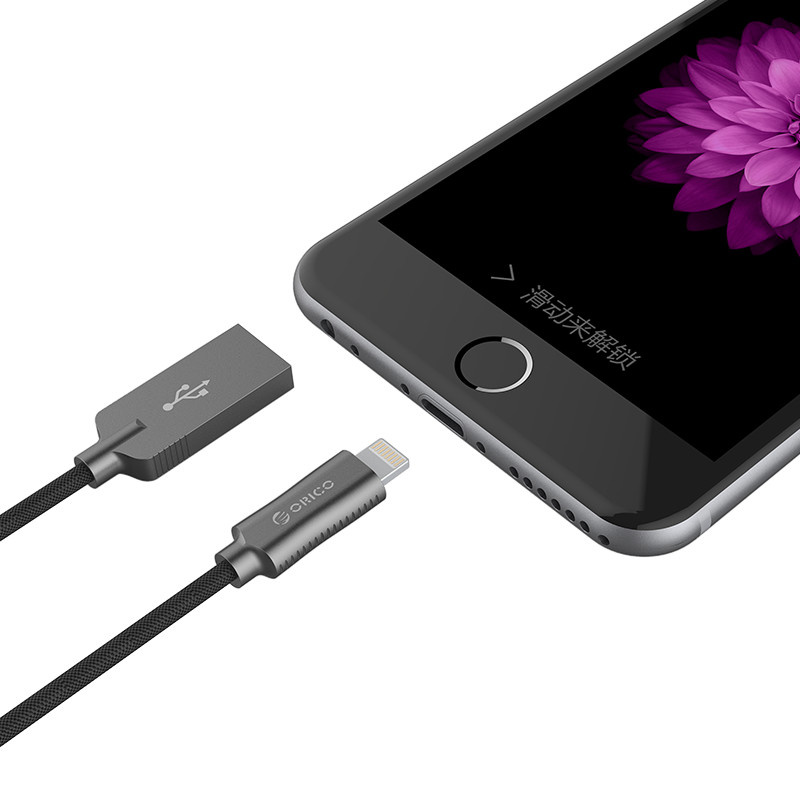 USB-A to Lighting charging cable 15 centimeters
Are you looking for a Lightning charging cable with which you can charge your device safely and quickly? Or do you want to connect your smartphone or tablet to a computer? Then this USB-A to Lightning cable from Orico is very suitable. Because the cable is only 15 centimeters long, you can use it well in combination with our Orico DUK series. Ideal for positioning and charging various iPhones and / or iPads without tangling long cables. Of course, this 15 centimeter charging cable is also very useful for the office, at home or to connect to a power bank.
2.4A Fast Charge and quality materials
This Lightning cable is equipped with Fast Charge technology. Thanks to the antioxidant gold-plated and nickel-plated connectors and the oxygen-free copper wire, charging is up to 30% faster. The use of these high-quality materials ensures optimal performance, a safe and stable connection and a longer service life. The plug has an aluminum housing which provides a stylish appearance and extra insulation.
What is really cool about this 15 cm lightning cable is that it is not only made of TPE, but also sheathed with high quality woven denim fabric. This makes the cable dirt-resistant, wear-resistant, solid and there are no twists or knots in the cable. In addition to the practical side, it also looks very nice.
Thanks to the 2.4A support, your iPhone or iPad is charged again very quickly.
Compatibility
The Lightning charging cable can be used in combination with Apple devices that have a Lightning connection.
Product specifications:
Connection: USB 2.0 Apple Lightning.
Output: max. 2.4A.
Fast Charge technology.
Charging and synchronizing.
Compatible with 5V devices with Lightning port.
TPE material / woven denim fabric / aluminum housing.
Durable.
High-quality materials.
Cable length: 15 centimeters.
No longer long cables on the desk.
Very suitable to use with our DUK series.
Color: black / sky gray.
Weight: 10 grams.