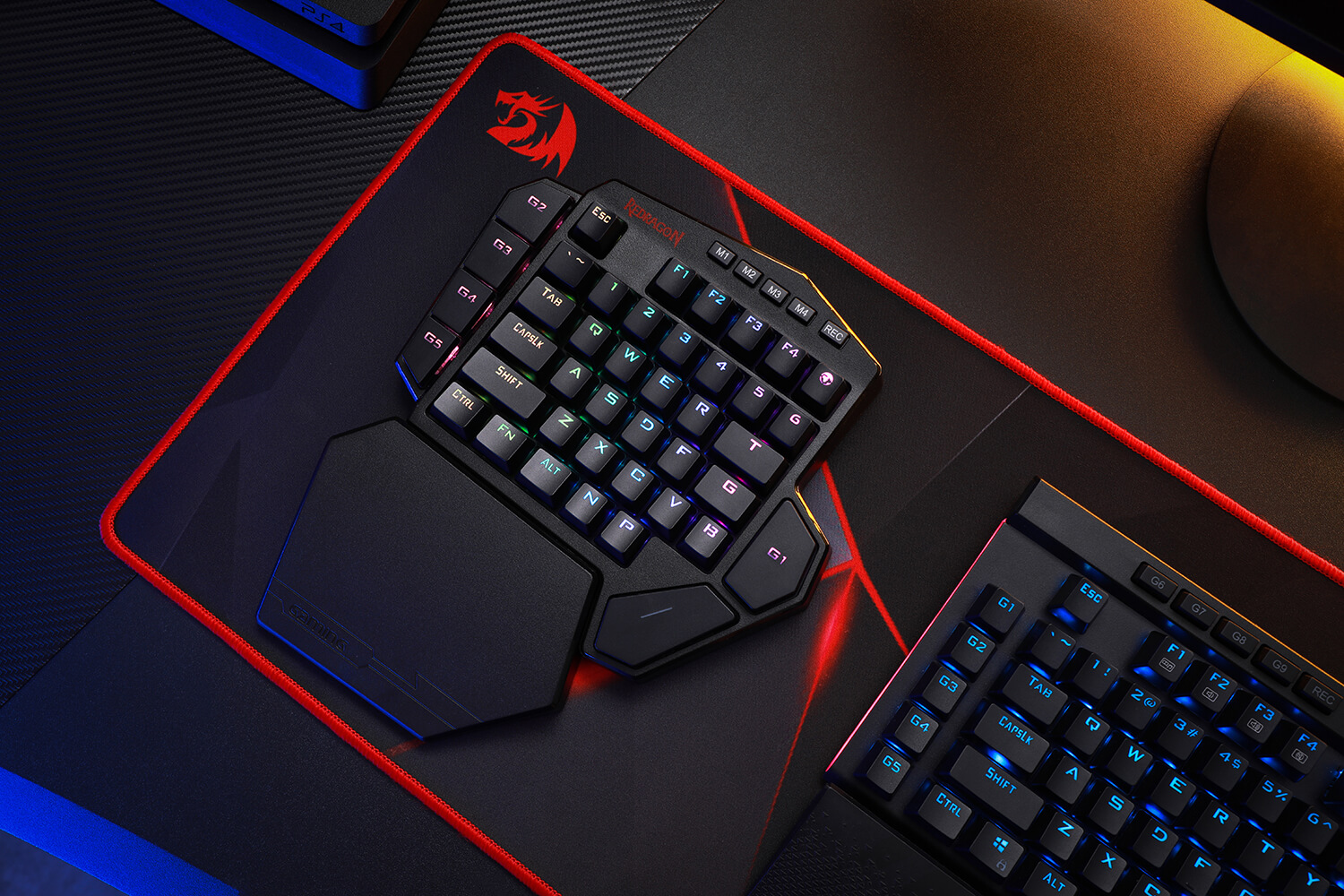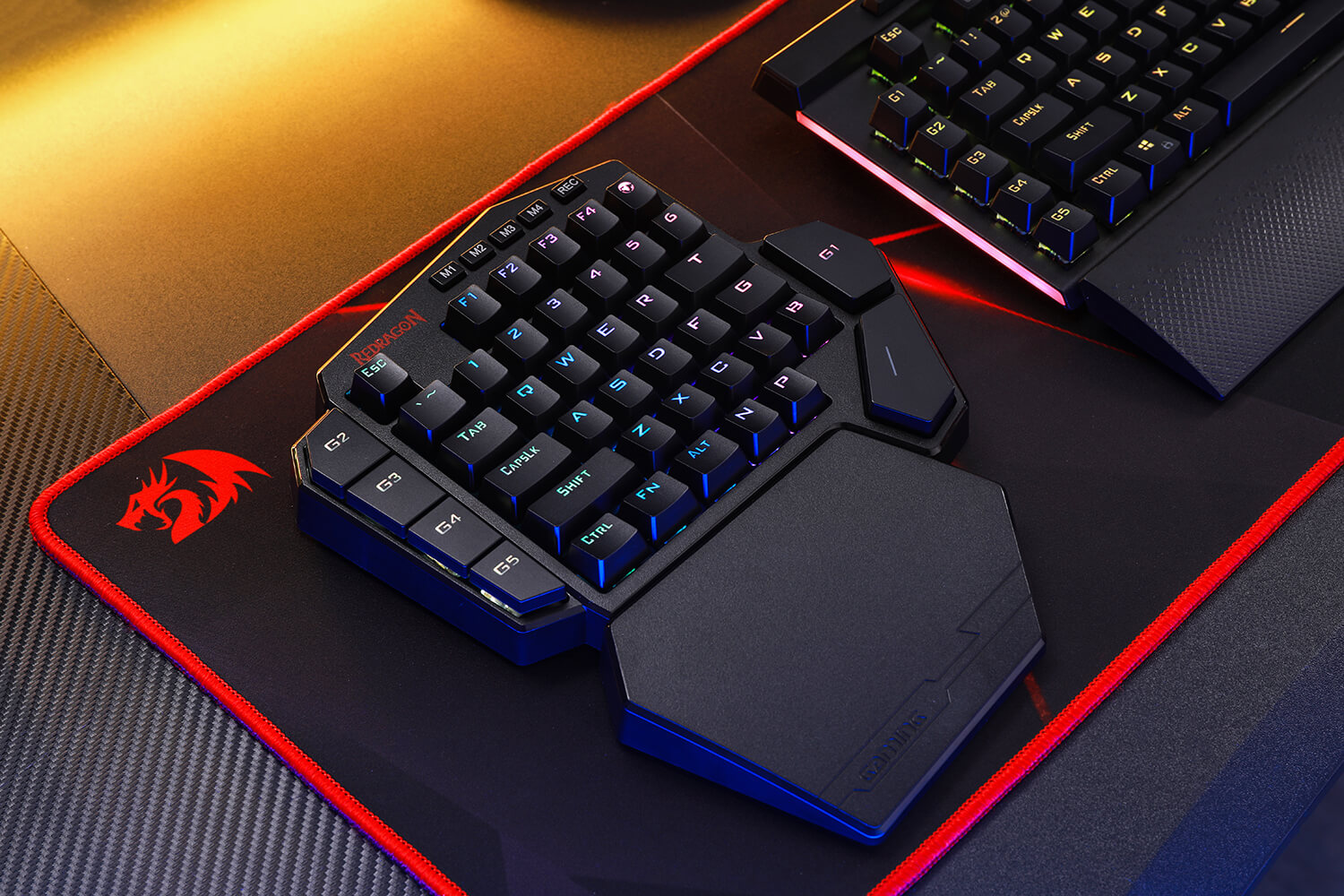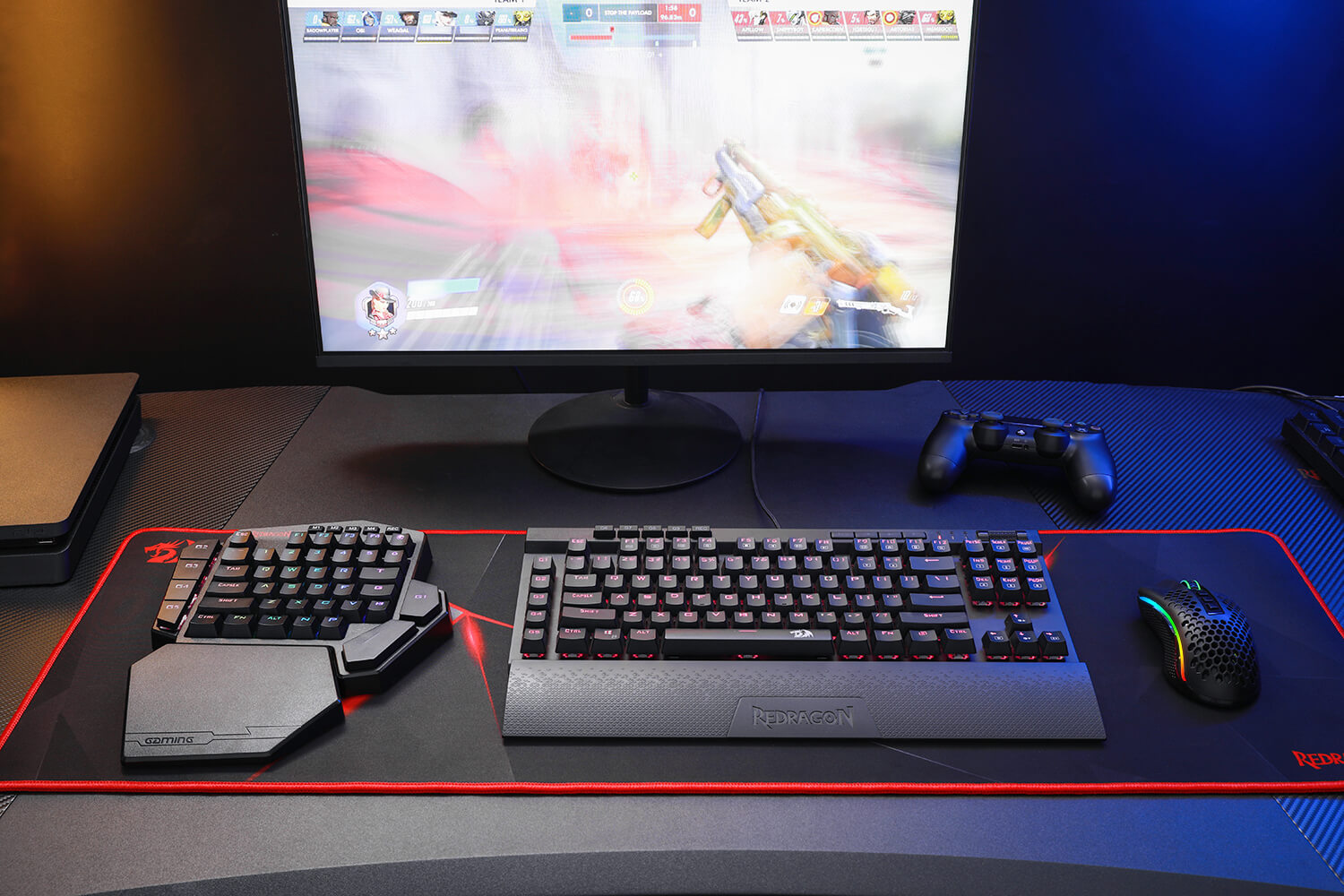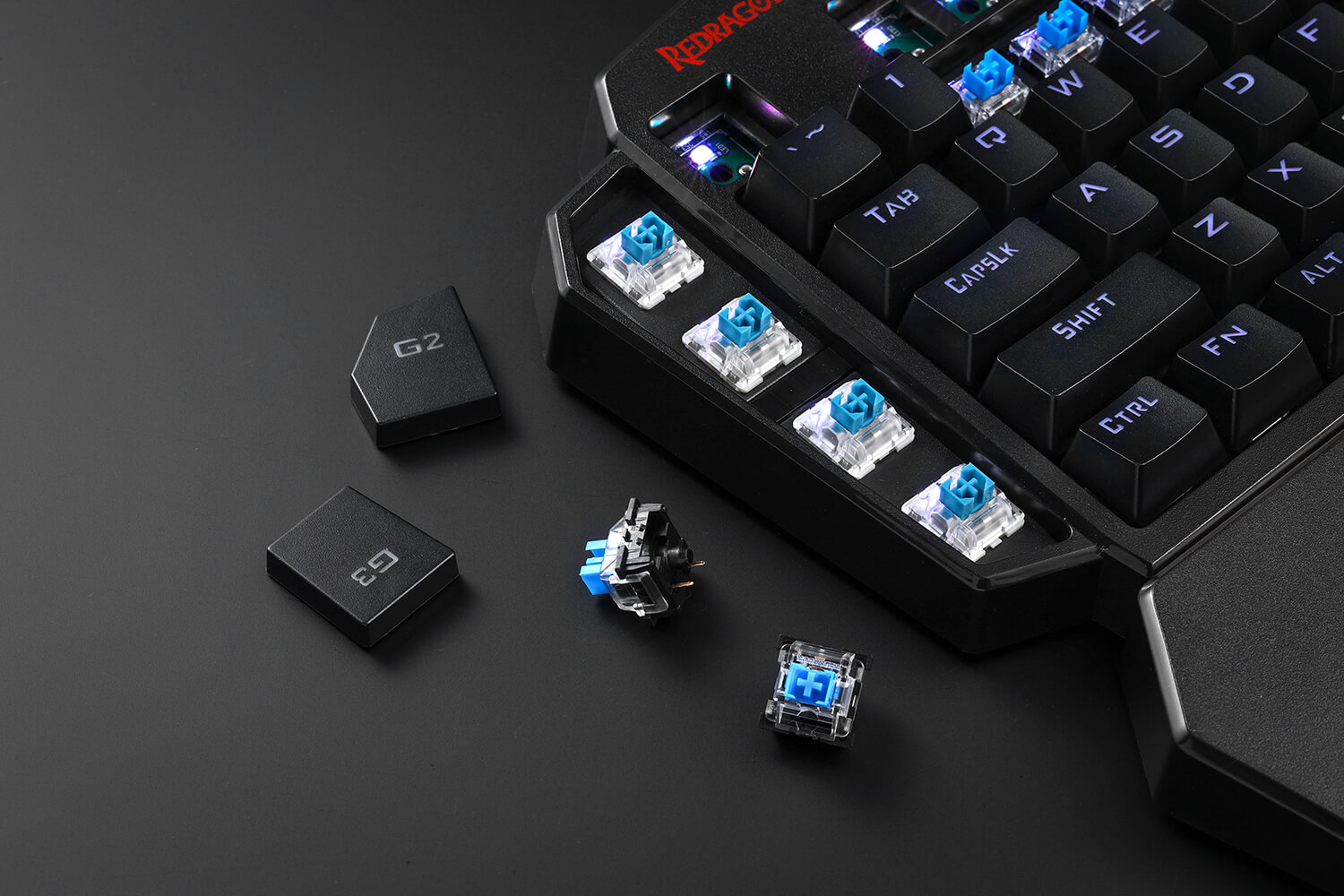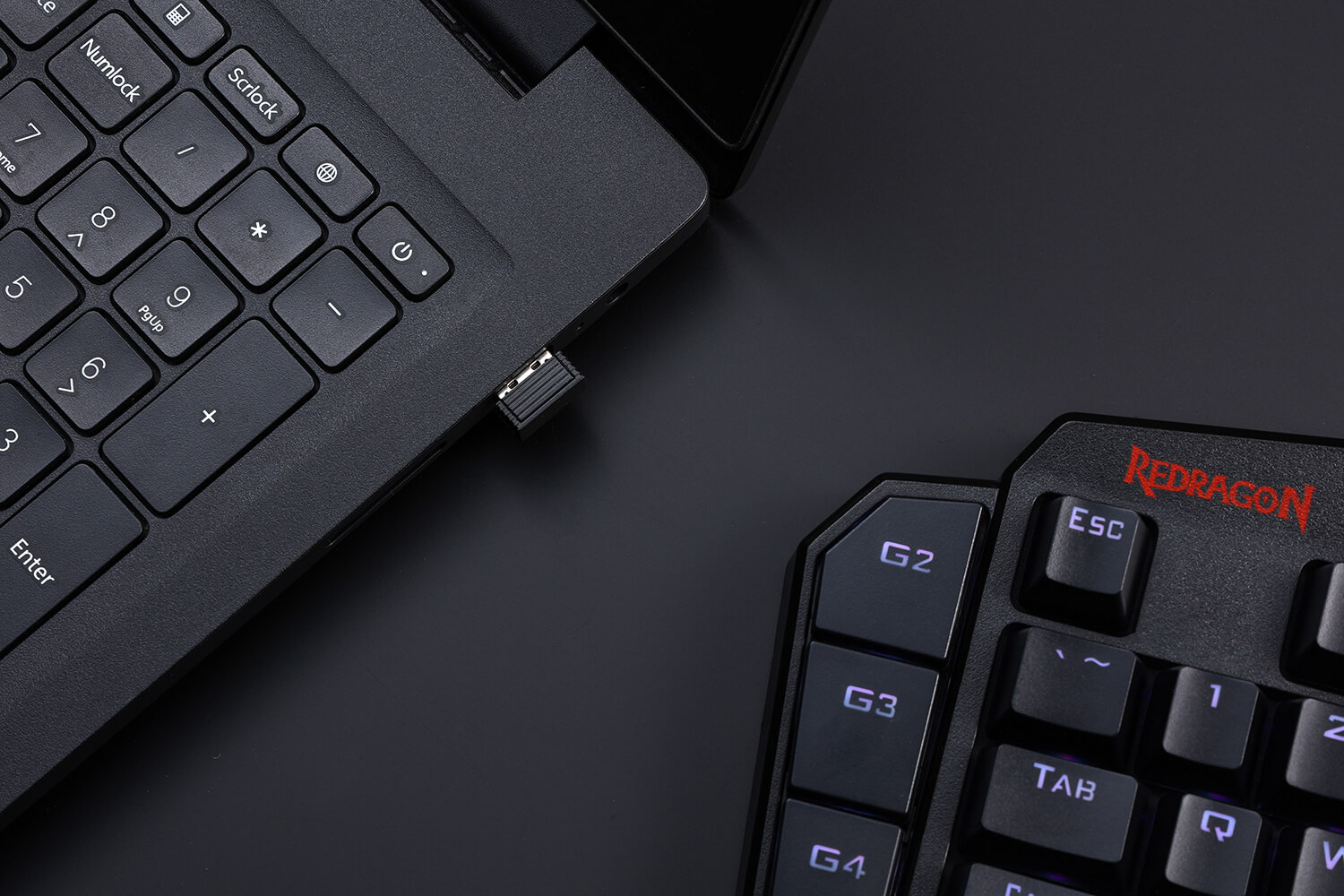 Features:
No-distractions Wireless: Equipped with 2.4Ghz wireless data transmission tech, K585 DITI now is cable-free for more possibility. Now you can place it anywhere on your desktop, not just to the left of your standard keyboard.


Long-lasting Durability: Built-in 3000 mAh battery, supports up to 15-20 hours continuous play time with RGB backlight on. 10 hours fast charging with a detachable USB-C cable for battery reload makes you back online in every morning.


Iconic Blue Switch: The iconic mechanical keyboard audible clicky with satisfying tactile feedback of Redragon Blue Switches allows you to master the rhythm of the battlefield and make you the MVP.


Play to Win: With 7 programmable macro keys, binding multiple commands and activating them instantly is simple and quick. Assign single or multiple keystrokes to any macro key to save precious time in the middle of battle. bit.ly/K585-WIRELESS


Form & Function: Ergonomically designed with a detachable wrist-rest section connected by magnets, the wrist-rest offers great support to make use more comfortable. No CD software included, please download software from https://www.redragonshop.com/pages/software】