Silverstone SDP12 M.2 NVMe and SATA to SATA 3.5in Drive Bay
■ Provides mounting for two SATA M.2 SSDs and one NVMe M.2 SSD into one 3.5" drive bay
■ Supports multiple drive lengths of 42mm, 60mm, 80mm,110mm
■ Supports PCIe NVMe M.2 SSD width up to 30.5mm
■ Improves system performance by replacing your platter drive with up to three M.2 SSDs
■ Exclusive stud easily to fix on pre-drilled mounting holes facilitate installation and removal of SSD
■ No driver installation required
SilverStone's SDP12 is an adapter designed for users wanting to utilize or adding speedy M.2 devices such as SSD onto their existing PC. SDP12 is a smartly designed drive bay converter that maximizes space to support dual M.2 device (B key) and a PCIe NVMe SSD. For users looking to expand and have the fastest storage solution available on an existing desktop computer, the SDP12 is a great solution.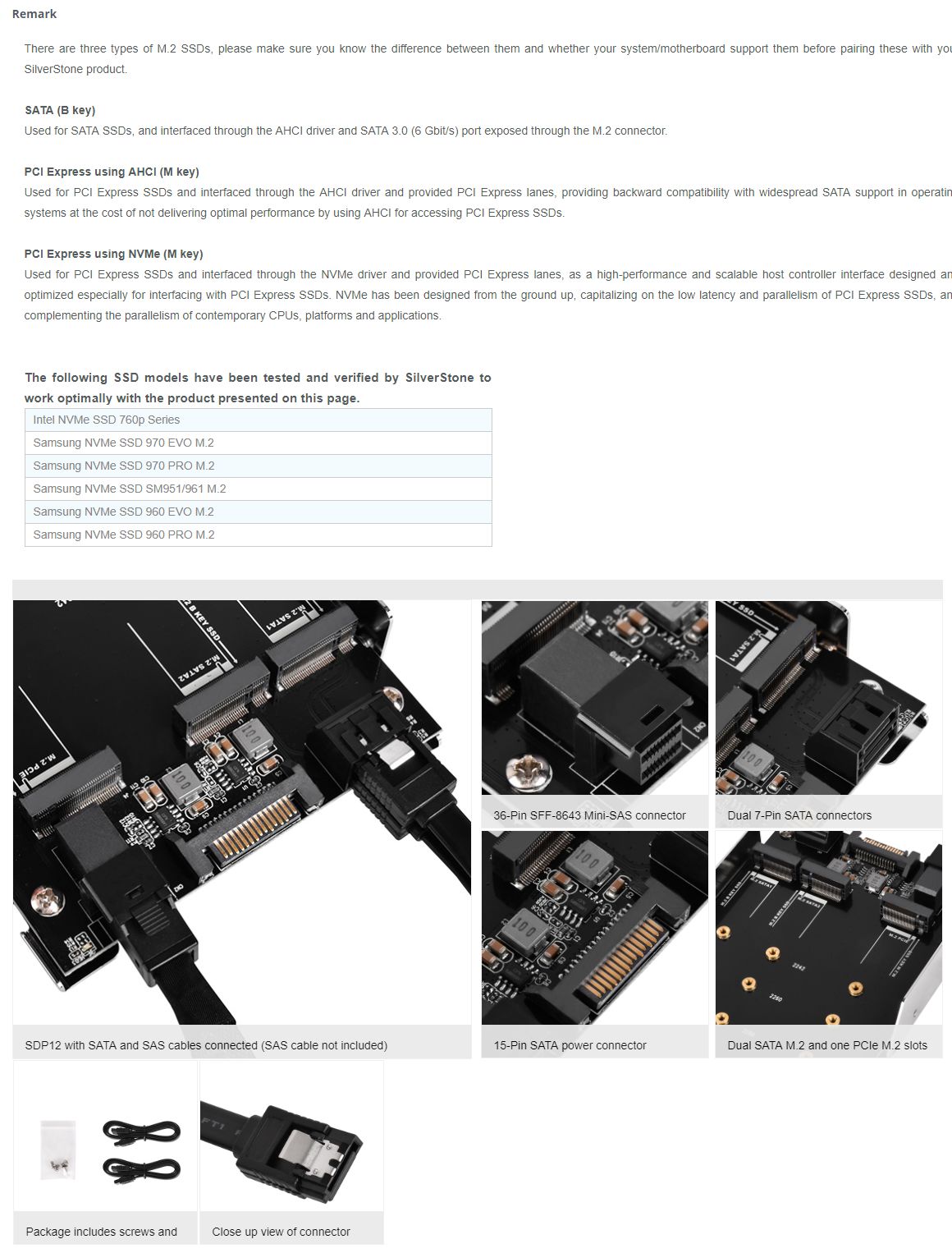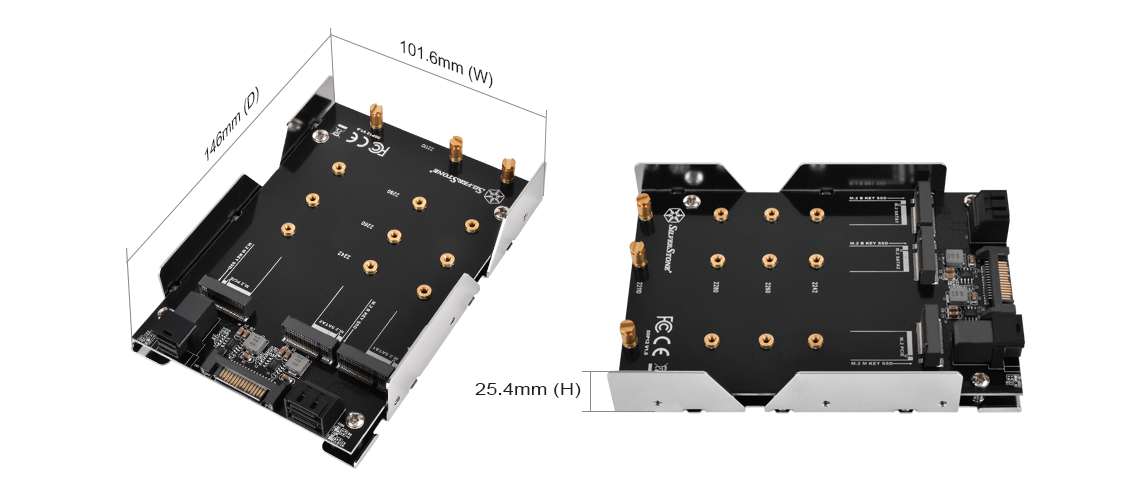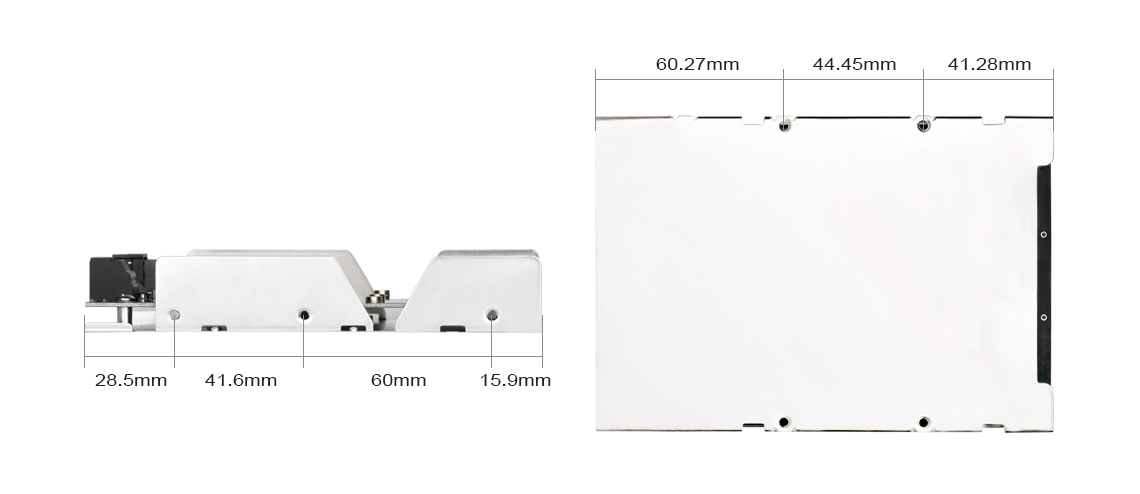 Specifications
Model No.
SST-SDP12
Color
Silver
Material
1.0mm painted steel
Power connector
SATA 15-Pin x 1
Host interface
7-Pin SATA connector x 2
36-Pin SFF-8643 connector X1
LED indicator
HDD Access: Blue blinking**
Application
3.5" internal drive bay
Capacity
SATA M.2 x 2
PCIe NVMe M.2 x 1
Form factor
M.2
SATA Cable length
500mm±10mm
Number of SATA cable
2 pcs
Module Key
SATA-based B key* x 2
PCIe x4 NVMe-based M key x 1
Net weight
235.4g±10g
Dimension
101.6 mm (W) x 25.4 mm (H) x 146 mm (D)
4" (W) x 1" (H) x 5.75" (D)
Remark :
* B key SSD requires SATA 7 pin cable connected to motherboard to function
** Due to the different type M.2 SSD designs, if you don't see LED indicator blinking, it means the SSD used does not support such feature.
*** MiniSAS HD SFF-8643 cable not included. If your motherboard supports SFF-8643 U.2 connector, we recommend using SilverStone's
SST-CPS04
.