?
Corsair MM350 Premium Gaming EXL Mouse Pad
The CORSAIR MM350 Anti-Fray Cloth Gaming MousepadExtended XL boasts a massive 930x400mm surface with 
ample room for your mouse, keyboard, and headset. Its 5mm thick plush rubber construction helps smooth out desktop 
imperfections and keeps you comfortably in the game for longer sessions, while a precision-stitched, 360 anti-fray edge gives it long-lasting durability.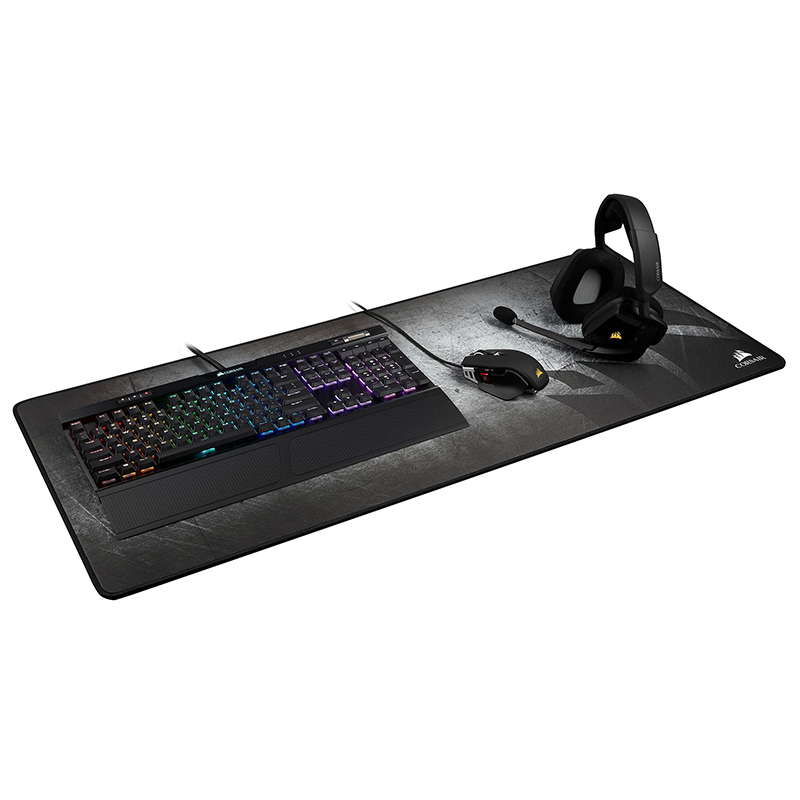 Specifications

Mat Warranty: Two Years

Mat Material: Cloth

Mat Size:  Extended XL