If you know how to spec out your own computer but don't have the time to build, Umart is here to help!
We build Custom PC's for just $149. Please follow the guide below on everything you need to order to get us to build your new PC. If you aren't sure what parts you need, but you are looking to proceed with an order, feel free to contact us in writing at support@umart.com.au and our System Build Professionals will be able to assist you with your questions!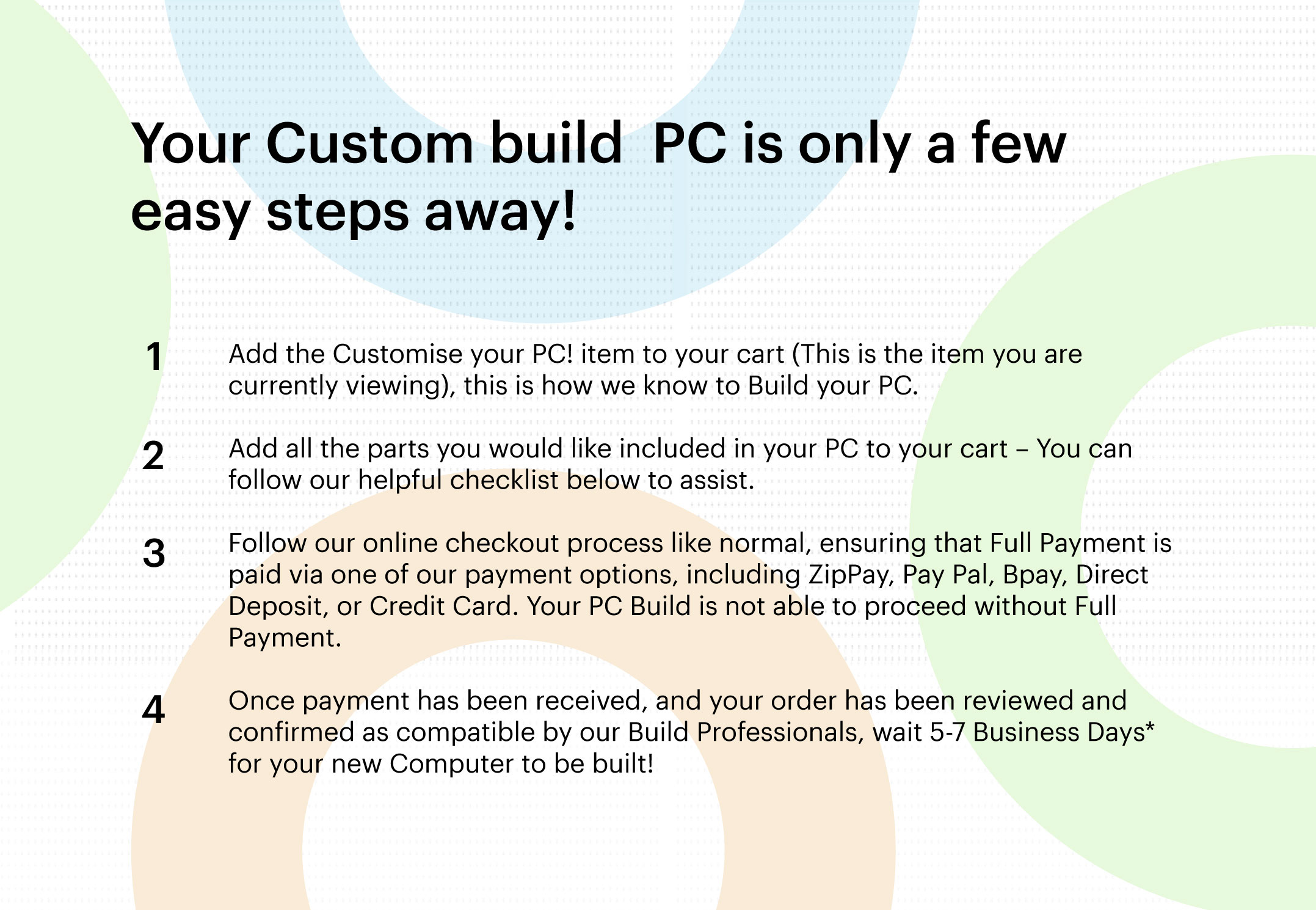 The following items are essential parts required for us to complete your PC. If you have purchased parts from us previously and you intend to have it included in your build, feel free to exclude it from the order, and email through to pcorder@umart.com.au with your new order number, and simply let us know. Please note that we are unable to assist in the installation of parts purchased elsewhere.

The following items are not essential parts, but they are common inclusions. If you require them please add them to your cart also so we can ensure they are included in your new Build.







Frequently Asked Questions:


Q. What does the Build Fee cover?
A. This covers installation of all your parts, and install of an operating system and an install of component drivers. Our Builders will also benchmark and stress test your PC to ensure it is functioning prior to collection /delivery. As part of the Build Fee, we also include a 1-year Labour Guarantee.
Q. What is the Warranty on a Custom PC?
A. We include a 1 -year Labour Guarantee with all of our Custom PC Builds. Furthermore, all of the parts will have their individual manufacturer warranties.
Q. What happens if the parts I have chosen are not compatible?
A. If there is any concern with compatibility, one of our Build Professionals will be in touch to arrange a resolution with you directly. This will commonly happen via email. Please note that this may cause some additional delays in your build while it is resolved, however we will always strive to get you your completed PC as soon as possible!