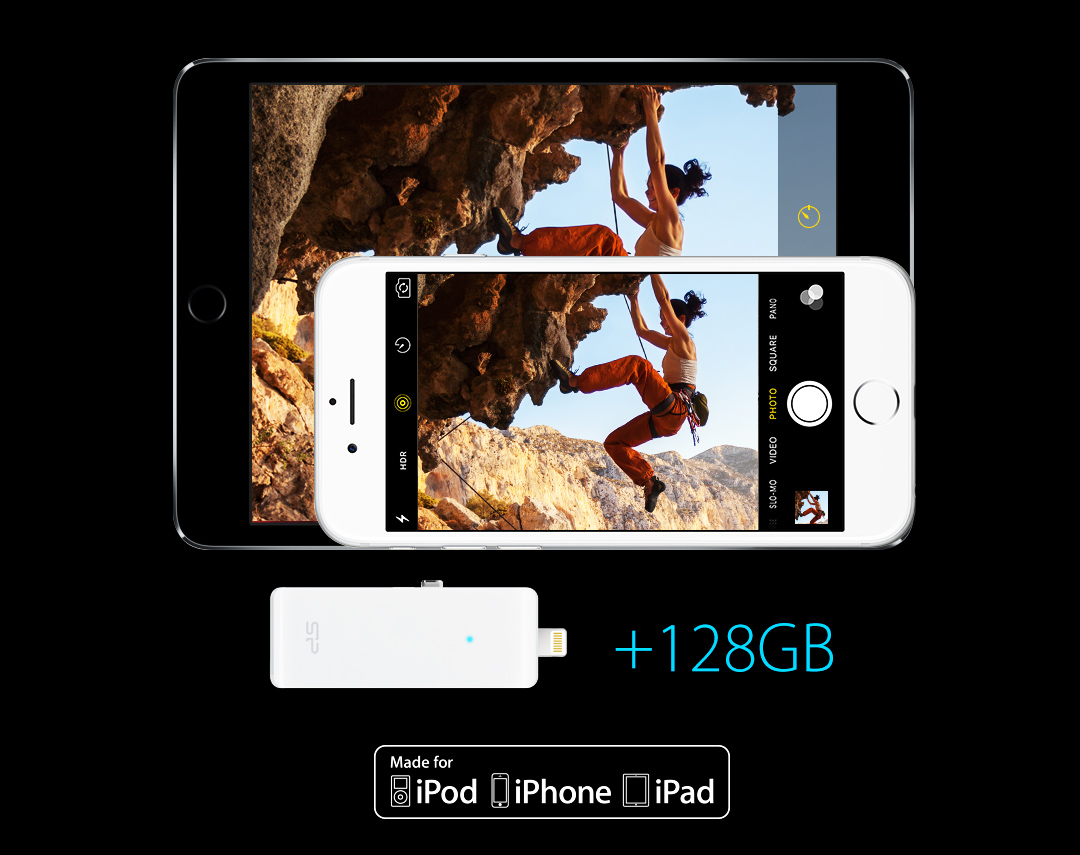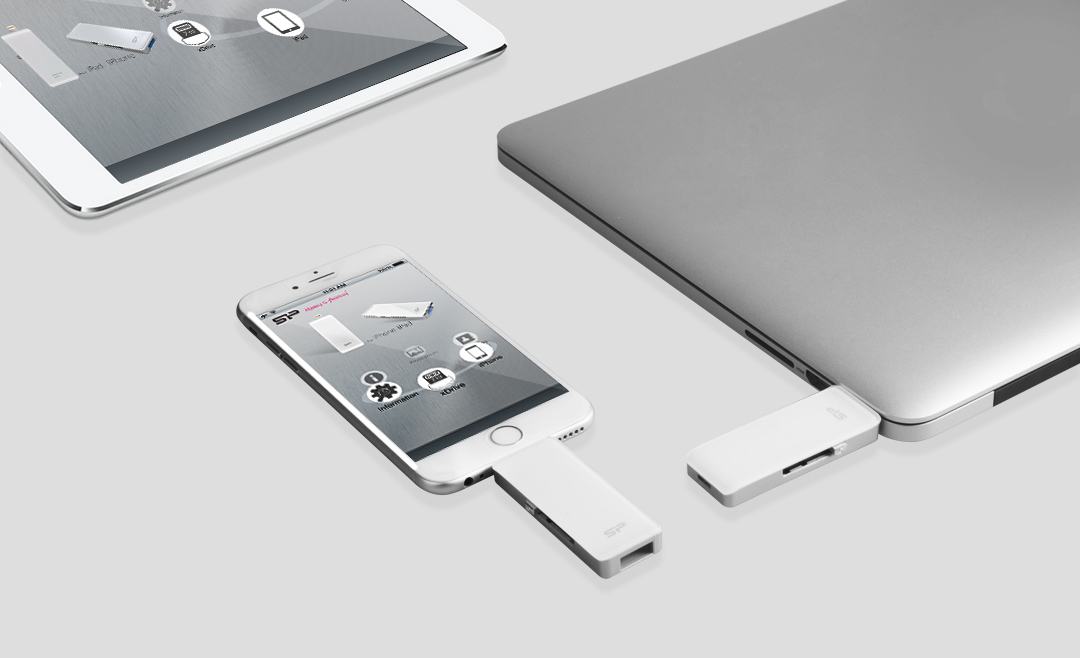 Dual-interface of Lightning and USB 3.1 Gen1
The dual-connector design with Lightning and USB 3.1 Gen1 (USB3.0) interfaces enables easy cross-device data transmission without constraints on cables or weak internet signals. Users can enjoy the "one-step only" operation by using the Z30 to quickly transfer photos and videos between Apple devices, laptops and PCs.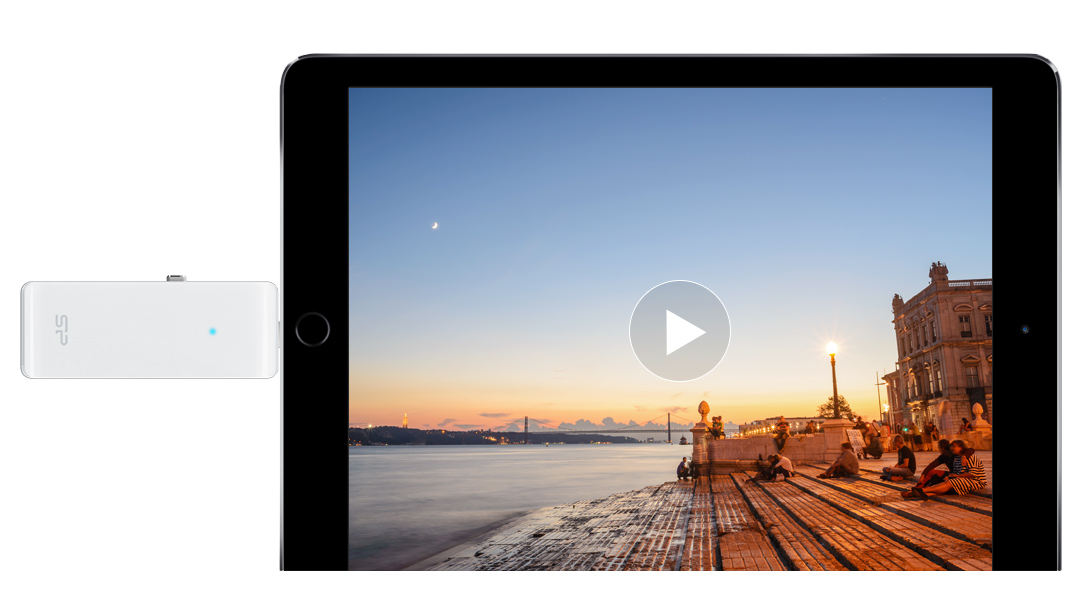 No more lag! Easy plug-and-view
It might be quite disturbing that the intermittent internet connection always gets in the way while you're viewing videos on the phone. Now you can simply store the music and videos you like on the Z30 and play them directly from the drive. In addition, you can save the memory space for your iPhone, iPad or iPod without storing large media files.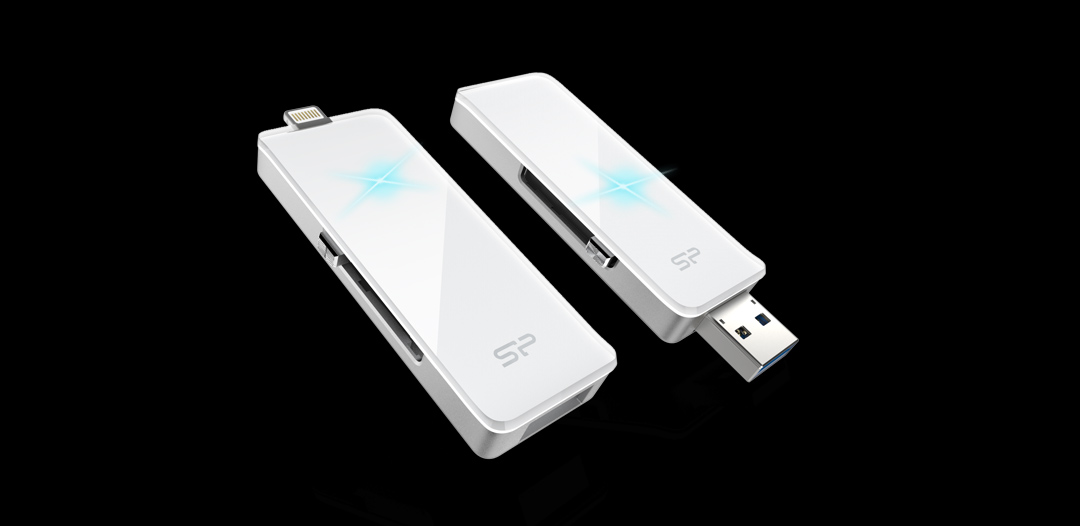 Crystal Shine with Modern Beauty
The Perfect Match with your Apple Device
Inspired by the style of modern simplicity, the Z30 features glamorous crystal-like surface and sophisticated spin cut treatment that altogether deliver an extremely stylish visual enjoyment to perfectly match your iPhone/iPad/iPod.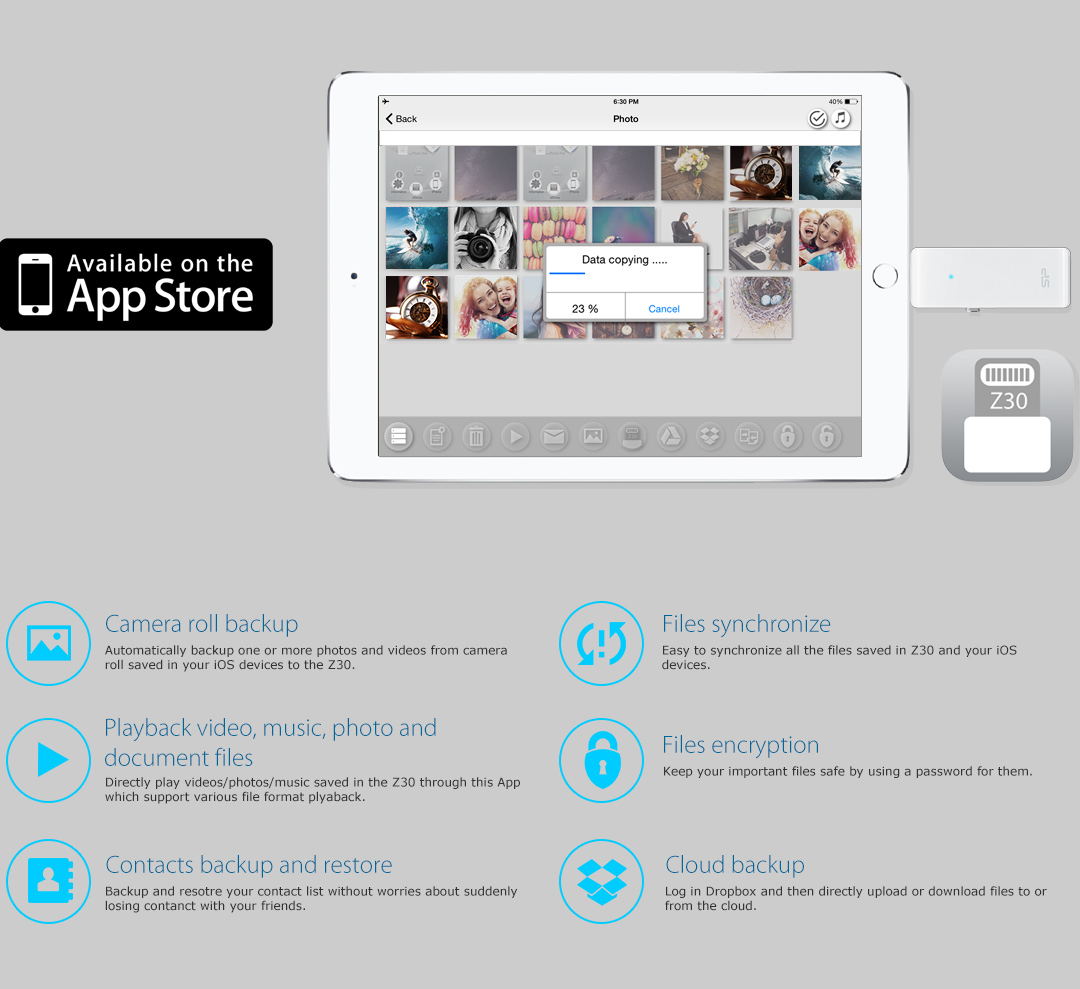 Your Exclusive File Manager-SP xDrive Explorer
sp xDrive Z30 provides the exclusive free-download App-SP xDrive Explorer, the incredible file manager available on the App Store that features intuitive User Interface design and numerous user-friendly managing tools, including data backup, files synchronization, files encryption, data transfer, Cloud bakup and media playback.APP Download