Product images and description are for reference only. Product appearance and specifications may vary from what is depicted.
Connect 5m DisplayPort to HDMI w 4K support Male to Male
Connect DisplayPort Source to a HDMI 4K Display. The CONNECT SmartConnect DisplayPort to HDMI Cable with 4K Support cable is designed to connect a source enabled with a DisplayPort output to display enabled with a HDMI input. The cable supports a maximum resolution of 4K @ 3 Hz (4096 X 2304 @ 30 Hz).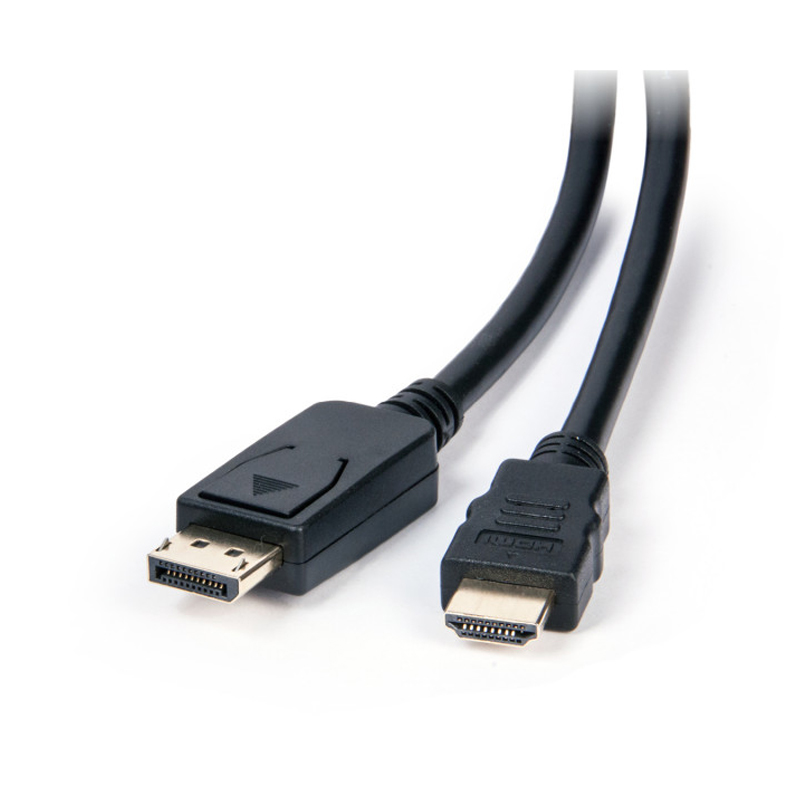 Specifications:
Length: 5m
Colour: Black