AKRACING PROX SERIES THE ULTIMATE GAMING THRONE
The ProX Series has a distinct and sophisticated design composed with tasteful colors, perfect for the mature gamer who is looking for a chair with unparalleled quality feel.
The ProX is based off an entirely new metal frame which has put the focus on taking the ergonomics to an entirely new level of pure comfort. We have also increased the size of the frame, adding more room in the backrest and seat for those who enjoy a more spacious chair.
The metal frame has been reinforced and will ensure that the ProX will endure for years to come and will not weaken or break.
Features

Height adjustment Set your desired height by using the lever underneath the chair.

4D adjustable armrests Adjust height, side to side, rotation and forward to back.

Backrest adjustment Perfect for when you want to lay back and take a break from whatever you are doing!

Rocking function The chair can be tilted up to 12-degrees, it also lockable in the upright position to prevent the chair from rocking.

High-quality materials PU Leather that is both great-looking and easy to clean.

Class-4 gas lift Durable for up to 150kg!

Durable wheels Cool looking wheels that make it very easy to move the chair around.

Metal frame A durable metal frame structure ensures durability for years to come!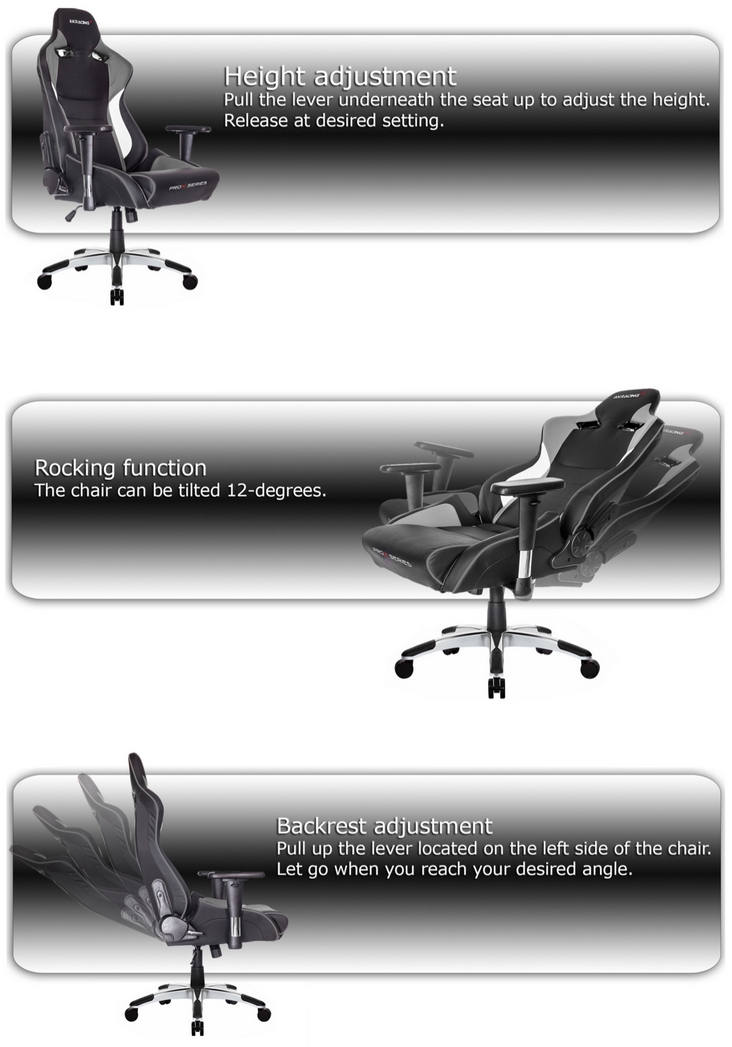 * Specifications are subject to change without notice.
* Specifications may vary.
* The product picture(s) is only for your reference, it may differ from the actual product.