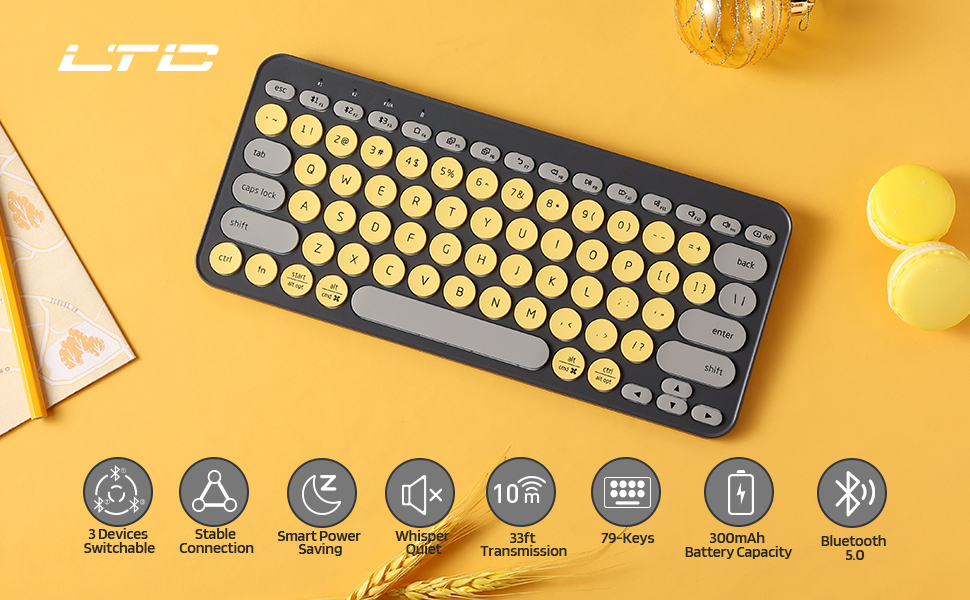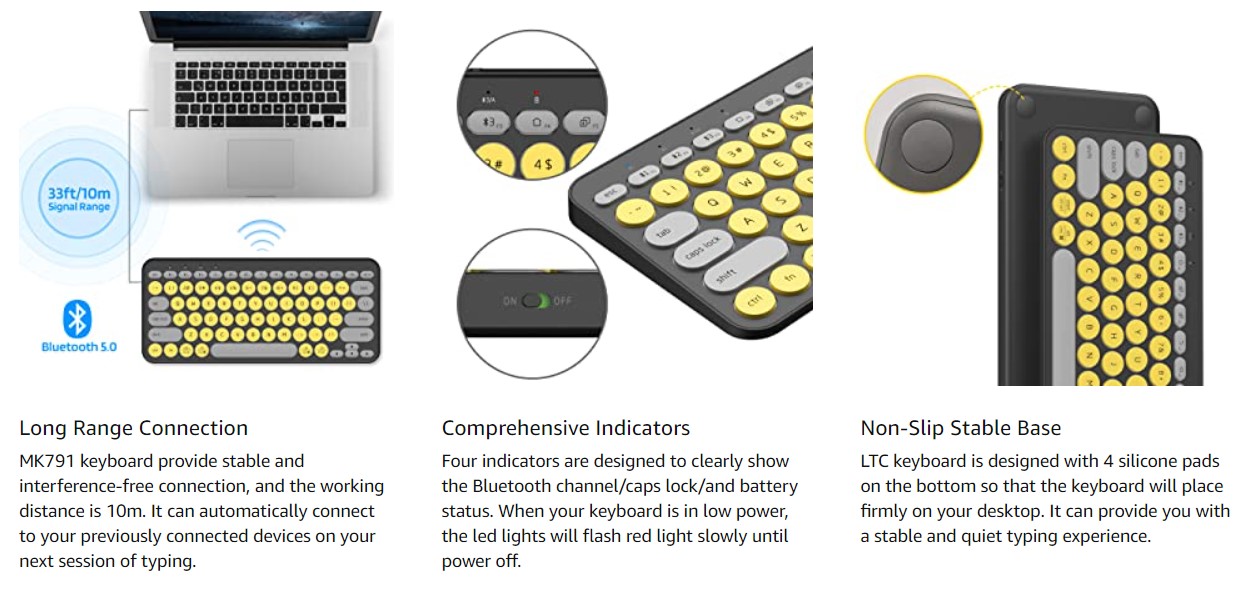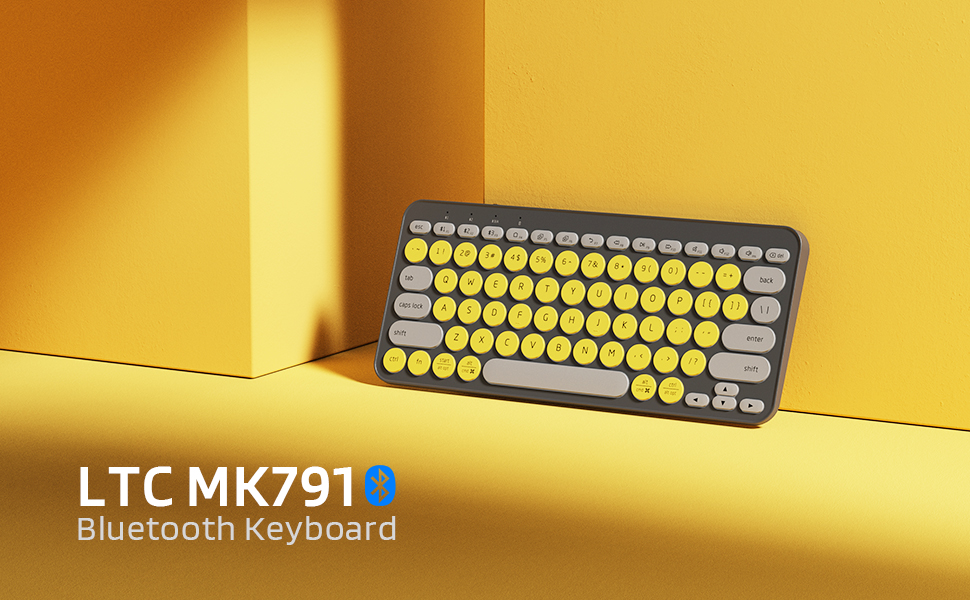 Stable Wireless Connection - Equipped with upgraded 5.0 Bluetooth chips, MK791 keyboard offers a real-wireless and no-latency connection for all devices in the market. Easy to switch among 3 different wireless devices to meet your needs.


Sensitive Response & Low Profile Keys - LTC wireless keyboard features a sleek design and satisfyingly responsive scissor switches for fast and efficient typing. The low-profile keys are remarkably tactile, reducing noise, let you enjoy comfortable and smooth working.


Rechargeable & Energy Saving - With a built-in rechargeable battery, LTC Bluetooth keyboard can be easily charged through Type-C cable and it lasts up to 80 working hours. After 10 minutes of no operation, the keyboard will enter sleep mode, just press any key to wake it up.


Effective Shortcut Keys & Slim Design - The F1-F12 shortcut keys make everything a lot speedier. You will find your work efficiency and productivity improved greatly. The lightweight design will not make you feel cumbersome and it is a good partner for business trips. Small enough to put it into your suitcase.


Broad Compatibility - LTC multi-device Bluetooth keyboard is able to work well with macOS, iPadOS, iOS, Android, Windows. You can easy to use it in your home or office for typing and working.
Notice:

Shortcut keys may not work on MAC.
As long as the keyboard is connected to Bluetooth, it can also be used while charging.
If you can't connect or typing is delayed, please consider restarting the computer or checking for full power.
Pairing:
1.The keyboard switch to "on", open the Bluetooth device and find "MK791"
2.Switch to the Bluetooth 1 channel first, and then press the FN+F1 key for more than 3 seconds to enter the pairing state.
3.BT1 blue light flashes slowly (1 time per second), and the pairing time is 3 minutes.
4.When the pairing is successful, the blue light of BT1 will stay on for 1 second and then go out. If the pairing fails, it will enter the sleep state.
(The operation of the other two channels is the same as that of channel 1.)