HTC Vive Pro Eye Kit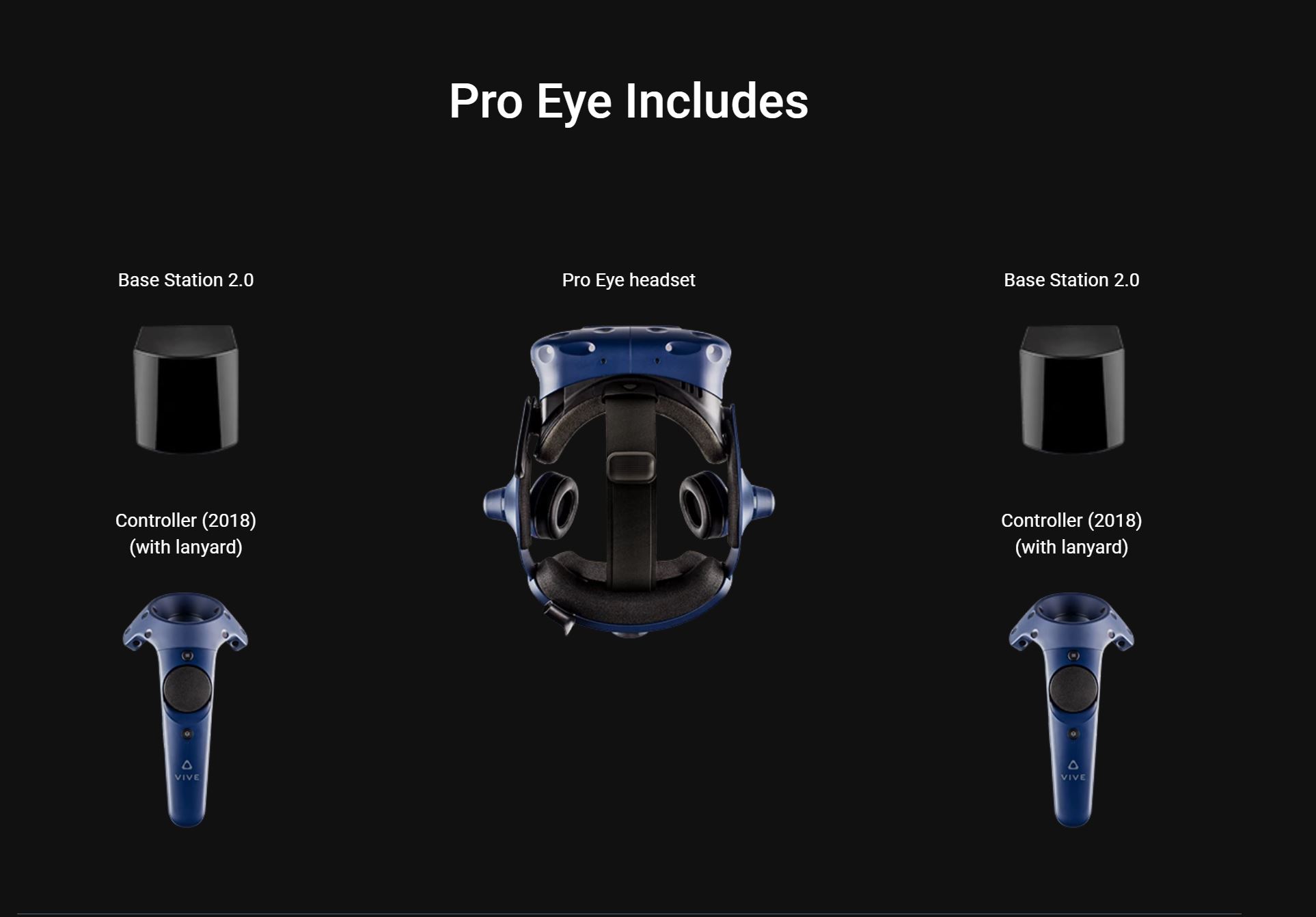 SPECIFICATIONS:

Brief Highlights:
1. Optimize your visuals based on where you're seeing, so you're always getting the clearest picture.
2. Use eye tracking to map your attention into quantifiable data, and map data into actionable insight.
3. Interact with the virtual world intuitively and effortlessly using just your eyes.
Screen:
Dual OLED 3.5" diagonal
Resolution:
1440 x 1600 pixels per eye (2880 x 1600 pixels combined)
Refresh Rate:
90 Hz
Field of view:
110 degrees
Audio:
Hi-Res-certified headset
Hi-Res-certified headphone (removable)
High-impedance headphone support
Enhanced headphone ergonomics
Input:
Dual Integrated microphones
Connections:
USB-C 3.0, DP 1.2, Bluetooth
Sensors:
SteamVR Tracking
G-sensor
Gyroscope
Proximity
Eye Comfort Setting (IPD)
Eye tracking
Ergonomics:
Eye relief with lens distance adjustment
Adjustable Eye Comfort Setting (IPD)
Adjustable headphone
Adjustable headstrap