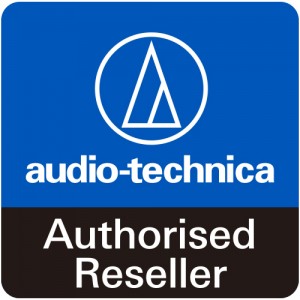 Engineered to deliver high quality music playback on the move while shutting out the distractions of travel, the new ATH-ANC40BT in-ear headphones from Audio-Technica offer a winning combination of convenient Bluetooth technology, powerful audio performance and effective noise-cancellation.
Featuring an innovative new design, the ATH-ANC40BT makes use of Bluetooth 3.0 and AptX technology for clearer wireless sound, allowing wearers to cut the cords and wirelessly transmit high quality, low compression music and other audio from up to two sources simultaneously. If one of these items is a smartphone, wearers can use the integrated microphone and controls to easily take and end calls, as well as adjust volume and control music and video playback. In addition to its ability to connect to two devices at once, the ATH-ANC40BT also remembers eight devices, allowing fuss-free pairing with your most-used audio sources.
In addition to wireless operation, the headphones also feature Feed-Forward Active Noise Cancellation, a powerful technology able to counter and cancel up to 90 percent of exterior sound. Whether you™re travelling by train or plane or simply lounging at home or a busy coffee shop, the ATH-ANC40BT will ensure nothing interrupts your favourite music.
Both the Bluetooth and noise-cancellation functions of the headphones are powered by a built-in USB rechargeable battery which provides up to eight hours of continuous wireless audio and noise-cancellation. If you™re on a longer trip, you can turn off Bluetooth and use the wired connection to deliver 24 hours of noise-cancellation or switch off noise-cancellation and enjoy up to 13 hours of wireless Bluetooth audio playback.
Decades of Audio-Technica headphone design and production is reflected in the performance of the ATH-ANC40BT. Large 13.5mm drivers allow the headphones to reproduce rich, clear bass frequencies, while four sizes of earphone tip ensure a snug, comfortable fit for everyone. The headphones are also supplied with an airplane adapter, carrying pouch, 1.2m cable for optional wired connection and USB cable for charging.
Why ATH-ANC40BT?
Wire-free listening
Say goodbye to tangled cables and being tied to your desk. With 10m range and low compression, you™re free to roam without losing your audio connection or compromising on sound quality. Leave your smartphone in your bag and enjoy music and calls, hands-free.
Peace and quiet
With active noise-cancellation cutting out up to 90 percent of external sound, even a busy commute or packed airplane cabin won™t distract you from your favourite music.
Comfort and convenience
Four sizes of eartip XS, S, M and L mean the ATH-ANC40BT will find a comfy fit in any pair of ears while the in-line microphone and controls make taking calls and stopping and starting playback of music and videos easy.
Features:
Unique Bluetooth® neckband design allowing you to listen free-from-wires
Feed-Forward Active Noise-Cancelling provides up to 90% noise-cancelling performance with high-quality sound
Integrated mic & controls for answering/ending calls, controlling music & video playback and controlling volume on smartphones and other listening devices
Audio continues even after battery depletes
Includes: Fine-fit earpieces (XS,S,M,L), carrying pouch, USB cable for charge (1.0m), connection cable (1.2m), airplane adapter
Headphones

Driver
13.5mm dynamic




Frequency Response
20 to 24,000Hz




Maximum Input
10mW




Sound Pressure Level
100dB/mW




Impedance
16ohms

Bluetooth

Communication System
Bluetooth® version 3.0




Maximum Communication Range
approx. 10m (line of sight)




Power Source
Built-in DC3.7V, lithium polymer battery




Charge/input jack
Micro USB




Charging Time
Approx. 3 hours




Operating Time*
Approx. 8 hours in Bluetooth® and noise cancelling use / Approx. 13 hours in onlyBluetooth® use / Approx. 24 hours in only noise cancelling use




Standby time*
Approx. 100 hours




Weight
Approx. 25g




Accessories
Fine fit earpieces (XS, S, M, L) / USB cable for charge (1.0m) / Connection cable (1.2m) / Airplane adapter / Pouch
Specifications are subject to change without notice.

Specifications may vary.

The product picture(s) is only for your reference, it may differ from the actual product.