Gamesir T1s Wireless Bluetooth Gaming Controller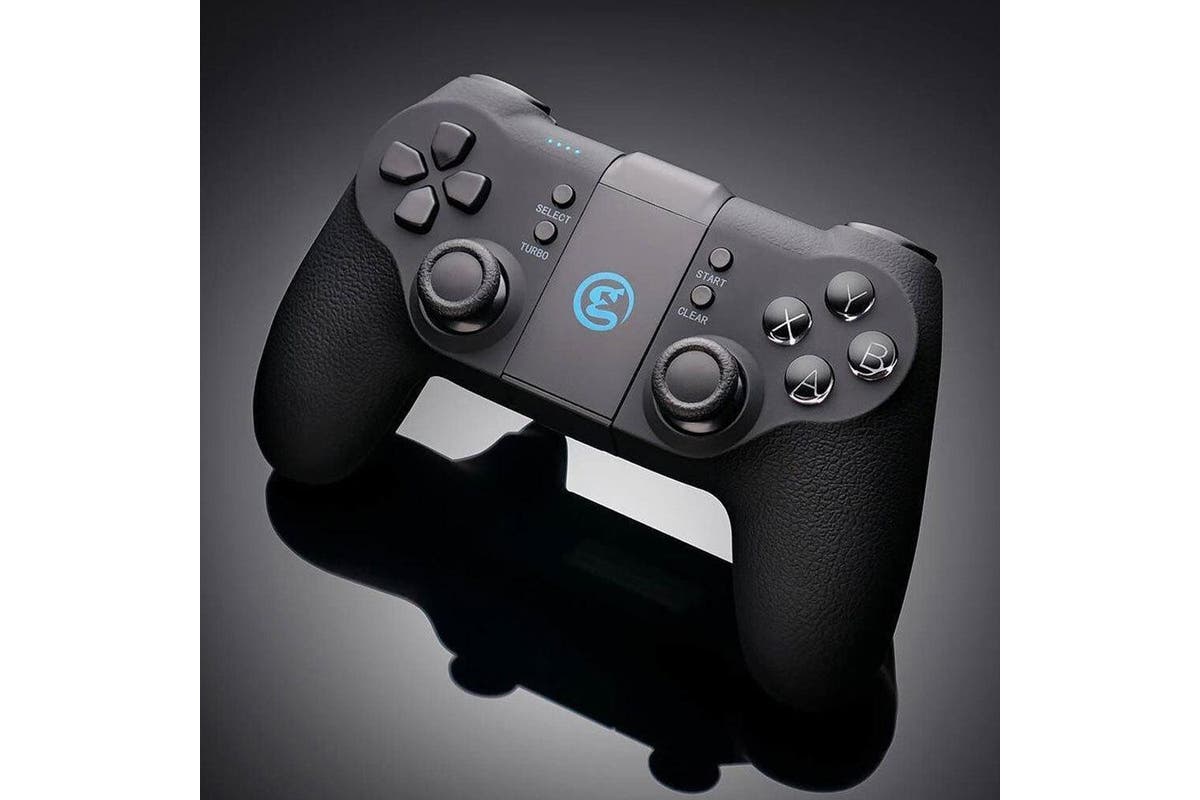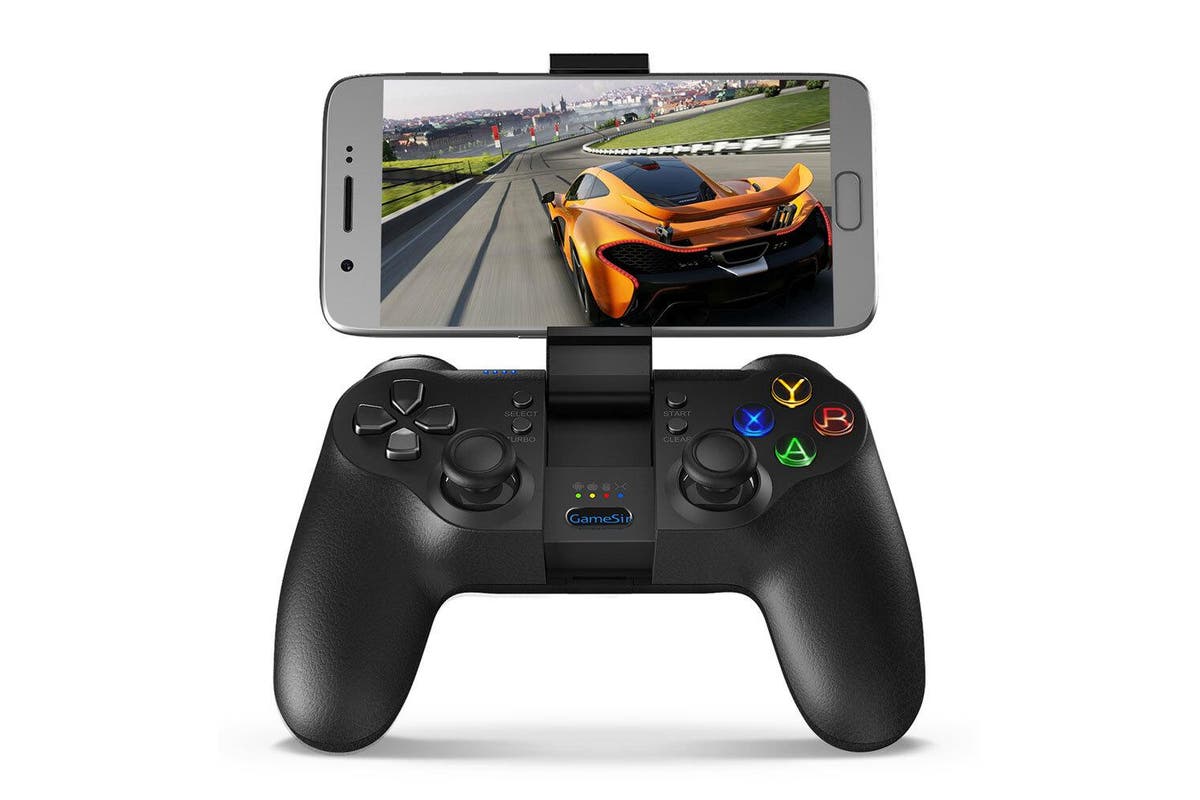 GameSir T1s adopts a 32-bit MCU chip, computing capability is up to 48 million times per second. Along with Realtek Bluetooth 4.0 solution and 2.4GHz module, Built-in 600mAh polymer lithium battery lasts for 18 hours in normal condition, automatic sleep mode is a power saver. GameSir T1s is compatible with Android 4.0/Windows 7 and later versions, applicable to Android smart phones and tablets, Windows PC, Steam and PS3, a broad range of games are supported.
Built-in Bracket and 2.4GHz Wireless USB Dongle
With two adjustable angles (Multi-Angle, 110 degrees & 150 degrees) can be used as an individual mobile holder for 3.5~6-inch smartphones. Built-in 2.4GHz wireless USB dongle, working very great with Windows PC, Steam, PS3 and Android TV BOX.
Physical Design
Pressure sensitive D-pad; 360-degree without- dead zone analog joysticks of high sensibility; unique design of triggers R2 / L2.
Dual Motor Vibration
T1s makes the vibration intensity and vibration frequency adjustment becomes reality. Press Clear + Up / Down button of the D-pad to choose the higher / lower vibration frequency. Dual-vibration motors. Realistic vibration and striking, each hit, crash and explosion can be vividly felt.
Auto-fire Turbo
Select your desired button and Turbo key to taking action especially in shooting games. Turbo function enables to have more efficient gaming experience, relieve fatigue of your hands, and extend durability.
Connection: Wireless / Wired
Wireless Technology: Bluetooth 4.0 / 2.4GHz Wireless
Working Platforms: Android (Android 4.4 or later) / Windows PC (Windows 7 or later) / PS3 / SteamOS
Vibration Feedback: Yes
Auto-fire Turbo Mode: Yes
Battery Capacity: built-in 800mAh rechargeable Lithium battery
Working Time: 10 hours
Charging Time: 2~3 hours
Includes:
1x Gamesir T1s Wireless Controller
1x Micro-USB Cable
1x User Manual