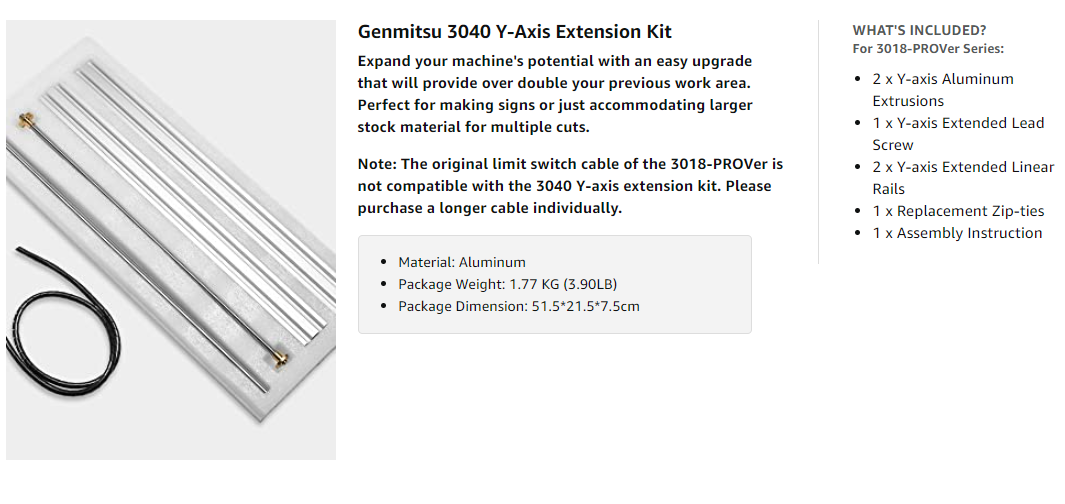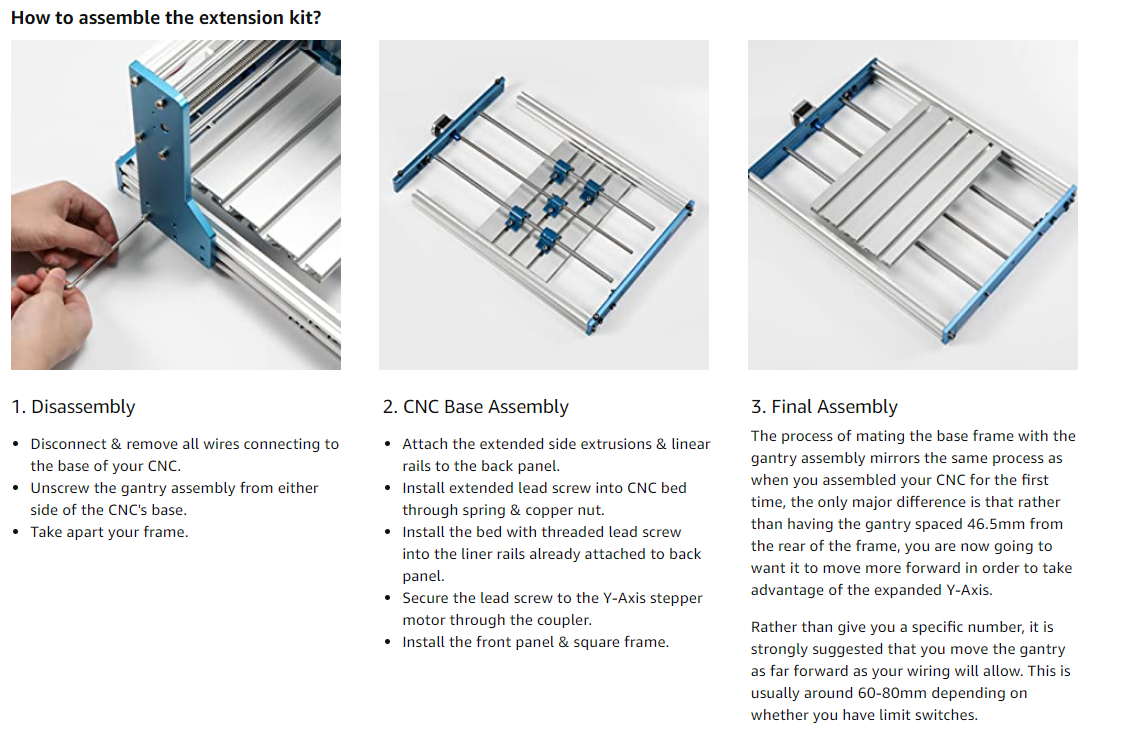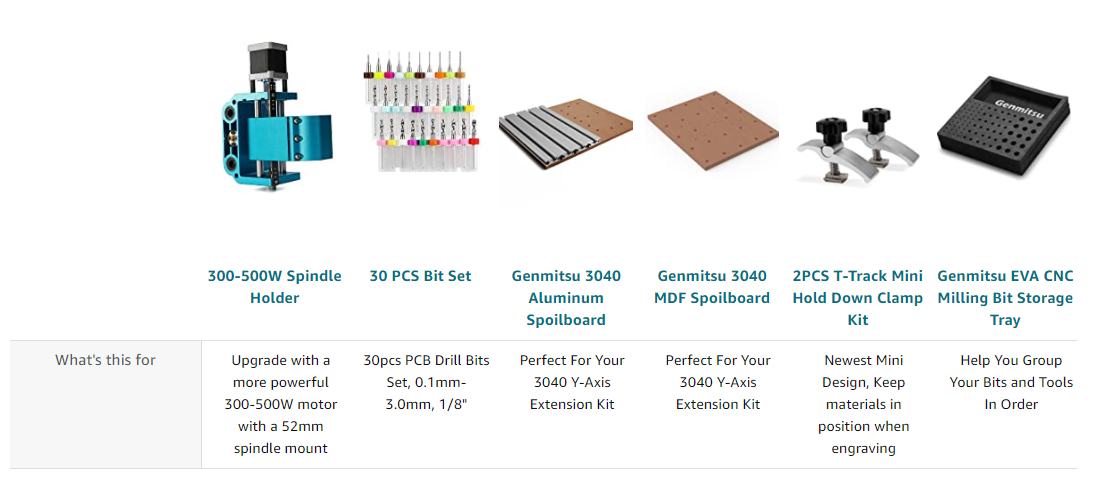 Super Size your CNC: This kit will extend your CNC's Y-Axis to have 370mm of movement (14.6"), 320mm of travel, easily convert your 3018 to a 3040.

Compatibility: It's a direct upgrade to Most 3018 Series CNC in the market. The 3040 Aluminum Spoilboard and 3040 MDF Spoilboard for this extension kit are also available to buy now.

Model Selection Guide for Other Brand 3018 Series User and Genmitsu 3018-MX3 User: If you find a COUNTERBORE in the screw hole of the optical shaft part (see the pic), please choose the kit for 3018-PROVer series, otherwise the one for 3018-PRO series.

Simple Assembly: We will take you through the assembly process every step of the way.

Cost-Effective: Save money by putting your current CNC to better use. You don't need to spend tons of money on a bigger one.