Robo Alive Junior Robotic Baby Shark Assorted


Splish - Splash! It's Baby Shark bath time! Bring bath-time to life with ZURU's new Robo Alive Junior Baby Shark! Place Baby Shark in the tub and our water activation technology brings him to life like magic! Watch him swim and sing along as he plays the the famous Baby Shark theme song. Quality and safety tested. Batteries included. Baby Shark comes with a 4-minute power save mode. You can choose from Baby, Mommy and Daddy Shark. Collect them all!
Product Features:
SING THE SONG TOGETHER: Sings the famous Baby Shark song!
ROBO TECHNOLOGY: Water activated carbon sensors
AUTO SWITCH-OFF: 4 minutes sleep mode (take out, put back in)
3x AAA batteries included
Available in 3 vibrant colours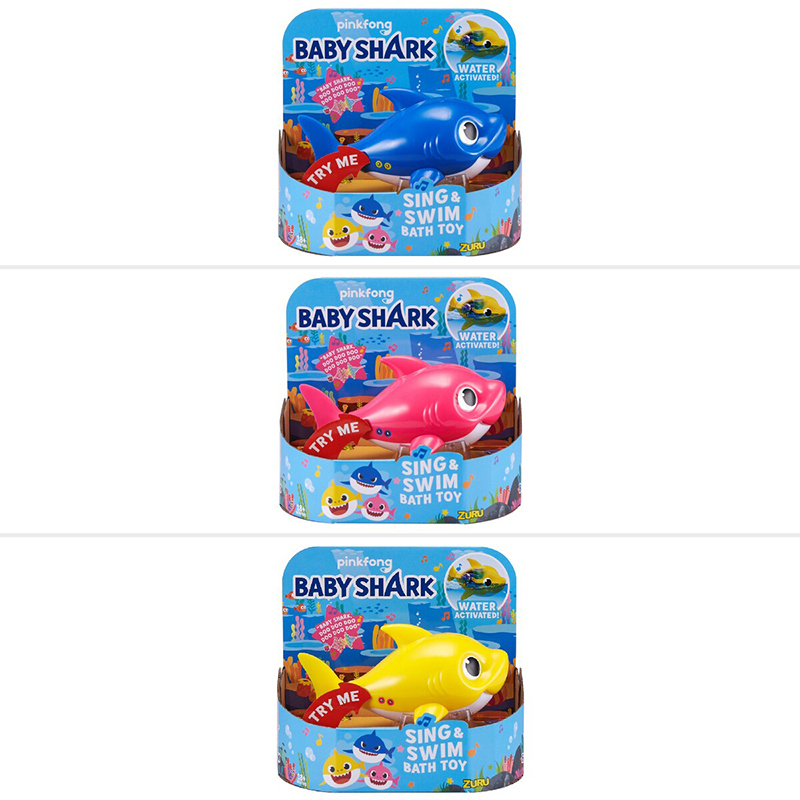 SPECIFICATIONS:

Warning Label : Choking Hazard-small pieces- not for CHILDREN UNDER 3 YEARS
Product Height : 18.0 cm
Product Width : 12.0 cm
Product Length : 20.0 cm