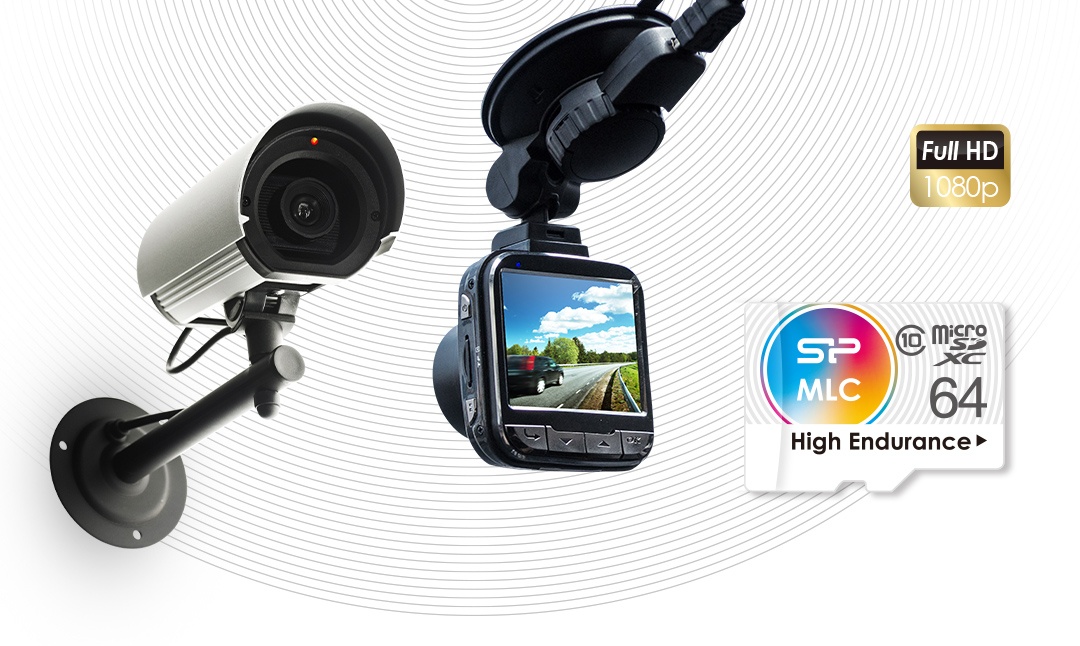 Reliable and Durable Performance

MLC NAND flash chips
Featuring high-quality MLC NAND flash for excellent durability and stable performance, it is perfectly designed for write-intensive applications such as car video recorders, security cameras and surveillance systems.

High Endurance & Performance
It meets this special requirement by achieving up to 12,000 hours of 64 GB Full HD video recording*. To ensure stability and reliability, it is also equipped with an automatic error correction code (ECC) function.

Recuva File Recovery Software
We provide free-download Recuva File Recovery Software, which enable to recover pictures, music, documents, videos, emails or any other file type you've lost.

Ultimate protections
It is extensively tested under harsh conditions and proved to withstand extreme temperatures from -25 °C to 85 °C. To be shock resistant, waterproof, static proof, X-ray proof, and bending proof, it has passed IEC529 IPX7 waterproof test for one meter under water for 30 minutes, also in compliance with ISO7816-1 (Physical characteristics) for constant exposure under X-ray.