Silicon Power 7-in-1 USB C Hub with HDMI, USB 3.2 Gen 1, micro SD & SD Card Reader for iPad Pro/MacBook/Note Book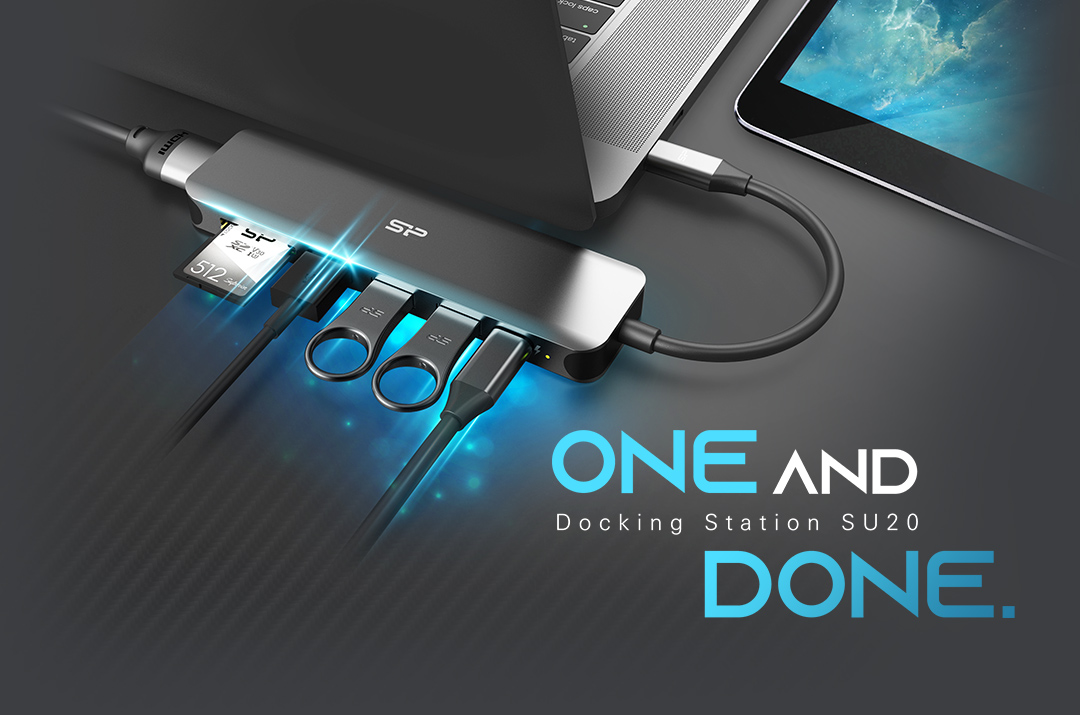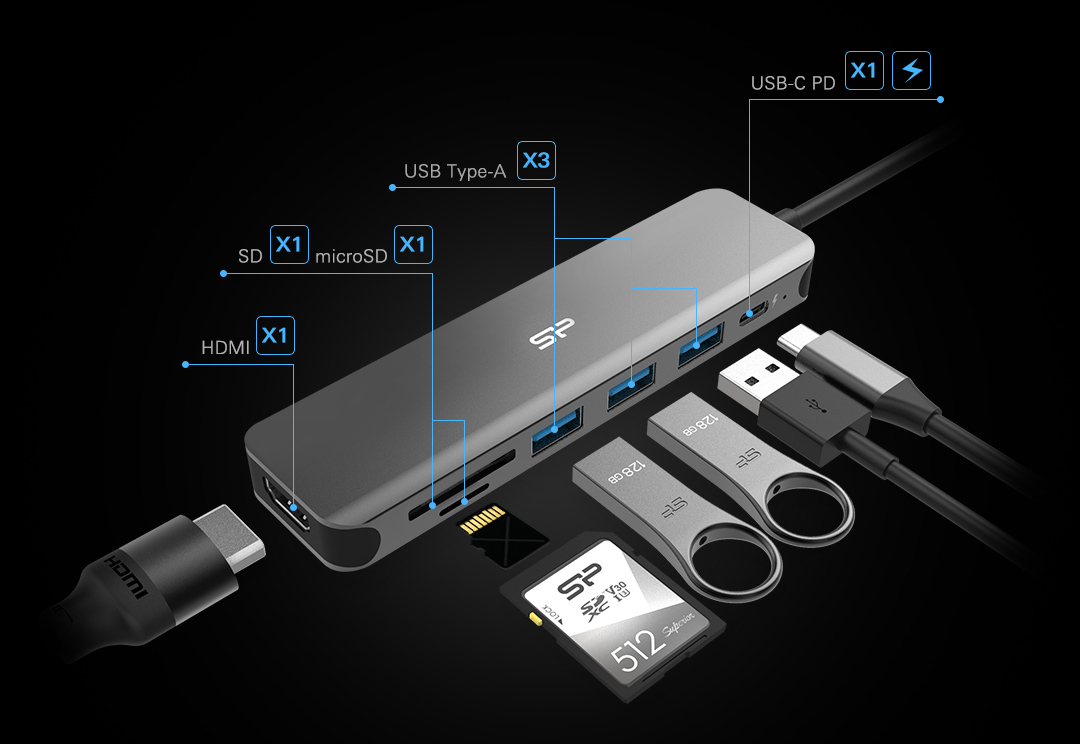 7-In-1 Ultimate Workstation
Create the ultimate workstation with our SU20 7-in-1 multiport dock. This complete solution gives Type-C laptops, notebooks, and tablets access to ports that have been eliminated on newer models. Connect to 1 HDMI port, 3 USB Type-A ports, 1 USB-C PD port, 1 SD card reader, and 1 microSD card reader all from a single Type-C input.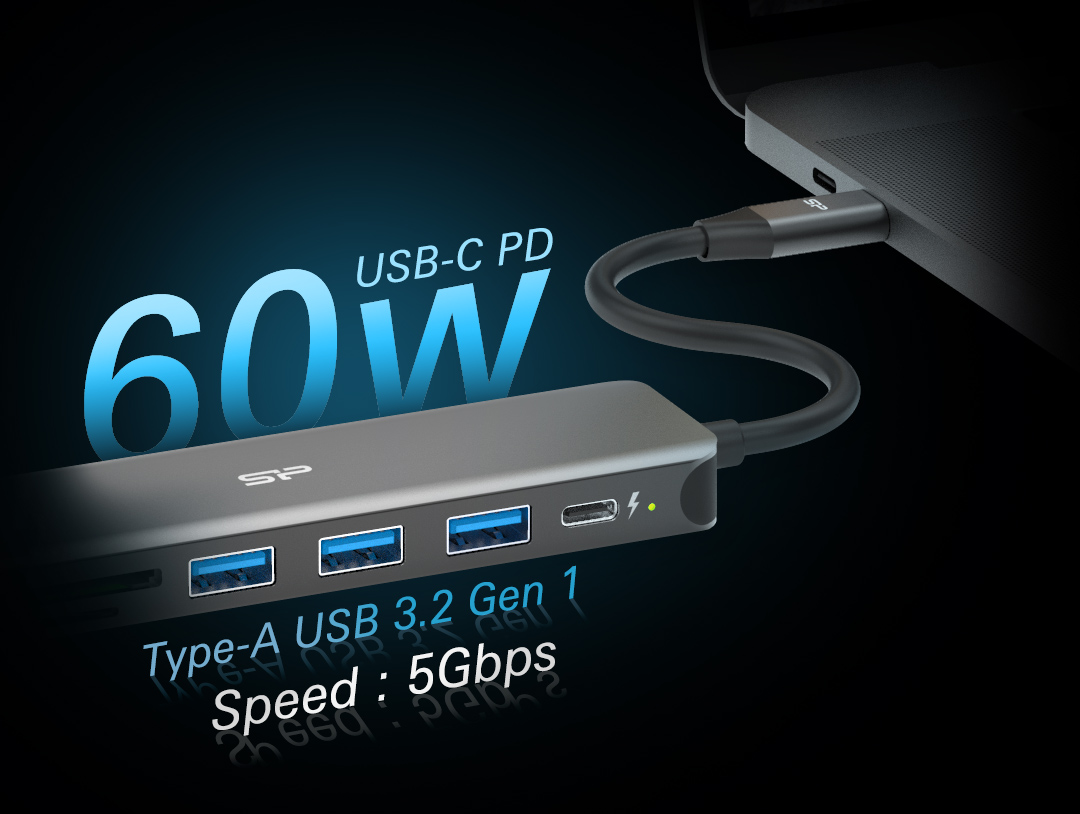 Amped Up Power
The SU20 was designed to deliver all-in-one power and speed. Its Type-C input supports passthrough charging to power your device without needing to sacrifice power for port expansion. Up to 5Gbps of bandwidth via its 3 USB 3.2 Gen 1 Type-A ports, plus 1 USB-C PD port (max. 60W), yields quick data transfers between your device and peripherals.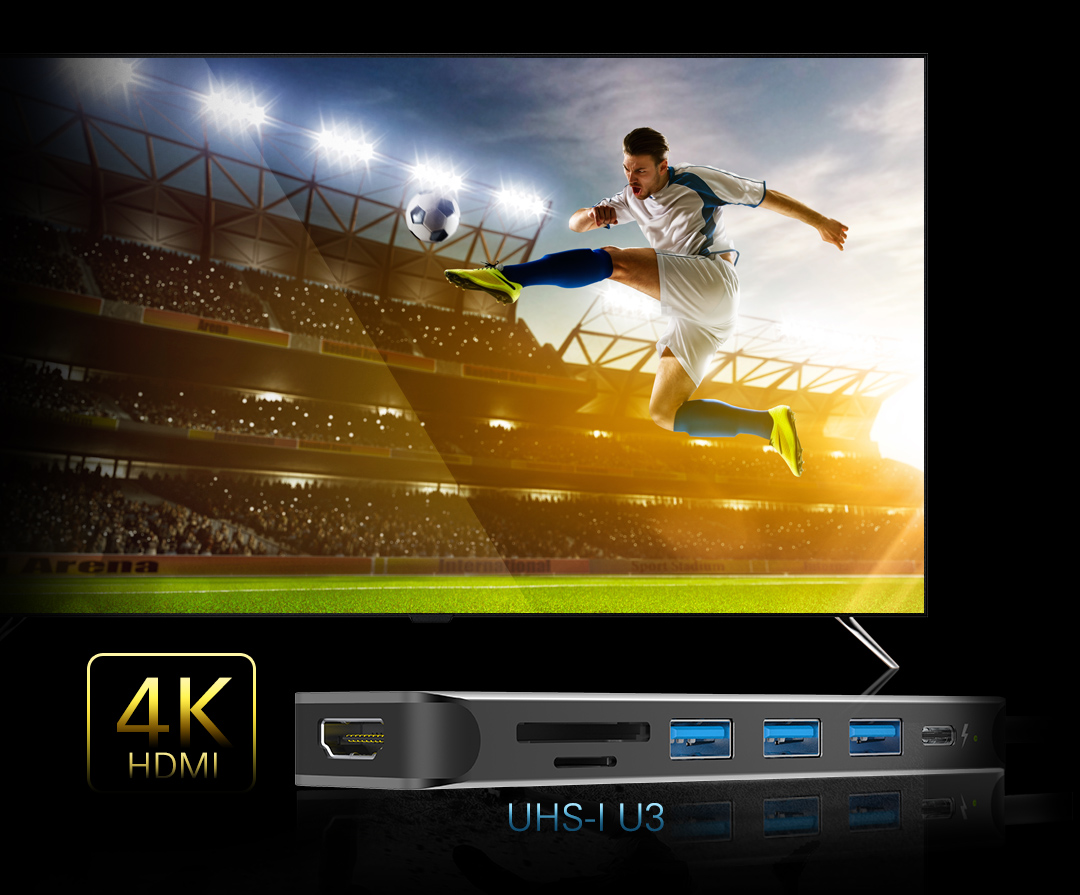 Efficiency At Its Best
The HDMI port supports resolution up to 4K (3840x2160) @ 30Hz for high-definition quality on multiple displays with no lag time. SD and microSD card readers are compatible with SDHC/SDXC and can work simultaneously for accelerated workflow. 4 USB ports (3 Type-A and 1 Type-C) permit a variety of different peripherals to be connected to your device at the same time.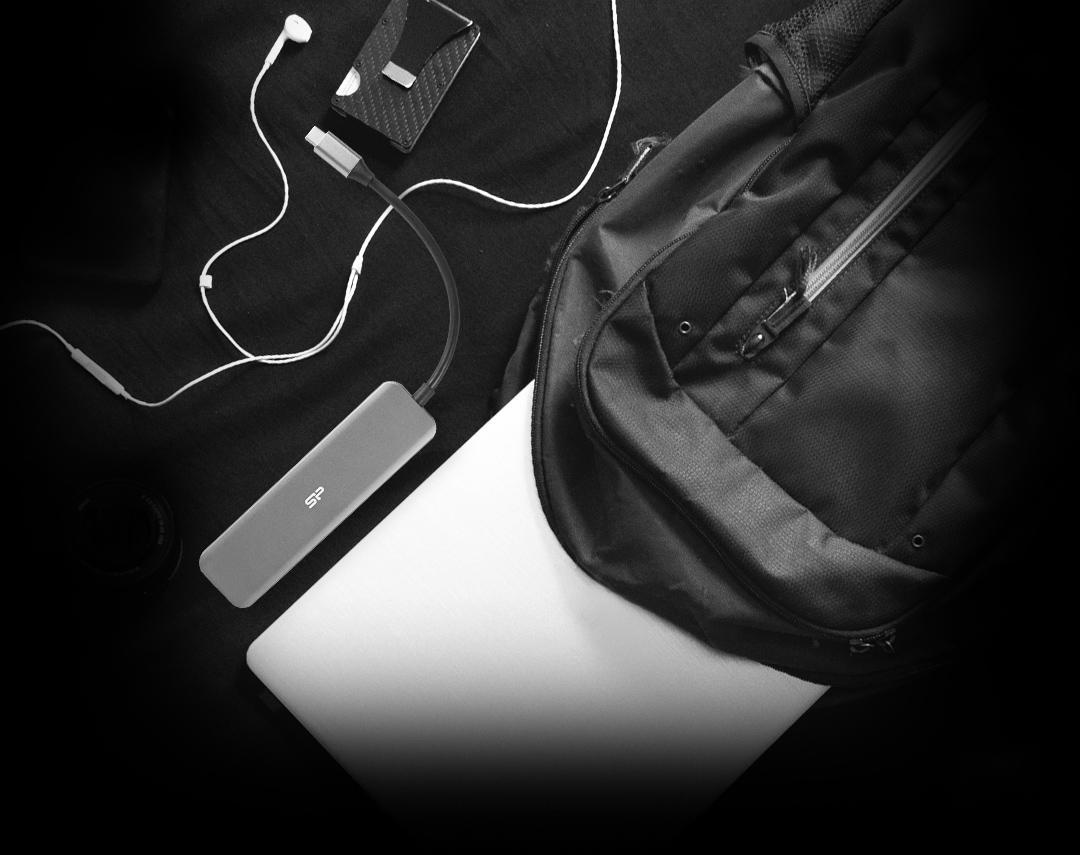 Stays Cool Under Pressure
With its durable and lightweight aluminum housing, the SU20 provides maximum heat dissipation. It's a small but important detail for a dock that's able to power up to 7 peripherals simultaneously!



Specifications


| | |
| --- | --- |
| Dimensions | 130.0mm x 35.0mm x 13.0mm |
| Weight | 71.6g |
| Material | Aluminum |
| Color | Grey |
| Input | USB Type-C (USB 3.2 Gen 1) |
| Output | USB Type-A (x3) (USB 3.2 Gen 1), USB-C PD (x1), HDMI (x1), SD Card (x1), microSD Card (x1) |
| Operating Temperature | 0°C ~ 45°C |
| Storage Temperature | -10°C ~ 70°C |
| Humidity | <85% (Non-Condensing) |
| Operating Humidity | <85% (Non-Condensing) |
| Certification | CE, FCC, BSMI |
| Warranty | 1.5 year limited warranty |

Features


● 7-in-1 docking station equipped with HDMI, USB Type-A, USB-C PD, SD, and microSD ports
● Connect to a variety of different peripherals at the same time via 1 Type-C input
● Type-C input supports passthrough charging for both power and port expansion
● USB-C PD port is quick-charge ready (max. 60W)
● USB Type-A ports provide up to 5Gbps of bandwidth for quick data transfers between device and peripherals
● Supports HDMI resolution up to 4K (3840x2160) @ 30Hz
● SD and microSD card readers are both compatible with SDHC and SDXC
● Lightweight aluminum housing provides maximum heat dissipation



SP Superior PRO Micro SD


SP A60 Portable HDD
SP A30 Portable HDD
SP Typc C HUB (7 in 1)



4K Ultra HD video recording



Military-Grade Shockproof
Military-Grade Shockproof
Lightweight aluminum housing

Waterproof, dustproof, temperature-proof, and X-ray-proof


IPX4 water-resistance
Convenient wrap-around cable
USB-C PD port is
quick-charge ready

Fit for Switch, smartphone, tablet, digital camera, drone and more


Advanced internal suspension system
Advanced internal suspension system
HDMI, USB Type-A, USB-C
,PD, SD, and microSD ports
MSRP : $ 55

MSRP : $ 105
MSRP : $ 95
MSRP : $ 55

GO CHECK THIS


GO CHECK THIS
GO CHECK THIS
GO CHECK THIS


SP TLC SATA SSD


SP NVMe TLC A60
SP NVMe QLC UD70
SP NVMe TLC A80

SP NVMe GEN4 US70


TLC 3D NAND Flash



TLC 3D NAND Flash

QLC 3D NAND Flash

TLC 3D NAND Flash

TLC 3D NAND Flash

Read up to 560 MB/s
Write up to 530 MB/s

Read up to 2,200 MB/s
Write up to 1,600 MB/s

Read up to 3,400 MB/s
Write up to 3,000 MB/s

Read up to 3,400 MB/s

Write up to 3,000 MB/s

Read up to 5,000 MB/s
Write up to 4,400 MB/s

Life Expectancy :
1,500,000 hrs MTBF

Life Expectancy :
2,000,000 hrs MTBF

Life Expectancy :
1,800,000 hrs MTBF

Life Expectancy :

2,000,000 hrs MTBF

Life Expectancy :
1,700,000 hrs MTBF

Quality & Capacity
Friendly Price

High Quality
Friendly Price

High Performance
Friendly Price

High-End Performance

Fair Price

Next Generation Speed
Fair Price

GO CHECK THIS

GO CHECK THIS


GO CHECK THIS
GO CHECK THIS
GO CHECK THIS