XYZ DaVinci color with daVinci Ink for Color series (machine trial Ink) CMYK 20ML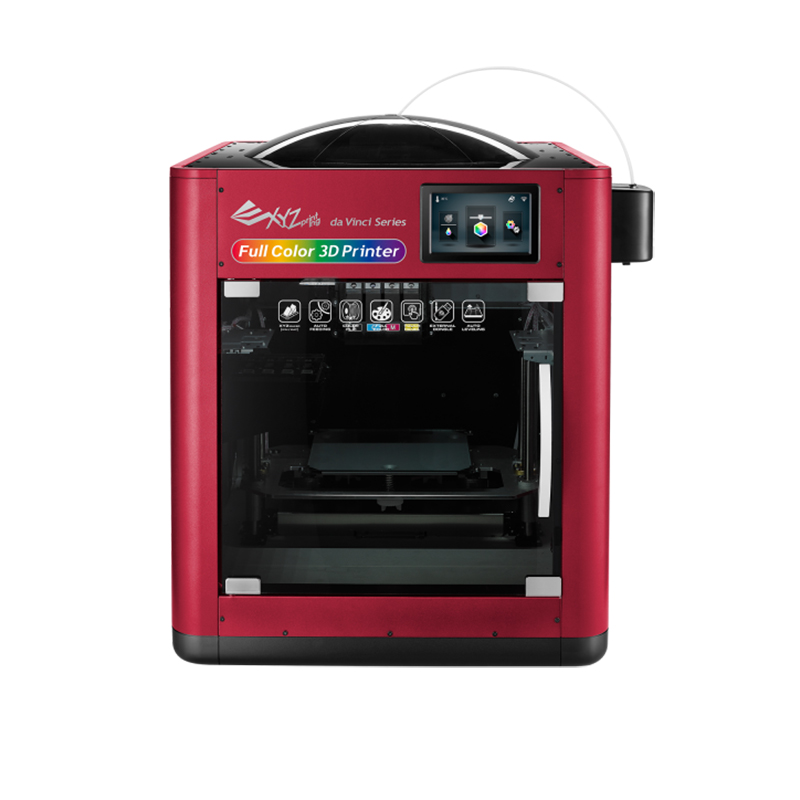 Da Vinci Colour-XYZ daVinci Colour 3D Printer with da Vinci Ink Black – Color series (including machine trial Ink)-COLOR INK YMCK 20ML
Introduce More Vibrancy in Your Life
The da Vinci Color is XYZprinting's first FFF desktop 3D printer with true color technology achieved through the combination of inkjet and 3D printing technology, there are worldwide 40 patents pending.By using CMYK inkjet technology, droplets of ink attach itself to the color-absorbing PLA filament, allowing the da Vinci Color to create prints of various colors by combining the droplets of ink on the filament. The da Vinci Color was designed with consumer accessibility, creativity and ease-of-use in mind.
Millions of Color Possibilities
da Vinci color comes with a spool of 3D Color-inkjet PLA and a set of color ink cartridge (CMYK). You can experience right after you unboxing, and creat amazing printout.
Unique Technology Makes for Unique Prints
Not only does the da Vinci Color's inkjet technology provide full-color prints, it also provides high speed and efficient printing, ensuring that users will get their prints quickly and in professional quality.
XYZprinting's New 3D Color-Inkjet PLA Filament
XYZprinting's new material – New 3D Color-Inkjet PLA Filament allows for the absorption of droplets of ink, which is what makes the da Vinci Color able to print full-color prints. The New 3D Color-Inkjet PLA filament is also sturdier than regular PLA, perfect for tooling, adhesion, and impact resistance. It's versatility gives users the creative freedom to incorporate the material in any number of projects.
*Printer comes with PLA filament (300g) and ink cartridges (20ml).
All New Integrated Experience
The da Vinci Color gives users all the control right at their fingertips with an easy-to-use color touch screen where users can control features, such as the automatic platform correction, and connect to their home wireless network. The da Vinci Color has numerous sensors that indicate broken material detection during the printing process, allowing users to be able to stop and restart prints without wasting time and filament.
WEIGHT48.000 kg
DIMENSIONS71 × 70 × 82 cm