Alogic 0.15m IEC C14 to Aus 3 Pin Mains Plug - Male to Female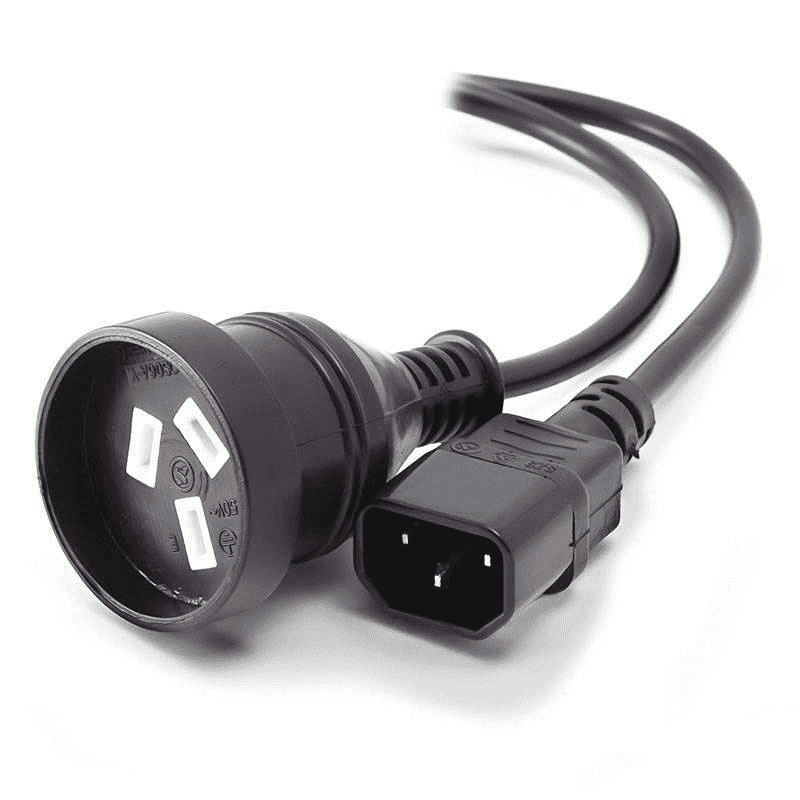 PRODUCT DESCRIPTION
This IEC C14 to Aus 3 Pin Mains Plug - Male to Female cable is mostly used to connect a device with a standard mains plug to an IEC-C13 connector, most widely used application is to connect Computer, Servers etc to a UPS. The cable is popularly known as the UPS adapter power cable.
PRODUCT SPECIFICATION
The cables is Electrical Safety Authority Approved.
Compliant with AS/NZS3112.
(1) Aus 3 Pin Plug Female & (1) IEC C14 Male Connectors
Black Colour, Moulded design.